April 15, 2021
Get to Know How the VA Works to Extend Aid to Veterans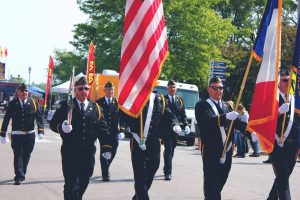 The U.S. Department of Veterans Affairs, otherwise known as the VA, was created by the United States government with the mandate of delivering essential services to members of our armed forces who have separated from the service. 
The department has seen significant support from the government in terms of developing policies and enacting laws to promote the efficiency of the department. It has also seen expanded funding for its private health care program through the Missions Act that was recently signed into law. 
To fulfill its mandate to its beneficiaries, the department needs the government's full support through the provision of funds for its projects. 
Like other federal government agencies, the VA submits its annual budget proposals to the Office of Management and Budget (OMB) and congressional appropriations committees where key elements of the budgets are screened and scrutinized before final approval through the national budget. 
The budget for the VA is counted under the overall Defense department spending as one of its components including the base budget, the overseas contingency spending, as well as funding for Homeland Security, State Department, National Nuclear Security Administration, Department of Energy, and Department of Justice. 
How Does the VA Spend Its Budget? 
In the fiscal 2020 budget approved by Congress last December, the VA saw a significant increase in its budget with $217 billion allotted for VA operations. That's a 9% boost from last year's budget. This year's budget is targeted toward reaching more veterans and providing more extensive services to vets who have served the country. 
Based on the breakdown, three-fifth of the amount will be spent on providing medical benefits and servicing disability claims from vets who suffered from service-related injuries. Discretionary spending has been pegged at $92 billion. 
The approved budget allots $80.2 billion for the Veterans Health Administration, which is broken down into $9.4 billion for mental health services, $222 million for suicide prevention outreach, $585 for gender-specific care for women, and $300 million in rural health initiatives.
$1.8 billion is allotted to support programs on veteran homelessness while $1.5 billion is earmarked to improve the electronic health record system.
$9 billion has been allotted for medical care in private facilities under the recently signed Mission Act while funds are also allotted for processing disability claims, staffing, and overtime pay. 
Many More Veterans Need Help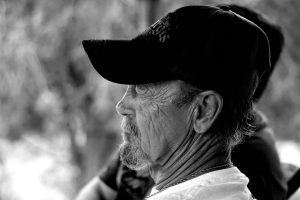 With strong government support, the VA has taken major strides in improving the delivery of services to millions of veterans all over the country. 
However, there are still thousands of veterans who are facing great difficulties in transitioning from military to civilian life for a variety of reasons. They are those who are suffering from their service-connected disabilities and mental health issues, those who can't find gainful employment, and those who have become homeless due to lack of support, leading to extreme poverty.
We at Veteran Car Donations, together with our military and veteran nonprofit partners, count it as our mission to help bridge the gap in the services provided by the government to former members of our armed forces. Our role is to collect and sell vehicles donated to us, with the proceeds going to our nonprofit partners. These nonprofits make use of the funding to provide their veteran beneficiaries with quality health care, financial aid, housing assistance, employment opportunities, family support, educational scholarships, psychotherapy services, and many other benefits.
If you care for our veterans — those brave men and women who fought and risked their lives to protect ours — we invite you to support our cause. It's easy to extend a helping hand to our suffering heroes. All you have to do is to turn over to us any old car or any other vehicle that you no longer need. We will have your donated vehicle auctioned off. The proceeds from the sale will automatically go to our veteran-focused charity partners.
Your charitable contribution will entitle you to receive a top tax deduction in the next tax season. We will also provide you with a free towing service wherever you are in the country.
You can donate almost any type of vehicle. Don't worry about the condition of the vehicle you wish to donate. We will accept it even if it's no longer in running condition.
If you want to know more about our program, feel free to check out our FAQs page. If you have any questions or concerns, feel free to call us anytime at 877-594-5822. You can drop us a line here. 
Do Something Great Today!
Show the suffering disadvantaged veterans in your area that they are not forgotten. Give them hope for a much better future — a time when they'll see themselves regaining their dignity and living the decent and financially secure life that they've always wanted. You can do this with your car donation. Call Veteran Car Donations at 877-594-5822 or fill out our online donation form now!