October 1, 2020
Why Breast Cancer Awareness Is So Important – 5 Important Facts About This Deadly Disease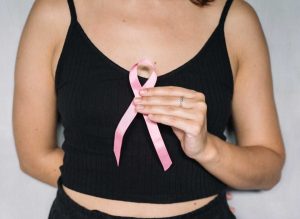 Approximately 1 in 8 women in the United States will be diagnosed with invasive breast cancer in her lifetime, according to well-publicized studies. This year, they estimated that 276,480 new cases of breast cancer will be diagnosed in the country, with 42,170 women dying from the disease.
With these grim numbers, it's no surprise that breast cancer remains the second most common cancer in American women, next to skin cancer.
The good news is that fatality rates have been declining over the past two decades. Early diagnosis and treatment, as well as continually improving treatment methods, have played huge roles in reducing the breast cancer death toll. Increased awareness is another reason why thousands of lives have been spared from cancer.
Spreading awareness of breast cancer is one of the most effective ways to combat the disease. The more you educate yourself about the disease, the better your chances of detecting early abnormalities, leading to easier, less costly, and more effective treatment.
The 5 Important Facts about Breast Cancer
Being fully aware of the risk factors and preventive measures gives you the best opportunity for early diagnosis and successful treatment. Among the key things you need to know about breast cancer are the following:
It can be caught and treated early.
Many breast cancer patients have been able to beat the disease because of early diagnosis and treatment. Call your doctor immediately if you notice any of these symptoms around your breast:
Presence of a lump
Swelling
Changes to breast size or shape
Discharge from the nipple area
Changes in the appearance of nipples
Skin dimpling
Breast self-exams can detect cancer.
Although not as accurate as mammograms, breast self-exams can be a good early detection method. Both men and women over the age of 18 years are recommended to perform it at least once a month.
You can decrease your risk of getting breast cancer.
Unfortunately, there's no sure-fire way to prevent breast cancer. You can, however, avoid certain risk factors by following these simple tips:
Eat your fruits and vegetables.
Limit your alcohol intake.
Control your weight.
Be physically active.
Avoid radiation exposure.
Avoid birth control pills, particularly if you're over 35.
Stop smoking.
Get annual mammograms.
By the time you reach 40, you should make it a priority to undergo mammograms every year. Mammography doesn't prevent breast cancer, but it helps find cancer early when it's most treatable.
Learn about your family history.
Women (and some men) with a strong family history of breast or ovarian cancer are at high risk, which is why it's important to know your family history. A genetic counselor can help you understand your family history of the disease.
Another Major Issue that Needs Public Awareness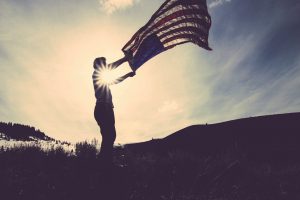 Aside from breast cancer, another major issue that needs the people's full awareness is the miserable condition faced by many of our veterans.
We're talking about our former service members who are suffering from service-connected disabilities and untreated mental health disorders, those who are having great difficulties in supporting themselves and their families because of their inability to find decent and stable jobs, and those who have become homeless because of utter poverty and lack of support.
If you have a vehicle that's just lying idle in your garage, you can use this to extend a helping hand to these struggling veterans and their families. All you have to do is to donate that vehicle to us at Veteran Car Donations. In doing so, you'll help us raise funds for reputable nonprofit organizations that cater to the needs of our veterans.
We'll put your vehicle up for auction, with the proceeds going to these nonprofits. They use the funding we're giving them to provide deserving veterans with quality health care, financial aid, housing assistance, employment opportunities, family support, educational scholarships, psychotherapy services, and many other benefits.
You will also reap valuable rewards from your charitable contribution. You'll benefit from our free professional pickup and towing service. We can provide you this service wherever you are located in the country since our vehicle donation program is nationwide in scope.
Your donation will also entitle you to receive a maximized tax deduction in the next tax season.
More importantly, your act of charity will allow you to experience the priceless joy and satisfaction of helping uplift the lives of our nation's suffering heroes.
We accept almost all types of vehicles, including those that come with dents, scratches, or defective parts.
For information on our donation process and other important details, feel free to visit our FAQs page. If you have any questions for us, just leave them here or contact us directly at 877-594-5822.
Give Hope to Our Neglected Heroes Today!
With your vehicle donation to us, you can show the destitute veterans and their families in your local area that they can still turn their lives around. Call Veteran Car Donations at 877-594-5822 or fill out our online donation form now!