April 17, 2021
Become a Star at Work by Getting a Proper Recharge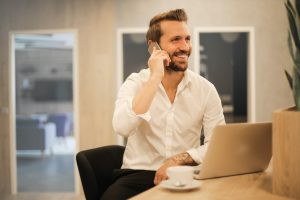 It used to be a cardinal sin to mention sleeping in the same sentence as work.
Nowadays, studies have proven that having the proper amount of rest impacts on the performance of employees and translates to gains and losses for businesses.
One research done by the Associated Professional Sleep Societies found that 23% of the American workforce suffers from insomnia, which costs companies eight full days of productivity per year. This translates to an annual cost of $2,280 per employee. 
That's why businesses are now recognizing that sufficient rest at night helps employees become more productive during the day. 
How Can Sleep Help You Perform Better at Work? 
Sleep is an essential part of your physical and mental well-being. Ensuring that you are well-rested during the night can help you perform better during the daytime. Here are the reasons why this is so:
Sleep improves your concentration.
Sleep has links to your brain functions such as concentration, productivity, and cognition. Lack of sleep impacts a worker's alertness. It also impacts your ability to retain and process information.  
Sleep gets you in a better mood.
You might have to deal with the different demands of your workplace, such as interacting with co-workers and clients, juggling multiple tasks, and doing things on the fly. When you lack sleep, it tends to impact on your patience and the quality of your outputs. When you get the proper amount of rest, you face the day with a renewed vigor after getting a full recharge. 
Sleep prevents fatigue.
When you are fatigued, it impacts your reflexes since lack of sleep deteriorates your muscle control.
Sleep affects your creativity.
Lack of sleep affects your prefrontal cortex, which is the part of your brain that affects social behavior and executive functions. Your brain needs to get sufficient rest to stimulate creativity and innovation. 
Many of Our Vets Can't Sleep Well — and Here Are the Reasons Why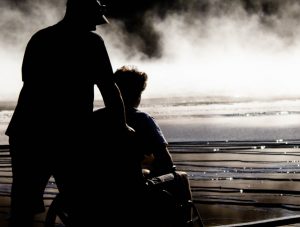 For most people, losing sleep is closely linked to the problems they are experiencing. The stress of having to bear those problems and trying to solve them impacts their ability to get a good night's sleep.
This is true for thousands of veterans in our country. Data shows that more than 37,000 veterans don't have decent shelter over their heads on any given night, while over 200,000 vets are struggling to find work. Thousands more are reeling from service-related injuries and mental health issues. 
These former servicemen and servicewomen deserve all the help they can get. Let's not forget that they are our nation's heroes for having fought for us to defend our freedoms and protect our nation's security.
You can easily send them life-changing assistance to thank them for their invaluable service to our country. All you have to do is to contact us at Veteran Car Donations and donate to us any car, RV, boat, or whatever type of vehicle that you no longer need or use, regardless of its condition.
We'll sell your donation through an auction and use the proceeds to support the programs and services of our charity partners. These IRS-certified 501(c)3 nonprofits are dedicated to providing their veteran beneficiaries with quality health care, financial aid, housing assistance, employment opportunities, mentoring, family support, educational scholarships, psychotherapy services, and many other benefits.
You also stand to benefit from your donation. We'll provide you with our free pickup and towing service wherever you are located in the country. Your gift will also qualify you for a top tax deduction in the next tax season.
Visit our FAQs page to learn more about our program, particularly our quick and hassle-free donation process. You can also call us at 866-614-6335 or contact us here if you have questions or concerns.
Extend a Helping Hand to Our Heroes Today!
Our veterans deserve all the opportunities to improve their living conditions. Give them those opportunities by taking part in our vehicle donation program. Call Veteran Car Donations at 866-614-6335 or fill out our online donation form now!