October 22, 2020
Why Is It So Hard for Some Veterans to Find Jobs?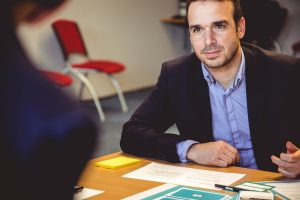 Unemployment is one of the major challenges facing many of our veterans. Thousands of them are finding great difficulty in finding decent and stable jobs that can enable them to feed themselves and their families.
According to the U.S. Department of Labor, the veteran unemployment rate was 11.8 percent as of April 2020, up from 3.8 percent last month. This translates to more than 2 million veterans who do not have jobs. 
Joblessness often leads to homelessness. On average, some 40,000 veterans are forced to live on the streets on any given night because they cannot afford decent shelter.
The Challenges Facing Veteran Jobseekers
Even if they found success in their military careers, many veterans still find it difficult to impress civilian employers to hire them. Here are some of the reasons why some vets are considered unemployable by some companies.
Misimpression due to use of military jargon
When writing their resumes, many veterans tend to use military terms that do not connect with employers. This alienates employers and gives them the impression that the veteran job applicants will have difficulty in adjusting to a civilian work set-up.
Skills mismatch
In many cases, veterans find that the skills they developed through the years in the service don't match with the needs of companies.
Stereotypes
Some companies tend to fall for negative stereotypes about veterans and are wary of accepting them for fear that they might be hard to deal with, have anger management issues, or suffer from post-traumatic stress disorder. Veterans can try to overcome this obstacle by preparing well for the interview and showing just what they can contribute to the organization. Companies must do well to remember that workers with years of service in the military may benefit them since they can expect loyalty, responsibility, and efficiency from them. 
Acclimation
Employers sometimes express concern over how well a veteran can fit into a civilian work environment. They see the military as presenting a far different environment different from that of a civilian company and that veterans might feel overwhelmed with the change. However, veterans can show that they deserve the position by showing determination to adjust to the culture of the workplace and making sure that the job interviewer understands this. 
Struggling Vets Deserve All the Help They Can Get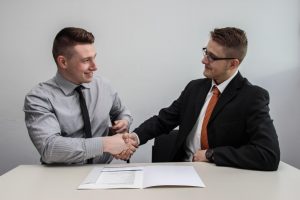 While some veterans may be lucky to overcome the hurdle of finding decent employment, many others are not so lucky. There are many reasons for this. They include lack of sufficient skills needed by industries and service-connected disabilities, injuries, and still unresolved mental health issues.
Veterans suffering from these conditions deserve all the help they can get. Let's not forget that these are our nation's unsung heroes who gallantly fought to defend our freedoms and protect our nation's security.
If you have an old car that you no longer need, you can use this to extend a helping hand to the suffering veterans in your community. All you have to do is to donate that vehicle to us at Veteran Car Donations.
Once we get hold of your donation, we'll have it auctioned off. We will then transfer the proceeds from the sale to our charity partners, enabling them to provide vital services to more needy veterans and their families living in your area. Your donated vehicle will help our charity partners in providing them with employment opportunities, quality health care, housing assistance, financial aid, and benefits for their families.
Since our charity partners are IRS-certified 501(c)3 nonprofits, your donation will entitle you to receive a maximized tax deduction in the next tax season. You will also benefit from our free pick-up and towing service, which you can avail yourself of wherever you're located in the country.
You can donate almost any type of vehicle whether still roadworthy or not.
For more information about our program, you may browse through our FAQs page. Send us a message here if you have any concerns or inquiries, or give us a call at 877-594-5822. 
Donate Now!
Are you ready to give your clapped-out car a new and worthy purpose? Hand it over to us at Veteran Car Donations today! Call us at 877-594-5822 or donate here now!