April 30, 2020
Ways to Celebrate National Adopt a Shelter Pet Day without Adopting One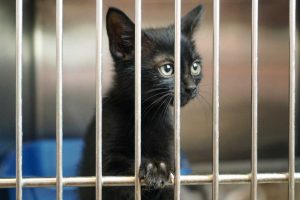 Thinking about adding another "member" to your family? One that has four paws and a tail that wags when it gets excited? Instead of buying a dog, adopting one is a great way for you to help provide homeless dogs with a new home even as you gain a lifelong friend and a new "member" of your family.
Shelter pets are waiting patiently for their new owners to take them home with them. They're excited to meet humans who will take care of them and provide them the love and care that they need. When you adopt a pet from a shelter, you save an animal's life and you support the efforts of your local shelter.
You'll be surprised to find that there are a good number of already house-trained pets in a shelter just waiting for a new family to take them home. Usually, these dogs are in a shelter because of issues with their previous owners (like divorce, financial issues, etc.) and not because of their behavior. If you find older dogs there, there's a good chance those are already house-trained and well-adjusted to be around people.
How Important Is Adopting a Shelter Pet?
While April 30th is the official day for National Adopt a Shelter Pet Day, our hearts hope that one day everyone would treat every single day as an opportunity to adopt pets from their local shelters. There are just too many dogs and cats that are homeless, and one day is sadly not enough for these poor animals to find their new homes.
When you buy a dog from a breeder or pet shop, it's one lost opportunity for a shelter dog to have a family.
National Adopt a Shelter Pet Day highlights the importance of adoption over buying. If animals in shelters don't get families after a certain time period, they'll eventually get euthanized. It is estimated that every year, around 1.5 million up to 2 million shelter animals get euthanized across the country.
What You Can Do to Celebrate This Event Aside from Adopting
There may be good and valid reasons why you can't adopt a shelter pet. You might already have too many pets in your home. You might not have the means to support another pet, or you just can't take any animal home with you because you're living with someone who has allergies.
If this is the case, don't worry. You can still celebrate National Adopt a Shelter Pet Day in other ways such as these:
Volunteer for a local animal charity or shelter.
Donate whatever amount you can afford to a pet shelter.
Post information on social media about shelter pets to draw public interest in them.
Convince friends to adopt a shelter pet instead of buying.
Struggling Veterans in Your Area Need Your Support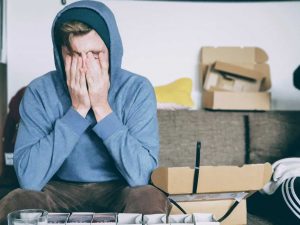 Imagine what the struggling veterans in your local area must be feeling. They've served, sacrificed, and risked their lives for their country. Yet when they returned home for good from their foreign deployment, they found themselves bereft of support, suffering from service-connected disabilities and mental health issues, and unable to secure any decent job to take care of themselves and their families. Due to poverty, many of them have been forced out of their homes and are now living on the streets, begging for alms just to survive. Whenever you see a homeless person, there's a good chance this individual is a veteran.
You can do something easy to ease their misery and turn their lives around. Simply donate an unneeded vehicle to us at Veteran Car Donations. We'll auction it off and use the funds to support our nonprofit partners that cater to our nation's heroes. These IRS-certified 501(c)3 nonprofit organizations will use the funding to continue providing financial assistance, free medical treatment, employment opportunities, family support, and other essential services to more of their veteran beneficiaries and their families. There's so much good that you can do with your run-down car.
You don't need to worry about the towing service. We'll take care of this for you for free. Your donation will also entitle you to receive a top tax deduction in the next tax-filing season.
We accept a wide range of vehicle types, even those that no longer run. You can donate your clunker wherever you are in the United States since we have a nationwide vehicle donation program.
For more information, visit our FAQs page. For inquiries, you can call us at 877-594-5822 or send us a message online.
Bring Hope to Our Heroes Today
Use your old car to bring new hope to the struggling veterans in your community. Call us at 877-594-5822 or fill out our online donation form now!