December 21, 2020
Reasons Why Employers Prefer to Hire Veterans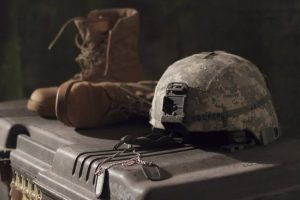 Former military members are deemed by many private companies as valuable workers. These companies are fully aware of the multiple skills and experience these veterans gained in different areas of specialization during their service. Employers consider these skills and experience as enough to make these ex-military recruits efficient members of their workforce. With their resilient mindset and attitude, it's no wonder that companies and organizations have benefited from hiring them.
With their years of service in the military, our veterans have gained leadership skills in any type of environment. Some people may have the notion that soldiers are simply trained to follow orders from their superiors. However, that is not entirely true. The primary goal of military training is to help soldiers recognize their capabilities and reach their full potential.
That's just one of the reasons why private employers prefer to hire veterans. These employers no longer need to invest a lot of money and time in setting up leadership training seminars and workshops for their ex-military recruits.
It's also important to point out that veterans have developed a comprehensive set of intangible skills from their training programs. These skills are either unteachable in a work environment or entail a lot of training expenses to be able to acquire, which gives ex-military members the edge over those who have no military experience.
Below are key characteristics that make our veterans an asset to private companies:
They possess a sense of duty.
Veterans are known to take responsibility for their actions. They have been trained to assume accountability for their decisions, set an example for others, and accept consequences for any wrongdoings. 
They are well-organized.
Companies love employees who have a good sense of organization, and veterans have this quality. Most military operations require meticulous planning and workload management, and sure enough, such tasks have sharpened the organizational skills of ex-military members.
They have a strong work ethic.
Veterans always place their objectives on top of their priority list. 
They value camaraderie.
Teamwork is a critical component in the military as much as it is in the civilian workforce. Soldiers spend months, or even years, working together with their fellow soldiers to complete a specific mission.
They have cross-functional skills.
These skills include troubleshooting problems, extensive training on computer systems and programs, and interacting with various types of people.
Suffering Vets in Your Community Need Your Support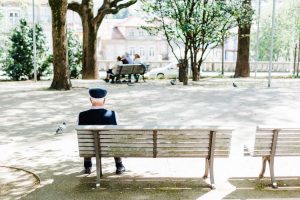 Although many retired service members are lucky enough to obtain stable jobs because of their military experience, others are not so lucky. They're still struggling to find work even as they're burdened with problems such as their service-connected disabilities and illnesses, including mental health issues. Some of these veterans have become so impoverished that they have been forced to vacate their homes and become homeless people, begging on the streets for alms.
The good news is that you can help these hapless veterans turn their lives around. All you have to do is donate a vehicle to us at Veteran Car Donations. We'll sell your automobile at an auction, with the proceeds going straight to our nonprofit partners. These IRS-certified 501(c)3 organizations will then use the funds to support your community's struggling veterans.
The services they provide include quality health care, financial aid, housing assistance, employment opportunities, family support, educational scholarships, and psychotherapy services.
Within 30 days after the sale of your donated vehicle, we'll mail to you your sold vehicle's 100% tax-deductible sales receipt. This gives you the right to claim a top tax deduction in the next tax season.
We'll also tow your unwanted car for free and at a time and place of your choice. You don't even have to be present during the towing.
You can donate almost any type of vehicle, and we wouldn't mind if your auto has some minor defects.
For more information about our car donation program, check out our FAQs page. For inquiries, call us anytime at our toll-free hotline 877-594-5822. You may also leave us a message here.
Uplift Our Heroes' Lives Today!
There's no easier way to transform the lives of our heroes than by donating an unneeded car to us at Veteran Car Donations. Call 877-594-5822 or click on this link to make your donation now!