December 28, 2019
4 Reasons Why You Should Call Your Best Pals on December 28 – National Call a Friend Day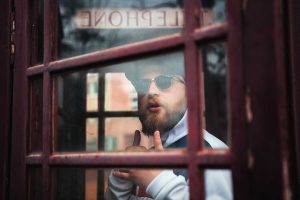 Have you been too busy lately to call your best friend? When the stress of the daily grind at home and the office gets the best of us, we find no time to spend time with the people who matter to us. On December 28, let's make an effort to reconnect with our best pals at least over the phone as we celebrate National Call a Friend Day.
Thankfully, technology has made things easier for people. With the invention of smartphones, people need not wait a month to receive posted letters from their friends and loved ones who live in faraway places to tell them how they're doing. The internet offers a slew of options for people to keep in touch – through social media and various messaging apps.
Now, all you have to do is to pick up that phone and connect with your bestie, voice to voice.
Why Do It?
Life can get pretty hectic sometimes. After a long day's work, all we want to do is to de-stress and have a good laugh with our friends. Veteran Car Donations shares these 4 reasons why you should call you best pals on December 28, National Call a Friend Day:
You'll be happier.
Studies show that talking to a good friend can encourage you to nurture positive thoughts. Best friends have this uncanny ability to make you laugh so hard, your stomach aches! After a very long day, there's nothing like having a nice chat with your best pal over the phone to lift your mood very quickly.
You'll decrease your stress levels.
Calling a true friend who's been there for you through thick and thin is like being inside your comfort zone. All the stress melts away and you're as comfortable as you can be when you're talking to a friend who lets you be yourself.
You can be yourself.
Your besties allow you to be yourself because they know everything that's good or bad about you. It won't make any sense for you to pretend to be someone you're not whenever you're talking to a true friend.
You'll get honest feedback.
A true friend is someone who knows you well enough to give you effective and constructive criticism. They know how to find the right words to tell it like it is without undermining the value that you contribute to the world.
Catch Up with Your Best Buddy Today!
Our friends, true as they are, understand that priorities have changed and you may or may not be able to call them whenever you like. But on December 28, you might want to take a break to surprise them with a random phone call to catch up.
Technology Brings People Together and so Does Charitable Giving
Did you know that by giving your car away to Veteran Car Donations, you'd be able to help our country's heroes live a life that they deserve? Contrary to the popular belief that veterans are well-provided for after their service to the country, many of them actually still roam the streets with nothing more than the clothes they're wearing.
Through the proceeds of each donated vehicle sold at auction, we'll enable our IRS-certified 501(c)3 nonprofit partners to improve the programs they have for our underserved veterans and take in more beneficiaries. With your help, our nation's heroes will receive benefits such as job training, scholarships, specially-adapted and mortgage-free homes, mental and physical healthcare benefits, counseling, and other life-transforming gifts.
As a token of our gratitude for your generosity, we'll provide you with a 100-percent tax-deductible receipt following the sale of your donated vehicle. This receipt will entitle you to claim a top tax deduction in the next tax season. Moreover, you'll also get to enjoy our free pickup and towing services and our quick, convenient, and no-paperwork donation process.
You can make your donation wherever you are in the United States since we accept nearly all types of vehicles – working or not – in all 50 states.
For more information on our vehicle donation program, feel free to visit our FAQs page. For inquiries, you can call us anytime at 877-594-5822 or send us a message online.
Call a Friend and Donate a Vehicle Together!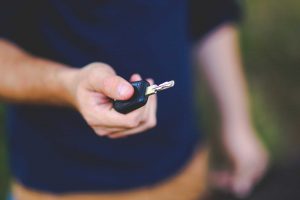 You can make charitable giving a tradition for you and your best friend as the year draws to an end. The more donations that come in, the better chances our veterans have in overcoming the challenges that they're currently facing.
If you're interested in making a generous contribution to help transform the lives of our needy veterans, call us at 877-594-5822 or fill out our online donation form
and donate your unwanted vehicle today!