January 15, 2021
Winter RVing the Right Way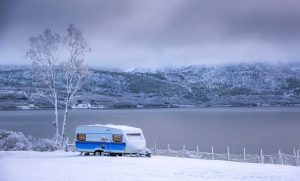 Who says you couldn't go on an RV camping trip in winter? While many folks prefer RVing during warm summer days, doing it in the cold season can be just as fun. Winter RV camping not only gives you a chance to escape from the tumultuous city life, but it can also be an affordable way to enjoy outdoor winter recreation such as sledding, snowboarding, and exploring the snowy mountains.
We can't disagree when frequent RVers say that winter camping comes with a few challenges. Finding different means to stay warm is perhaps the biggest concern, and we're here to help you with that. Follow these tips and tricks to ensure that you make the most of your winter RV trip:
Install RV insulation.
The best way to keep your RV warm and heated is by installing insulation. Doing so helps create a cozy space. More importantly, it protects many vehicle components from damage. While many areas within your RV can be insulated, some of the most effective places to heatproof are:
Doors and windows. Prevent cold air from entering by replacing the weather stripping around your exterior doors. Use window film, reflective foil, and heavy drapes to insulate your RV windows.
Foam board flooring is the best option for insulating your floors. If it's too pricey for you, you can place heavy carpets or rugs instead.
Don't let warm air escape by adding a vent cover or cushion.
AC unit. There's no way one would still run their RV air conditioning in the winter. Protect your unit with an insulated AC cover.
Use RV skirting.
Another good idea is to install RV skirting around the base of your rig. That way, you can block cold winds from blowing underneath your RV and damaging certain vehicle components, such as freezing your water tanks.
Safeguard your RV plumbing.
Before embarking on your winter RV camping trip, be sure that your plumbing is fully protected. Freeze-ups can cause plumbing damage, with your hoses and pipes bursting or cracking if not insulated properly. Here are some steps to help you keep your RV pipes from freezing:
Use a space heater. If you don't have a heat source to protect your RV water lines or water pump, you can just use a small space heater to reduce freezing.
Add antifreeze. A little amount of antifreeze in your holding tanks can keep the valves from freezing.
Apply heat tape on your hoses and pipes. You can also do the same around valves and connections that are most at risk of freeze-ups.
Use the internal freshwater tank as your primary water source. Do this instead of connecting your rig to external water sources so that you can disconnect and store your freshwater hose safely.
Warm your internal plumbing. Keep your internal plumbing warm by opening your kitchen and bathroom cabinets, as well as by allowing small drip from your faucets.
See to it that your furnace is working properly
Use compressed air or a soft brush to remove debris and dirt from your furnace. Examine its vents for any damage that might prevent air from flowing in. Run the system to check if it heats the space properly.
Since you'll be heating your RV in colder temperatures, you should consider adding heat sources. Catalytic heaters and space heaters are a great way to warm you up as you stay inside your rig. You can also use a dehumidifier to remove excess moisture.
Pack all the right stuff.
Packing for winter travel RV camping requires more than bringing the usual camping must-haves. You'll need clothes with extra layers, and if possible, those with insulated or waterproof options. If your trip includes camping in a tent, you might want to invest in a cold-weather tent, a winter sleeping bag, and a tent heater.
Here's a checklist of winter RV camping essentials to guide you:
Breathable base layers
Warm clothing
Snow boots
Waterproof gloves
Headlamp and battery-powered lantern
Shovel
Goggles
Extra blankets
Extra food and drinking water
Extra propane tanks
RV tire chains
Blow dryer to defrost pipes and tanks
Gas-powered generator
First aid kit
Transform the Lives of Needy Vets in Your Community
Before you get busy preparing your RV for weekend camping, you might want to extend a helping hand to our former troops who are struggling to transition to civilian life. While they're supposed to be rewarded for their service, many of them are left to be forgotten and neglected. Unemployment, poverty, disabilities, mental health problems, homelessness — these are among the many challenges that many of them face.
However, it doesn't have to be this way forever. You can do your part to get them out of such circumstances. All you have to do is donate an unneeded vehicle to us at Veteran Car Donations.
We'll sell your car at a top auction house, with the proceeds going to our nonprofit partners. These IRS-approved 501(c)(3) nonprofit organizations will use the funding we give them to finance various programs all aimed at improving the living conditions of our suffering veterans. The programs provide their beneficiaries with quality healthcare, financial aid, housing assistance, employment opportunities, family support, educational scholarships, psychotherapy services, and many other benefits.
Within 30 days after the sale of your donated auto, we'll send you your vehicle's 100% tax-deductible sales receipt by mail. You'll need this receipt to claim your top tax deduction in the next tax-filing season.
You will also have the privilege of experiencing our fast and free towing service. You can get this in any place in the United States where you're making your donation.
Aside from the material rewards in store for you as our donor, you'll also be privileged to enjoy a most satisfying donating experience, knowing that your act of charity will help transform the lives of our nation's heroes.
We accept nearly all types of vehicles. Running or not, we'll gladly welcome them with open arms. As long as you have the title or proof of ownership to submit, your vehicle is qualified for our donation program.
If you have any questions or concerns, please reach us at 877-594-5822 or contact us here. You may also want to check out our FAQs page to learn more about our work.
Donate Today!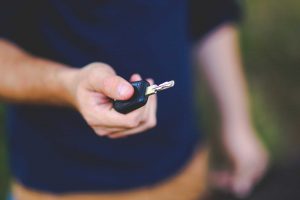 What are you waiting for? Get rid of that rusty jalopy of yours and turn it into a vital source of support for our veterans. Call Veteran Car Donations at 877-594-5822 or fill out our online donation form now!