December 21, 2021
Learn More About the Superstitions Surrounding the Winter Solstice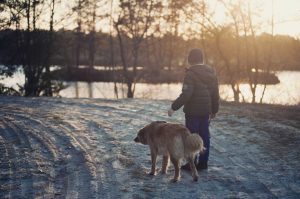 Superstitious beliefs and practices surround one of the most important events in the celestial calendar — the winter solstice. Although some people may think that these traditions are irrational, they're deeply rooted in legends and stories that have shaped various cultures and lifestyles.
As the northern latitudes tilt the furthest angle away from the sun on December 21st, Veteran Car Donations invites you to take a closer look at some of the unusual winter solstice superstitions that still hold special meanings in people's lives today.
Winter Solstice Myths, Legends, and Traditions
The transition from darkness to light was primal to the well-being of the ancient communities that were closely tied to the land. Even today, those who live in the far north continue to celebrate the turning point of darkness and the return of hope and light. Check out these winter solstice myths, legends, and traditions as compiled by Veteran Car Donations:
Mythical monsters:
The Yupik people of the Arctic believed that frog-like monsters called Kogukhpak living underground come out during the winter solstice to hunt. Legend holds that when the sun's rays hit these monsters, they die. Furthermore, the Yupik people believed that the mammoth carcasses are Kogukhpak that stayed out too long and died when the sun rose on the day following the winter solstice.
The Kallikantzaros are horrible gnome-like subterranean creatures who tried to cut down the Tree of Life. According to Greek mythology, these angry monsters emerge during the winter solstice to bring chaos to homes and villages. Like the Kogukhpak, only sunlight could kill them.
Since these monsters were known to lack intelligence and good judgment, the villagers ward them off by putting out colanders. They believed that when the Kallikantzaros see these colanders, they try to count the holes in them until sunrise.
Gods and Goddesses
According to Finnish mythology, the witch goddess of the North named Louhi kidnaps the sun and moon during winter and holds them captive inside a mountain. People believed that the absence of these celestial bodies during the cold season causes the darkness of winter.
Italians tell a story of a goddess named La Befana who travels the world on a broom during the winter solstice and leaves presents and candies to well-behaved children. Legend has it that the goddess visits the homes of those who place ragdolls in her likeness by their windows or front doors.
Legends say that the Scandinavian goddess Beiwe and her daughter, Beiwa-Neia, ride a structure made of reindeer bones and travel through the night sky during the winter solstice. The locals believed that during these travels, the goddess brings life back to the plants and crops that have been buried in snow.
Warm the Hearts of Neglected Veterans
Just like the winter solstice, you can usher in a new and brighter season for the struggling veterans in your community. They are our former service members who served our country with honor only to find themselves living miserable lives after they transitioned to civilian life. These are our vets who are suffering from homelessness, service-connected disabilities, chronic unemployment, and illnesses, including mental health conditions.
You can help turn their lives around by simply donating any type of vehicle you no longer intend to keep to us at Veteran Car Donations.
We'll sell your auto donation through an auction and hand over the proceeds to our veteran-focused charity partners. These IRS-approved 501(c)3 nonprofit organizations use the funding we give them to provide underprivileged and neglected veterans with free medical, financial, and housing assistance, employment opportunities, psychotherapy services, family support, scholarships, and many other benefits.
The good thing about donating to us is that you'll get amply rewarded for your charitable act. Not only will you get free pickup and towing service from us, but you'll also qualify to receive the highest possible amount of tax deduction in the next tax season. 
However, the best reward you'll get is the immense feeling of satisfaction, knowing that your gift will help improve the living conditions of the hurting veterans in your community.
You can donate not just your old car but any other type of unwanted vehicle that you have. Check out this list of the types of vehicles we commonly accept from our donors.
We can collect your donation anywhere in the United States. It's because our donation program covers all 50 states.
You can check out our FAQs page to get to know our quick and convenient donation process and other important details. If you have questions and concerns, feel free to call us at 877-594-5822 or leave us a message here.
Brighten the Lives of Our Nation's Heroes!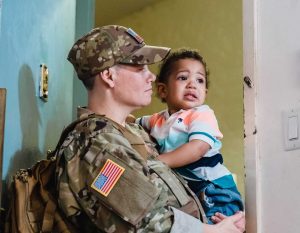 Make this year's winter solstice extra special by extending a helping hand to our nation's heroes. If you're ready to brighten their lives, make your vehicle donation by calling Veteran Car Donations at 877-594-5822 or filling out our secure online donation form now!