March 20, 2019
 The Spring Equinox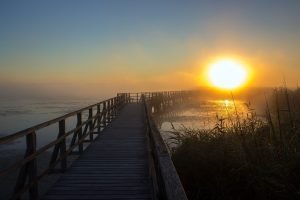 With March about to set in, everyone can finally heave a sigh of relief and put their winter clothes back on the closet for hibernation. On March 20, we'll officially say goodbye to the cold season and give spring a warm welcome. With the sun making its way back to the top of the equator on this day, spring equinox is definitely something many of us look forward to!
In case you're wondering what the difference is between spring equinox and fall equinox, it has everything to do with the sun's movement. During spring (or vernal) equinox, the center of the sun moves across the celestial equator, causing day and night to be of almost equal duration in most time zones around the world. On the other hand, the center of the sun crosses the celestial equator and goes down south when the autumnal equinox takes place.
What You Need to Know about Spring Equinox
To celebrate the coming of spring, here are a few facts to expand your knowledge about the equinox:
The word equinox is derived from "aequus," the Latin word for "equal." Thus spring equinox means "equality of night and day."
Contrary to a popular belief, equinox isn't the only time in the year when anyone can successfully balance an egg on its end. In fact, you can do it any day. It's just a matter of patience, preciseness, and perseverance!
There's equinox in Saturn, too!
Apparently, Earth isn't the only planet that experiences an equinox. The ringed planet of Saturn in fact gets a taste of two equinoxes. However, the equinoxes there take place only once every 15 years.
Equinox determines the date for Easter
Way back in the year 325, the Council of Nicaea agreed to hold Easter on the first Sunday following the first full moon on or after the equinox. However, if the full moon occurs on a Sunday, Easter will be pushed back for another week, so it won't coincide with Passover.
Ringing in of the Persian New Year
Celebrated by 300 million people from various nationalities, Nowruz is a 13-day Persian festivity that starts on the exact day the vernal equinox arrives. On this day, families would clean their houses, making sure that everything is in place in time for the event.
Give Our Disadvantaged Vets a New Beginning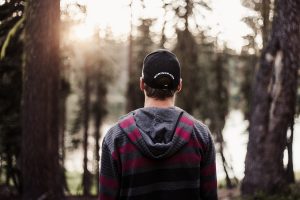 As we bid goodbye to winter and welcome spring equinox on March 20, how about helping our veterans say goodbye as well to all their sorrows, thus bringing the hope of spring into their lives? You can easily help make this possible by donating an unwanted vehicle to us at Veteran Car Donations.
When you do so, you'll give our nation's struggling heroes—those brave men and women who fought for us to ensure our freedom and security—the chance to experience a normal life once again.
Any vehicle donated to us becomes a source of funding for our nonprofit partners, enabling them to sustain their delivery of life-transforming services to deserving former members of our armed forces. These services include the provision of mortgage-free and specially adapted homes for homeless beneficiaries and those with service-connected disabilities, free mental healthcare for those suffering from service-connected mental disorders, and job training and employment opportunities for those having difficulty in finding jobs. These IRS-certified 501(c)(3) nonprofit organizations also provide needy veterans with transitioning assistance, tutoring support, education scholarships, financial assistance, and many other benefits. That's how big of an impact your vehicle donation can make on the lives of our veterans.
As for your perks and rewards, your charitable contribution will entitle you to receive the highest possible tax deduction based on the selling price of your vehicle at auction. You'll also have the pleasure of going through a hassle-free donation process and getting FREE towing services. We'll take care of everything for you!
For more information on our car donation program, check out our FAQs page. For inquiries, you can call our toll-free 24/7 hotline 877-594-5822 or send us a message online.
You can donate to Veteran Car Donations by either calling us or filling out our secure online donation form. We accept donations of nearly all types of vehicles wherever you are in the United States since we have car donation programs in all 50 states.
Rejuvenate Our Heroes' Lives with Your Car Donation!
The approach of spring equinox heralding the end of winter is a great time to spread hope and goodwill to the underserved former members of our military. Call us at 877-594-5822 and rejuvenate their lives with your car donation!