March 6, 2022
Roles That Some Women Play in Times of War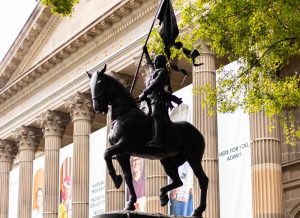 Throughout history, women have always played a key role in their homes as housewives. However, in times of war, some of them willingly leave their homes to serve in the military, taking on the roles of military nurses and cooks for troops. Some even volunteer to fight alongside their male compatriots on the frontlines.
Since March is Women's History Month, Veteran Car Donations recognizes and validates the roles of women in times of war. Get to know three remarkable women who made military history:
Joan of Arc
Joan of Arc was a young peasant girl who believed that she was sent by God to lead the French army to victory and end the Hundred Years' War. While serving as a military commander, her actions gave a massive boost to the morale of the depleted French forces who were fighting against the formidable English army. In 1430, she was captured and found herself facing a politically motivated trial. Despite being uneducated, Joan of Arc turned the poorly conducted trial upside down by using her subtlety and wit to defend herself.
Harriet Tubman
Harriet Tubman worked for the Union army during the American Civil War. She was the legendary "conductor" of the Underground Railroad, where she shepherded enslaved individuals to freedom. Harriet also served as a nurse and cook for Union troops early in the war before moving on to more significant roles as a military scout and spymaster. 
She recruited a group of former slaves to hunt for enemy Confederate camps and report on the movement of Confederate troops. In 1863, she joined Union troops on a gunboat raid in South Carolina where they pounced on Confederate rebels. It wasn't until decades later that Tubman finally received recognition for her wartime exploits.
Florence Nightingale 
Since Florence Nightingale was born to a typical wealthy British family, society expected her to become a proper high lady — but she had other plans. Defying her parents' plans for marriage, Nightingale led a team of volunteer nurses to staff an overseas British hospital during the Crimean War. Also known as the founder of modern nursing and "the Lady with the Lamp," she became famous for her strong advocacy for sanitary living conditions for soldiers.
Reach Out to the Struggling Veterans in Your Area
Today, our armed forces are accepting more and more servicewomen, with some of them given combat roles. This has led to an increase in the number of women veterans. In its latest estimates, the U.S. Department of Labor reports that the country nearly has 2 million living women veterans. They make up approximately 10% of the country's overall veteran population.
Unfortunately, some of them are among our veterans who are living miserable lives — suffering from homelessness, inability to find employment, service-connected disabilities, and serious illnesses, including mental health disorders.
You can extend them a helping hand this Women's History Month of March. All you have to do is donate a vehicle that you no longer need to Veteran Car Donations.
We'll put your vehicle up for auction, with the proceeds going to our veteran-focused nonprofit partners. These IRS-certified 501(c)(3) nonprofit organizations cater to disadvantaged and neglected veterans, providing them with free quality health care, financial aid, housing assistance, employment opportunities, family support, educational scholarships, psychotherapy services, and many other benefits.
Your act of charity will allow you to dispose of an unwanted vehicle at no cost to you. We'll provide you with our free professional towing service wherever you are in the country.
Moreover, your gift will entitle you to receive the maximum tax deduction in the next tax season.
Best of all, you'll get to experience the priceless satisfaction of helping our nation's heroes live the decent and satisfying life they deserve.
We accept almost all types of vehicles regardless of their age or condition.
For more information about our vehicle donation program, including our quick and easy donation process, head over to our FAQs page. Call us anytime through our toll-free hotline at 877-594-5822 or send us a message here should you have any questions or concerns that you'd like us to address.
Start Touching Lives of Our Heroes Today!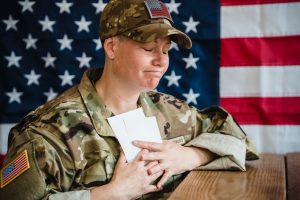 Make this year's Women's History Month more meaningful by donating your unneeded car to us for the benefit of the struggling veterans in your area. Your donation will help a lot in improving the living conditions of our nation's heroes. Call Veteran Car Donations at 877-594-5822 or fill out our secure online donation form now!