March 6, 2021
This March, Pay Homage to Iconic American Women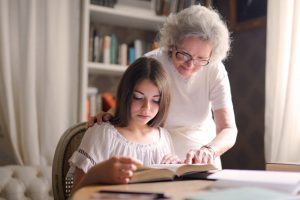 Raise your glass to iconic American women as our nation celebrates Women's History Month this March. During this time, various agencies and organizations supporting women's causes team up to shine the spotlight on the contributions made by notable American women in our national life.
Women's History Month pays homage to the courageous, brilliant, and compassionate women in our nation's history. They include women's suffrage champion Susan B. Anthony, famous novelist Louisa May Alcott, Red Cross founder Clara Barton, first female aviator Amelia Earhart, civil rights leaders Rosa Parks and Coretta Scott King, and first American spacewoman Sally Ride. These women overcame various obstacles to inspire others with their great deeds and help build our great nation.
Women's History Month began to take shape when President Ronald Reagan, upon Congress' request, proclaimed the start of March 7, 1982, as Women's History Week. Later, in 1987, President Reagan issued a new proclamation extending the event into a month-long celebration in March to honor the achievements of American women in various fields.
4 Meaningful Ways of Celebrating Women's History Month
You can celebrate Women's History Month in many meaningful ways that capture the spirit and essence of the event. Here are 4 of them:
Give a shout-out on social media.
Promote awareness of an exemplary woman you know. She could be a historical figure, someone you work with, or someone in your community. Talk about her in your social media post and tell everyone why you think she's amazing. Use the hashtag #WomensHistoryMonth and challenge others to do the same.
Hang out with an amazing woman.
Share a coffee with your mom, your kid's teacher, or your boss in celebration of Women's History Month. Spend quality time with her and ask her about her life and work. Make sure to tell her why you admire her.
Organize an event featuring inspiring women.
Organize an event in your community featuring inspiring and successful women from diverse backgrounds who can uplift and inspire listeners to believe in their potential. You can also propose to your kid's school to sponsor such an event.
Volunteer your services to support needy women.
Look for a women's shelter, organization, or health clinic in your local area and volunteer your services. Take time to support needy women in your community.
Show Your Heart of Gold This Women's History Month of March
If you are looking for a worthwhile cause to support in celebration of Women's History Month this March, we invite you to team up with us at Veteran Car Donations. so you can extend a helping hand to our former servicemen and servicewomen who are facing difficult times in their lives. These are the veterans in your community who are suffering from a variety of woes, including homelessness, service-connected disabilities, inability to find gainful employment, and illnesses, including mental health conditions.
Using just your old and no-longer-needed car, you can make a difference in their lives. All you have to do is to turn over that vehicle to us.  We'll use it to transform the lives of those neglected former soldiers — those heroes who fought and risked their lives for us so we can live in peace and freedom.
We'll sell your donated vehicle through an auction and use the proceeds to support the vital programs and services being provided by our veteran-focused charity partners. These IRS-approved 501(c)(3) nonprofit organizations provide deserving veterans and their families with quality health care, financial aid, housing assistance, employment opportunities, family support, educational scholarships, psychotherapy services, and many other benefits.
It's easy to donate a vehicle to us — we'll take care of most of the work for you! Simply give us a call through our toll-free line at 877-594-5822 and one of our donation specialists will walk you through our donation process.
Donating to Veteran Car Donations entitles you to receive valuable rewards, such as our free professional towing service and your entitlement to claim the maximum tax deduction in the next tax season based on your vehicle's sales price or value.
Even more valuable than those material perks, you'll get to experience the joy and satisfaction of making a charitable act that can help transform the lives of the needy veterans in your community.
We're not choosy on the type and condition of the vehicle you're donating. We accept nearly all vehicle types,  including those that won't even start anymore. You can also donate wherever you're located in the country since our program covers all 50 states.
Head over to our FAQs page to find more information about our mission, donation process, and other information about Veteran Car Donations. If you have specific inquiries, feel free to give us a call at 877-594-5822 or write to us here.
Make a Difference in Our Heroes' Lives Today!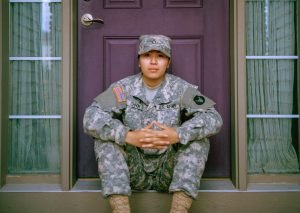 Just like the iconic women we honor on Women's History Month, you can also make a difference in the lives of the suffering veterans in your community. A simple car donation will make it happen. Call Veteran Car Donations at 877-594-5822 or fill out our online donation form now!