December 1, 2021
Consider the Impact Your Words Can Make!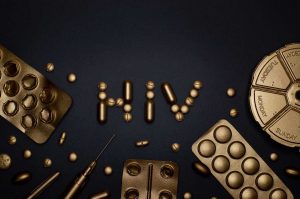 Even if you have the best intentions, talking to someone about their health could make them feel uncomfortable. If that person is living with HIV, a conversation with them could quickly become extremely awkward.
Although an HIV diagnosis is no longer considered a death sentence today, the public's lack of awareness creates a stigma on individuals living with the virus. Some people may also unwittingly say insensitive and hurtful words to those who have disclosed their HIV status.
In the spirit of World AIDS Day on December 1st, Veteran Car Donations encourages everyone to educate themselves about HIV and AIDS and gain some insight into the worst things that could be said to a person living with HIV.
The Difference Between HIV and AIDS
Unfortunately, some people confuse HIV with AIDS. Unless they know the difference between the two medical terms, those who are concerned about their health may refuse to get tested out of fear. Likewise, they may continue harboring negative attitudes toward HIV-positive individuals.
Although HIV and AIDS go hand-in-hand, they're two different diagnoses. Human immunodeficiency virus (HIV) refers to the virus that attacks the immune system. If left untreated, HIV can progress into a life-threatening condition called acquired immunodeficiency syndrome (AIDS). At this point, the immune system becomes too weak to fight off illnesses.
3 Questions You Shouldn't Ask Someone with HIV
Many of those who have disclosed their HIV status have experienced rejection and open hostility from people around them. Before you start a conversation with an HIV patient, be sure to think about how your words may affect them.
The best thing you can do is to listen when someone shares their story of living with HIV.
Avoid asking them these insensitive questions:
"How did you get HIV?"
It's only natural for someone to be curious about what it's like to live with this chronic condition. However, asking HIV-positive people about how they contracted the virus is downright insensitive and rude. Unless they initiate the conversation themselves, you have no right to ask them how they were exposed to the virus.
Unfortunately, the "blame culture" that surrounds sexual health and HIV fuels this type of thinking. Since HIV is mostly transmitted through sex, some folks assume that those who have this condition have no one else to blame but themselves. These people need to know that exposure to HIV can be linked to a traumatic event such as sexual assault. 
"Is your partner HIV-positive, too?"
It's important to note that when a person living with HIV has an undetectable viral load for six months, their system is technically virus-free. As such, their partner's chance of acquiring HIV from them is zero and the couple can maintain their relationship without the risk of transmitting the virus to each other.
It's not fair to assume whether the partner of someone with HIV is also positive. More importantly, asking about their HIV status is downright inappropriate.
"Are you clean?"
While asking someone if they're clean may seem like a curt way of asking about their HIV status, this can be extremely offensive. Even if you're talking to a person who's openly living with HIV, asking this question can still put them in an awkward position, which may adversely affect their self-confidence. Rather than asking them if they're clean, you may ask them about their last screening and what the result was.
Looking to Support a Worthy Cause?
World AIDS Day is all about making a difference in the lives of people living with the disease.
If you want to make this day even more meaningful, consider extending a helping hand to disadvantaged veterans residing in your community. You can do this by simply donating any type of unwanted vehicle to us at Veteran Car Donations.
We'll sell your auto donation through an auction and use the proceeds to support the life improvement programs of leading veteran nonprofit organizations that are in partnership with us. These IRS-certified 501(c)3 nonprofits are dedicated to helping veterans who are homeless, disabled, jobless, and ill, including those with mental health conditions.
They use the funding we give them to provide their beneficiaries with financial assistance, free medical care, housing assistance, scholarships, employment opportunities, family support, psychotherapy services, and other benefits.
When you make a charitable contribution to us, you'll be rewarded with a free towing service.
You'll also get entitled to receive the maximum tax deduction in the next tax-filing season so that you can significantly lower your tax bill.
However, these material rewards pale in comparison to the joy of knowing that you're doing something to ease the plight of the struggling veterans in your community.
At Veteran Car Donations, we accept nearly all vehicle types, including those that are no longer in good condition. We can also collect your donation anywhere in the country.
For more information about our donation program, including our quick and convenient donation process, visit our FAQs page. If you have any questions or concerns, feel free to reach us anytime at 877-594-5822. You may also leave us a message here.
Give Back to Our Dear Veterans Today!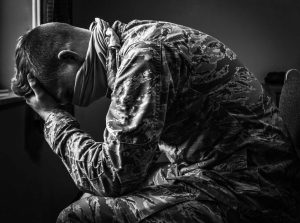 It's never too late to show your gratitude and appreciation for the invaluable service that our veterans did for our nation. Your car donation will let them know that you care for them, and this will surely gladden their hearts. If you're ready to donate, call Veteran Car Donations at 877-594-5822 or fill out our secure online donation form now!