December 1, 2018
World AIDS Day: Let's All Take a Stand against HIV
Every 1st of December, people around the globe are called upon to join a movement, one that seeks to unite them in combatting the deadly HIV. It's World AIDS Day.
The annual event provides an opportunity for us to show our support for the millions of men and women currently struggling with the deadly illness. It's also the time to remember those who have passed away as a result of AIDS-related diseases.
On this day, all of us are encouraged to spread awareness about this pandemic. Although recent advances have been made in HIV treatment and certain laws enacted to protect people from the infection, the battle against HIV is far from over. There is still an urgent need to increase public awareness, educate the masses, remove the stigma, and raise money for HIV-fighting organizations.
Presently, about 36.7 million people are suffering from HIV worldwide. Ever since its discovery in 1984, the infectious disease has claimed 35 million lives. However, there has been a decline in the number of cases and fatalities in recent years. Hopefully, with our efforts to support World AIDS Day, these numbers will continue to drop.
What to Expect on World AIDS Day
World AIDS Day is one of the official universal public health campaigns of the World Health Organization (WHO). It is observed on December 1 of each year by health officials and organizations in all parts of the globe. As in previous years, programs and conferences are expected to be held this month, informing the public of the importance of AIDS control and prevention.
People would show their solidarity with concerned and affected individuals by wearing HIV awareness red ribbons. Some would hold fundraising events to support nonprofit organizations battling the scourge while many others would spread the word on social media. December is also the ideal time to get tested for the virus to avoid the risks as early as possible.
Support Another Worthy Cause with Us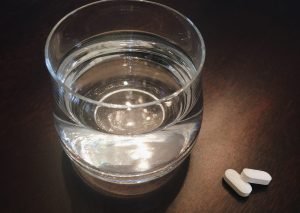 World AIDS Day is about getting involved in a noble humanitarian mission and making a difference in people's lives. These same purposes are achieved when you team up with us at Veteran Car Donations. If you have an old car or van or any other type of vehicle that you no longer need, donating it to us gives you the opportunity to provide life-transforming assistance to our retired troops and their families who are facing hard times.
To make things even better for you, we'll be rewarding you with a top tax deduction so you can significantly lower your tax bill.
With more 18 million veterans living in the United States today, it's a sad reality that many of them are unable to receive the support they deserve. As such, they continue to suffer from service-connected disabilities, physical and mental health issues, lack of jobs, and homelessness due to extreme poverty.
Their current miserable lives are highly ironic considering that they're regarded as our nation's living heroes who bravely fought for us and endured terrible sacrifices to defend our freedoms and protect our security.
This is why we are here to help ease their plight. Through vehicle donations, these brave men and women will get the chance to enjoy civilian life once again. We will sell your donated vehicle through auction and use the proceeds to provide needy veterans with mortgage-free and specially adapted homes, physical and mental health care, job opportunities, education scholarships, and other benefits.
For more information on our car donation program, check out our FAQs page. For inquiries, you can call our toll-free hotline 877-594-5822 or send us a message online.
You can donate to Veteran Car Donations by either calling us or filling out our online donation form. We accept vehicle donations wherever you are in the United States since we have car donation programs in all 50 states.
Help Our Vets Regain Their Dignity
As we observe World AIDS Day, spare a thought for the struggling veterans in your own community. Show your gratitude and appreciation for the invaluable service they did for our nation. Help them regain their dignity by giving them a second chance in life. Call us at 877-594-5822 and get started with your car donation!