June 3, 2022
Ensure Your Personal Safety When Riding Alone!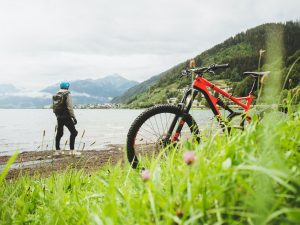 While cycling is a great way to exercise and appreciate the beauty of Mother Nature, it can also be risky when you do it alone. Riding a bike by yourself for miles, especially along remote routes, may cause you to become vulnerable to natural and human-induced hazards. However, if none of your friends can join you for your next biking adventure, be sure to take appropriate precautions beforehand.
Tips for Staying Safe While Riding Solo
It's important to be prepared for anything — especially if you're cycling solo. In observance of World Bicycle Day last June 3rd, Veteran Car Donations shares these tips to help ensure your safety when venturing out alone on your bike.
Prepare the essentials.
It's important to have the following essentials before you go out for a ride:
Helmet
Bike pump
Front and read cycling lights
Medical identification bracelet
Mini first aid kit
Extra bike tubes
Multitool
Inspect your bike.
Be sure your bike is in good condition before heading out. Here are some of the things you need to check:
Bike chain: Examine your bike chain by spinning your pedals counterclockwise. It should be moving smoothly without any noise. If not, it's time to clean and oil it.
Brakes: Squeeze your brake levers to check if they're firmly latching on your wheels or disc.
Tires: Check your tires for any tears or holes. The next step is to inflate them to the appropriate psi.
Go for a test ride: You'll be able to know if anything else needs attention if you take your bike for a short test ride.
Make sure you're visible.
Accidents happen because drivers don't see the cyclist. Improving your visibility lowers your risk of being involved in an accident. Here are several things you can do:
Add reflectors or reflective stickers to your bike's frame and wheels.
Wear bright fluorescent colors like bright orange, lime green, or neon yellow. Shoes and helmets with reflective details are also helpful.
Have a clear headlight that's visible for up to 300 feet, depending on your state laws.
Let other people know where you're going.
Let your friends and family know where you plan to go and at what time you expect to be back. You can send your route by using the following methods:
Google Maps' location sharing feature
Road ID app
A real-time GPS tracker
WhatsApp's Live Location
Free cycling apps like Map My Ride
Learn how to fix your bike.
Carrying all the right bike tools won't help if you don't know how to use them. Before you plan on solo cycling, learn how to repair basic mechanical issues, like changing a flat tire, repairing a broken chain and reattaching a slipped one, or using a multitool to tighten bolts.
You can easily learn these skills by following a tutorial on YouTube or asking a friend to help you out. Here's a bike maintenance checklist you should go through before you head out:
Check your bike frame for cracks, usually on the underside of the down tube.
Remove your seat post and apply a light layer of grease.
Adjust or replace your brakes.
Clean your wheels.
Clean or replace your bike chain.
Check cleats for water.
Check tires for holes, cuts, and wear.
Help Needy Veterans in Your Area This Way
Did you know that cycling is one of the most popular recreational activities among veterans? This allows them to exercise and relax at the same time, calming their minds and improving their well-being.
Unfortunately, however, many of our former service members face tough challenges that biking can't help remedy. They are those who are suffering from poverty, homelessness, chronic unemployment, disabilities, and serious illnesses, including mental disorders.
If you have an unwanted automobile in your garage, you can use this to improve the lives of the underserved and neglected veterans in your area. All you have to do is donate that vehicle to us at Veteran Car Donations.
We'll have your donated car auctioned off, with the proceeds handed over to our veteran-focused charity partners. These IRS-approved 501(c)(3) nonprofit organizations use the money they get from us to provide deserving veterans with free medical treatments, financial aid, psychotherapy services, family support, housing assistance, educational scholarships, job opportunities, and many other benefits.
To thank you for your charitable contribution, we'll take care of everything for you, including the free towing of your vehicle no matter where it's stored or parked in the country.
We'll also process your donation papers and promptly send you the 100% tax-deductible sales receipt of your car so you can claim the highest possible tax deduction in the next tax season.
However, the most meaningful reward you'll get as a donor is the joy of knowing that you're giving back to our nation's struggling heroes.
We're willing to take nearly all types of vehicles regardless of their age and condition.
Feel free to visit our FAQs page to learn about our quick and easy donation process and other important details about our vehicle donation program. For inquiries, give us a call anytime through our toll-free hotline at 877-594-5822. You may also write to us here.
Choose the Best Way to Retire Your Old Car Today!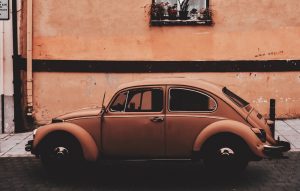 Give your old ride a new purpose by using it to uplift the lives of the struggling veterans and their families in your community. Call Veteran Car Donations at 877-594-5822 or fill out our secure online donation form now!