July 7, 2021
Learn Why Chocolate Is Good for Your Health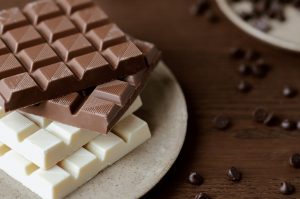 July 7th is the perfect excuse for chocolate lovers around the globe to eat as many chocolates as their hearts desire without feeling guilty. It's World Chocolate Day!
Everyone loves chocolate — dark, milk, white, mint, you name it. Oh, and this day isn't just dedicated to the sweet treat itself. It's also a celebration of any chocolate goodies — from brownies and chocolate cake to chocolate fudge cake donuts and creamy hot cocoa.
Needless to say, indulging in chocolates is the best way to celebrate this special day. Then again, you can always do something extra fancy, like hosting a chocolate tasting party, trying your hand at baking chocolate pecan pie, or participating in a chocolate eating contest.
Regardless of how you'll be celebrating, this holiday ought to be a delicious one!
The 5 Health Benefits of Chocolate
Besides the fact that chocolates are always there to satisfy our sweet cravings, they're also known to come with some benefits. Just be sure to eat in moderation.
So, why's chocolate good for your health? Veteran Car Donations has come up with five reasons:
It's high in nutrition.
If you're looking for a tasty nutritious snack, a chocolate bar with a cocoa content of 75% to 85% can be a good option. It has almost all the recommended dietary allowance (RDA) for manganese and copper, half your magnesium RDA, and about two-thirds of your RDA for iron. You can also get a decent amount of fiber, potassium, zinc, and selenium from it.
It improves heart health.
Studies have found out that the antioxidants in dark chocolate reduce blood pressure, lower the risk of clotting, and increase blood circulation to the heart. This means that eating dark chocolates regularly (and mindfully) can lower your chances of coronary heart disease and stroke.
It combats diabetes.
Yep, you read that right. Chocolates, or at least, dark chocs, can fight diabetes by enhancing insulin function. Dark chocolates contain epicatechin, a natural antioxidant flavonol that protects cells and supports the processes that help the body use insulin better. In other words, chocolates help prevent diabetes.
It helps balance your immune system.
Flavanols stop the immune system from going into overdrive and reduce oxidative stress, an imbalance caused by cells that fight against free radicals.
It relieves stress.
Ever noticed how your bad day suddenly gets better after you eat a chocolate bar or a slice of chocolate cake? That's because chocolates release high levels of endorphins, which are our happy hormones. Plus, such hormones tend to prevent depression and other mental disorders.
Celebrate World Chocolate Day with Veteran Car Donations
Chocolates make most people happy. Unfortunately, they may not be enough to put a big smile on the faces of our former service members who are struggling to transition to civilian life. With little to no support from the government, these men and women are left to live in poverty, suffering from homelessness, service-connected disabilities, unemployment, and illnesses, including mental health disorders.
For this reason, we at Veteran Car Donations would like to invite you to take part in our mission of transforming their lives. All you need to do is donate to us any old or unwanted vehicle that you have.
We'll have your vehicle auctioned off, with the proceeds distributed to reputable veteran nonprofit organizations that are in partnership with us. These IRS-certified 501(c)(3) nonprofits use the money to provide needy veterans and their families with free quality health care, financial aid, housing assistance, employment opportunities, family support, educational scholarships, psychotherapy services, and many other benefits.
You, too, will benefit from your charitable contribution. You'll get to enjoy our free professional pickup and towing service and our quick and convenient donation process where you don't have to do any paperwork. On top of that, your gift will entitle you to receive the maximum tax deduction in the next tax season.
Aside from the material rewards in store for you as our donor, you'll also be privileged to enjoy a most satisfying donating experience, knowing that your act of charity will help transform the lives of our nation's heroes.
We accept almost all types of vehicles, regardless of their age or condition. You don't need to have your car fixed if it has dents or scratches. We'll take it as it is.
You can also make your donation wherever you are in the country since we have vehicle donation programs in all 50 states.
Want to learn more about our vehicle donation program? Go visit our FAQs page. If you have any questions for us, call us at 877-594-5822. You may also send us a message online and we will get in touch with you as soon as we can.
Impact the Lives of Our Heroes Today!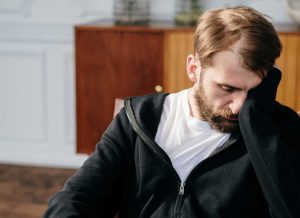 Before enjoying your chocolate-filled day on July 7th in celebration of World Chocolate Day, spare a few minutes to contact us to make your car donation. Your unwanted clunker can make a huge difference in the lives of the suffering heroes in your community. Call Veteran Car Donations at 877-594-5822 or fill out our online donation form now!