February 20, 2022
Join the Call for Equality and Fairness for Everyone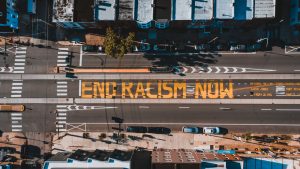 With the rising tide of social injustice encircling the world, people can only long for that day when they'll see the emergence of a fairer and more equal society. This may just be a pipe dream for many, considering that poverty, unemployment, exclusion, gender inequality, human rights violations, and lack of social protection continue to make people's lives miserable.
However, hope springs eternal. People with goodness in their hearts continue to work to create a world where people have more access to opportunities for personal growth and development and where their rights, freedoms, and protection against oppression are guaranteed.
In pursuit of this overarching goal, the United Nations General Assembly declared in November 2007 that February 20th was to be celebrated annually as the World Day of Social Justice. It's an international celebration dedicated to addressing social issues that diminish human development and dignity.
The Social Justice Issues That Need Our Attention
The world today is more divided than ever, further emphasizing the importance of promoting social justice. In light of this, Veteran Car Donations presents seven social justice issues that we need to tackle in our communities.
Protection against racism
Sadly, racism still exists in modern society. Social justice helps individuals of every race to have equal access and the same freedom as everyone else.
Protection against sexuality-based discrimination
Members of the LGBT community are frequent targets for discrimination and abuse. Social justice addresses this issue, helping to provide fairness and protection regardless of one's sexuality.
Protection against religion-based discrimination
Social justice advocates that people should be free to believe in any religion and not have it hinder their freedom or opportunities in any way.
Promotion of disability rights and equality
Though persons with disabilities have more opportunities for personal growth today and the world is more accessible to them, we can still do more. Social justice promotes disability rights and equality, whether visible or invisible.
Equal access to basic needs
Every one of us shares the same basic needs of water, food, and shelter. Social justice recognizes individuals who don't have access to these basic needs due to their life circumstances.
Access to adequate healthcare
Good health is important in preserving life. Social justice in healthcare means making it more affordable and accessible for everyone.
Promotion of economic equality
It's simply not fair that some people have millions of dollars in their bank accounts while many others barely have anything to eat. Social justice recognizes this inequality and promotes the need to secure everyone's economic or financial stability.
Reach Out to Our Struggling Vets on World Day of Social Justice
You can tackle social injustice in your area by reaching out to disadvantaged individuals. They include many of our former military personnel who are unable to enjoy the government benefits due to them. They are the veterans in your community who are suffering from homelessness, chronic unemployment, service-connected disabilities, and illnesses, including mental health issues. These men and women who we consider as our nation's heroes certainly don't deserve to live such a miserable life.
You can give them hope of a better future by simply donating an unwanted vehicle to Veteran Car Donations. We'll auction off your car, with the proceeds going to some of our nation's leading military and veteran nonprofit organizations that are in partnership with us. These IRS-certified 501(c)(3) nonprofits use the funding that we give them to provide deserving veterans with free quality health care, financial aid, housing assistance, employment opportunities, family support, educational scholarships, psychotherapy services, and many other benefits.
You'll reap great rewards for your charitable donation. These include getting our quick and convenient towing service that you won't have to pay for. Your gift will also entitle you to claim the maximum tax deduction when you file your itemized income tax return in the next tax season.
Above all, you'll have the ultimate pleasure and satisfaction of doing something extraordinary that can help uplift the lives of our nation's heroes.
We accept a wide range of vehicle types regardless of their condition. We can pick up your vehicle wherever you had it parked or stored anywhere in the country.
If you want to know more about Veteran Car Donations, including our quick and hassle-free donation process, feel free to visit our FAQs page. If you have questions and concerns, don't hesitate to call us anytime through our toll-free hotline at 877-594-5822 or leave us a message here.
Uplift Lives of Our Suffering Heroes Today!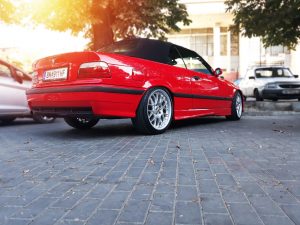 Celebrate the World Day of Social Justice by uplifting the lives of our nation's heroes. Your car donation can help them live the decent and dignified life that they truly deserve. Call Veteran Car Donations at 877-594-5822 or fill out our secure online donation form now!