August 31, 2021
It's a More Flexible Method for Learning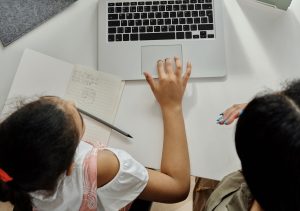 Distance learning, also called remote learning, is seeing massive growth and popularity as a result of the health and safety restrictions imposed to fight the COVID-19 pandemic.
Because of the contagious nature of the disease, schools closed down after health experts advised everyone to socially distance themselves to prevent getting infected. This led people to look for alternative forms of learning where they need not physically attend classes in school. With the widespread use of computers and the internet, distance learning has easily become a popular learning mode for students.
While remote learning is a new and different experience compared to classroom learning, it doesn't necessarily mean one is better than the other. Every method of learning has its advantages and disadvantages. Remote and distance learning can also be mixed, creating a hybrid form of learning.
Veteran Car Donations has listed the top five benefits of distance learning, explaining how it helps students opting for a more flexible way to get educated.
Flexibility
Unlike classroom learning where you have to be physically present, remote learning is more flexible. Wherever you are or whatever computer, smartphone, or tablet you're using, learning can take place as long as you're connected to the internet.
Relatively cheaper
Since you don't have to pay for any school-related fees like lab equipment rental or electricity use, many distance learning courses are more affordable and priced lower than school-based learning courses.
More time-efficient
Say goodbye to hours wasted getting ready to go to school or commuting. You can learn online in a fraction of the time it takes for you to get to your classroom.
Diverse classmates/learning atmosphere
Unlike your local campus where you probably know many of the students and faculty, distance learning offers a new level of interaction as it draws people from different cultures and backgrounds from all parts of the world. This makes for a more diverse class of students who all come together to learn.
Time flexibility
Another major reason why people opt for online learning is that it's more flexible when it comes to schedules. You can adjust your class hours so they won't conflict with your other responsibilities at home. You can be a remote learner while having a full-time job, running a business, or working as a full-time mom of two kids.
You Can Do Charity Work at a Distance, Too
If learning is possible without going to a physical classroom, you can also reach out to the struggling veterans in your community without extending assistance to them in their homes. All you have to do is contact us at Veteran Car Donations and tell us that you would like to donate to us your old and unwanted car.
We'll auction off your donated vehicle and use the proceeds to help fund the life-improvement programs of our veteran-focused charity partners. These IRS-approved 501(c)(3) nonprofits are dedicated to improving the living conditions of veterans who are homeless and jobless as well as those suffering from service-connected disabilities and illnesses, including mental health disorders.
Our nonprofit partners use the funding that we give them to provide deserving veterans and their families with free quality health care, financial aid, housing assistance, employment opportunities, family support, educational scholarships, psychotherapy services, and many other benefits.
We won't leave you empty-handed after making your donation. We'll provide you with valuable rewards such as the free towing of your unwanted vehicle wherever you had it parked or stored anywhere in the country. Your gift will also entitle you to receive the maximum tax deduction in the next tax season.
However, the best reward you'll get is not a material thing. It's the priceless feeling of joy and satisfaction, knowing that your donation will be used to give our disadvantaged veterans the decent and dignified life that they fully deserve.
You can donate almost any type of vehicle, such as a worn-out car or a truck that no longer runs properly. For as long as you're donating a vehicle that has a title and is not a total wreck with very little value, we'll accept it.
To get an idea of our quick and easy donation process, check out our FAQs page. If you have any questions or concerns, call us at 877-594-5822 or send us a message here.
Ready to Make a Difference in the Lives of Our Heroes?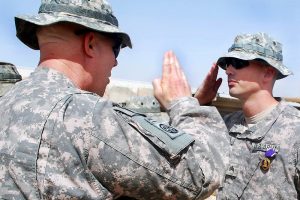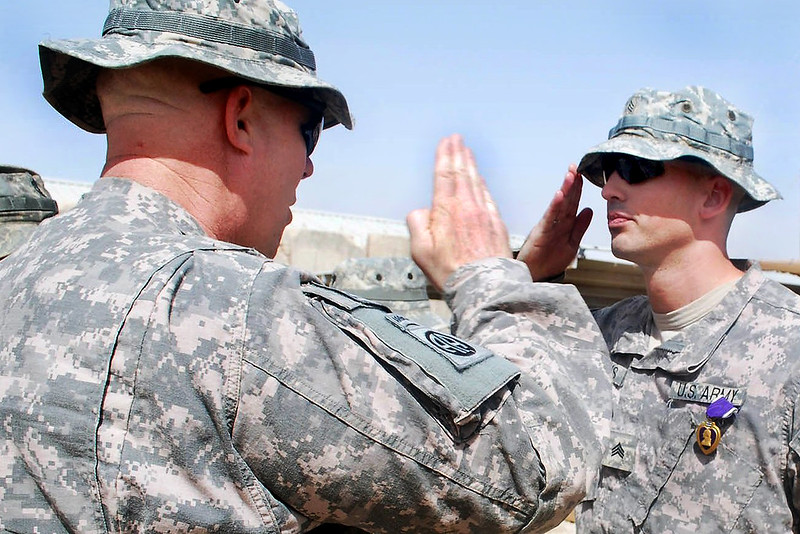 Be a life-changer for veterans in need. Your vehicle donation will surely touch the lives of the hurting heroes residing in your community. Call Veteran Car Donations at 877-594-5822 or fill out our online donation form now!