May 14, 2022
Become a Fair Trade Advocate!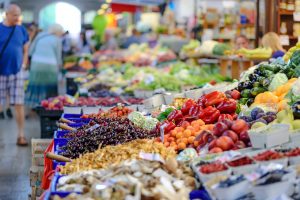 In certain parts of the world, laborers work endless hours only to receive pennies in return. These men, women, and even children pretty much devote their entire lives working night and day for extremely low wages and in extremely poor working conditions.
To address this abhorrent labor malpractice, the World Fair Trade Organization (WFTO) created the World Fair Trade Day. Observed every second Saturday of May, the event aims to honor laborers across the globe by advocating for their humane treatment, including fair pay for their work. This year, World Fair Trade Day was observed last May 14th.
Aside from seeking to end unethical labor practices, the annual campaign also aims to eliminate poverty, exploitation, and economic constraints faced by people around the world. It serves as a call for everyone to recognize the efforts of workers and producers alike and do their part to help improve their living conditions.
How You Can Support Our Workers
Even though World Fair Trade Day has already come and gone, advocating for fair trade for the benefit of our disadvantaged workers is not bound by time. You can champion their cause in at least three simple ways:
Buy fair trade products.
One of the best ways to support American workers is by shopping for products that are fair trade-certified. Not all companies practice fair trade, so make sure you only buy products from companies that genuinely care for their workers. If your local shops don't support fair trade, encourage them to do so by explaining to them the benefits of treating their employees fairly.
If you're having trouble finding fair trade-certified retailers, you can always head over to Fair Trade Federation's website to look for them. The federation lists over 200 verified fair trade businesses that are fully committed to ensuring equitable and sustainable trade.
Promote fair trade organizations.
Look for fair trade companies online, pick those that interest you. Explore their backgrounds, such as what inspired them to practice fair trade. Then, share their inspirational stories on your social media pages to let others know how their services are making a difference. Your posts may encourage others to patronize the products and services those companies are offering.
Attend a local fair trade event.
Look for events in your city that promote food and artisan products created under fair trade initiatives. Attend those events and invite your friends to join you.
Help Improve the Quality of Life of Our Struggling Veterans, Too
Just as we recognize and support every working individual and producer in the world, let's do the same to our veterans, particularly those who are suffering from poverty, homelessness, chronic unemployment, disabilities, and illnesses, including mental health issues.
They are the men and women who willingly put their lives on the line to protect us and safeguard our freedoms. Now, it's our turn to be there for them.
One simple way to help them is by donating any vehicle you can spare to us at Veteran Car Donations. We'll use your donation to uplift the lives of the struggling veterans and their families in your area.
We'll place your vehicle up for auction and use the proceeds to help fund the life improvement programs for veterans of our charity partners. These IRS-approved 501(c)(3) nonprofit organizations use the funding they get from us to provide deserving veterans with free medical treatment, psychotherapy services, financial aid, family support, housing assistance, educational scholarships, employment opportunities, and many other benefits.
To return the favor, our team will pick up and tow your vehicle for free anywhere in the country. We'll also promptly send you the 100% tax-deductible sales receipt of your car via mail soon after its sale. You can then use the receipt to claim the highest possible tax deduction in the next tax season.
However, the best reward you'll get for making a charitable contribution to us is the joy of knowing that you're giving back to our brave heroes who are now living miserable lives.
We accept nearly all types of vehicles, including those that are old and no longer in good condition.
Want to learn more about our vehicle donation program, including our quick and easy donation process? Go visit our FAQs page. If you have any questions, call us through our 24/7 toll-free hotline at 877-594-5822. You may also write to us here.
Touch the Hearts of Our Heroes Today!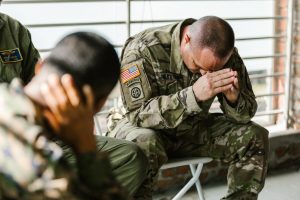 You can touch the hearts of our heroes with a simple vehicle donation. Call Veteran Car Donations at 877-594-5822 or fill out our secure online donation form now!