April 7, 2022
Prevent Diseases by Becoming Healthier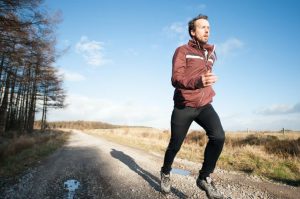 As the popular saying goes, health is wealth. As the COVID-19 pandemic has shown, people who are healthier and have stronger immune systems have lower risks of contracting chronic illnesses and infectious diseases.
To underscore the importance of prioritizing human health as well as the current health concerns around the world, the international community celebrates World Health Day on April 7th of each year. This day also marks the anniversary of the founding of the World Health Organization (WHO) in 1948. For 2022, the theme of the celebration is "Our Planet, Our Health." The campaign seeks to raise awareness of the connection between protecting our planet and how this can affect our health.
You can make the most of World Health Day by taking steps to become more fit and healthy. It's not rocket science and anyone can do it with the right push and motivation. To help you out, Veteran Car Donations shares these five easy and well-proven ways to improve your health:
Eat healthier food.
Reduce your fast food intake and shift to a low-carb, less salt, and low sugar diet. Your food choices will play an important part in your journey to becoming healthier.
Sweat it out.
Either start or end your day with at least 30 minutes of moderate physical activity. It can be as simple as stretching when you wake up or walking around your neighborhood. If you want to go the extra mile, consider doing a high-intensity interval workout for at least 20 minutes per day to keep that heart pumping.
If you smoke, it's time to stop.
Quitting smoking can be a daunting task, especially for those who have been doing it for years. Stopping will require a ton of patience and determination, but it's a major step in improving your health where you'll quickly see results.  
Have a good night's sleep.
It may sound easy, but it's a challenge for those who are living a fast-paced lifestyle. Having a good eight hours of snooze time will do wonders for your mood, senses, and health. It will also decrease the risk of certain diseases like stroke, hypertension, obesity, and dementia.
Smile.
Anybody can easily do this mood-booster anytime anywhere. Smiling releases good hormones that can lead to lower blood pressure and help reduce stress. 
Reach Out to the Suffering Veterans in Your Community
In celebration of World Health Day, spare a thought for the veterans in your local community who are suffering from poor health and other tough challenges. If you have a heart that's willing to help them, all you have to do is donate any spare vehicle you have to us at Veteran Car Donations.
We'll have your vehicle auctioned off, with the proceeds distributed to reputable military and veteran nonprofit organizations that are in partnership with us. These IRS-certified 501(c)(3) nonprofits are dedicated to uplifting the lives of our former service members who are homeless, unable to find jobs, and suffering from disabilities as well as serious illnesses, including mental health disorders.
Our charity partners use the funding we give them to provide deserving veterans with free quality health care, financial aid, housing assistance, employment opportunities, family support, educational scholarships, psychotherapy services, and many other benefits.
You will also benefit from your charitable contribution. We'll quickly haul off your unwanted vehicle at a date, time, and place of your preference at absolutely no cost to you. Rest assured that we can collect your donation anywhere in the country.
You'll also get to enjoy our quick and convenient donation process where you don't have to do any paperwork.
On top of that, your charitable contribution will entitle you to receive the maximum tax deduction in the next tax season.
Perhaps more important than all those material rewards, you'll find utmost satisfaction in knowing that your act of charity will be used to help uplift the lives of the suffering veterans in your community.
We accept almost all types of vehicles, and we're not picky when it comes to their age or condition.
Check out our FAQs page for more information on our donation program. If you have any questions or concerns, feel free to call us through our 24/7 toll-free hotline at 877-594-5822 or you may send us a message here.
Show You Care for Our Heroes Today!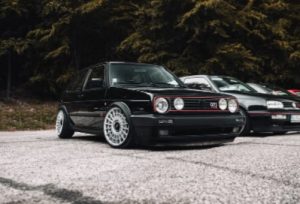 Our veterans made enormous sacrifices to protect us from harm and safeguard our freedoms. Now it's time for us to give back. Show you care for our hurting heroes with your vehicle donation. Call Veteran Car Donations at 877-594-5822 or fill out our secure online donation form now!