May 1, 2022
Nothing's Stopping You from Feeling Great — Even for a While!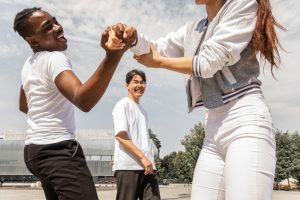 When was the last time you laughed to such a degree that all your problems and worries seemed to have vanished into thin air? Whether that happened a long time ago or just yesterday, you'd most likely want to experience that feeling again and again.
We get to be reminded of that wondrous feeling when we celebrate World Laughter Day on May 1st. Although that event has already come and gone, there's nothing in the world that can stop us from making ourselves feel great by laughing our hearts out anytime we feel like doing so.
World Laughter Day spreads awareness about the numerous healing benefits that laughter provides. It reminds us that we can always count on humor to get us through our bad days.
Get These Amazing Benefits When You Laugh
Is laughter truly the best medicine? After reading the benefits we've listed down below, we'll let you be the judge:
Laughing eases pain.
Endorphins are our body's natural painkillers, and laughing tends to release them in great quantity. In other words, laughing helps alleviate pain. So, the next time you're in pain, distract yourself by thinking of a hilarious moment in your life!
Laughing strengthens your immune system.
Laughing is one of the triggers for activating t-cells, which are specialized cells in the immune system that help you fight sickness. This means that the more you chuckle and giggle, the more you protect yourself from diseases. No wonder happy people live longer!
Laughing improves cardiac health.
Did you know that a good hearty laugh improves your heart health? Every time you laugh, you take many deep breaths and your heart rate increases, which means that more oxygenated blood is circulated through your body resulting in better cardiovascular function.
Laughing reduces stress hormone levels.
Do you wonder why you always feel much better after laughing? The answer's pretty simple: Laughing lowers our stress hormone levels. So, whenever you're feeling miserable, go watch your favorite comedy series or funny videos online!
Laughing reduces the risk of heart attacks.
If your blood pressure is on the rise, laughing can get it back to its normal level. Whether you're snickering or cackling yourself to tears, you'll lower your blood pressure and improve your blood flow at the same time.
Give Yourself and Others a Good Laugh with These Ideas
The purpose of World Laughter Day is to get everyone roaring in laughter, and so, we're sharing with you several ways to do just that:
Make a list of your embarrassing moments and ask your friends to do the same. Then, take turns reading your lists to bring out the LOLs.
Post your all-time favorite meme or any funny video on social media to spread the laughter online.
Attend a local comedy show.
Spend the day with a friend who makes you laugh the loudest.
Ask a child to tell you a joke.
Come up with your dad jokes.
Show funny photos of yourself to your colleagues.
Give Needy Vets a Reason to Be Hopeful
Laughter may be the best medicine, but, unfortunately, its wondrous effects don't last very long.
Moreover, by itself, laughter can't possibly remedy the problems many of our veterans are facing — homelessness, chronic unemployment, disabilities, and illnesses, including mental issues.
However, there's one thing that can help address these concerns, and you can be part of the solution. All you have to do is donate any vehicle you can spare to us at Veteran Car Donations. When you do this, you'll be helping spread joy and hope to the struggling veterans in your local community.
We'll put your vehicle up for auction, with the proceeds going to our veteran-focused nonprofit partners. These IRS-certified 501(c)(3) nonprofit organizations are dedicated to improving the lives of underprivileged veterans, providing them with free quality health care and medical treatment, financial aid, housing assistance, employment opportunities, family support, educational scholarships, psychotherapy services, and many other benefits.
Donating to us is not only stress-free but extremely rewarding as well. Your charitable contribution will entitle you to claim the highest possible tax deduction in the next tax season.
You will also receive free professional towing service from us. Don't worry if you're not located in a major city — we can collect your donation wherever you are since our vehicle donation program covers the entire country.
Aside from the material rewards, nothing will beat the uplifting sense of fulfillment you'll experience, knowing that your donation will help transform the lives of the suffering veterans and their families in your community.
We accept almost all vehicle types regardless of their age or condition. Whether you're donating a car that still looks new or one that's already rusty, we'll be happy to accept it.
Our donation process is easy, quick, and convenient. All you have to do is contact us by phone or online. You'll be done in just a few minutes and you don't even have to leave the comfort of your home.
For more information regarding our organization and our quick and easy vehicle donation process, head over to our FAQs page. If you have any concerns or inquiries, feel free to call us through our 24/7 toll-free hotline at 877-594-5822 or message us here.
Turn Your Unwanted Car into a Source of Hope Today!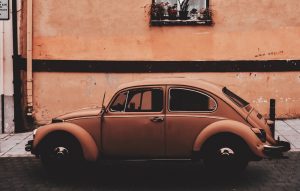 Instead of leaving your ancient sedan to rot in your garage, transform it into an instrument of hope for our nation's hurting heroes. Show them that they haven't been forgotten with your car donation. Call Veteran Car Donations at 877-594-5822 or fill out our secure online donation form now!