March 4, 2021
On March 4th, Promise Yourself to Stay Healthy
Obesity is one of the emerging major health problems in the world today. According to the World Health Organization (WHO), the number of people suffering from obesity has tripled since 1975. 
Obesity affects people of all ages across all social groups in both developed and developing countries. The problem is made even more alarming because unhealthy weight is linked to risk factors such as Type 2 diabetes, cardiovascular disease, hypertension and stroke, digestive problems, sleep apnea, osteoarthritis, and different forms of cancer.
World Obesity Day was introduced in 2015 by the World Obesity Foundation to encourage and support practical actions that will help people achieve and maintain a healthy weight. The day was originally observed on October 11th but was changed to March 4th to align the date with those of European Obesity Day and National Obesity Care Week.
The campaign seeks to promote awareness about the dangers of obesity and how to combat the disease, which affects an estimated 650 million people around the world, according to the WHO. 
In previous years, World Obesity Day shone the spotlight on the stigma on people suffering from obesity. It also focused on the difficulties of finding sustainable solutions to the problem without concerted efforts from various sectors.
What You Can Do to Fight Obesity 
Obesity is a condition caused by many factors — but it is preventable. Among the contributors to excessive weight is genetics. Your ability to convert food into energy is sometimes affected by your family history. Obesity can also be caused by lifestyle choices, liquid calories from alcohol and high-calorie beverages, and inactivity. 
According to the Centers for Disease Control and Prevention (CDC), 1 in 5 children in the U.S. suffers from childhood obesity. From 2017-2018, the age-adjusted prevalence of obesity in adults was 42.2%. 
Fortunately, there are 4 ways to avoid this problem.
Exercise.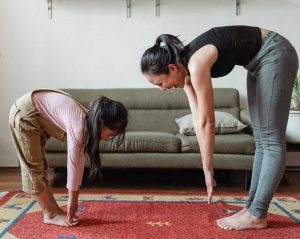 Get off the couch and make it a habit to get moving. Start with light to moderate exercises like walking, running, or even swimming to burn off the excess fat in your body. It will make you feel lighter, literally and figuratively.
Eat healthy food.
Maintain discipline in choosing the food you eat. Include the right volume of low-calorie, nutrient-dense foods, such as fruits, vegetables, and whole grains in your diet. Avoid food with saturated fat. Do not fall into the temptation of binging on junk food and sweets. Partake of these types of food moderately.
Monitor your weight.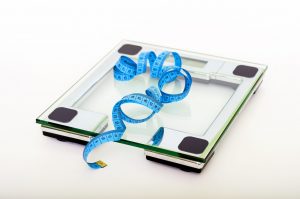 Checking your weight regularly can help you figure out whether your diet and exercise plan is working in keeping off the pounds. Consult with a dietician to help you get the right amount of nutrition as you seek to achieve a healthy weight. 
Be consistent.
Once you get into the habit of maintaining a healthy weight plan, you should stick to it even when you go on a vacation or even during the weekend. Avoiding the binges is your best shot at keeping excess weight at bay. 
Help Uplift Lives of Hurting Veterans in Your Area
Most veterans do not have the luxury of worrying about obesity or their health in general because they are more concerned about how to deal with the herculean challenges they face. All across the country, thousands of our former service members are suffering from unemployment, service-related disabilities, illnesses, including mental health disorders, and homelessness. These problems prevent them from living decent and fulfilling lives.
You can help them turn their lives around. If you have a vehicle that you no longer want to keep, that's all you need to help the struggling veterans in your community. All you have to do is hand over that vehicle to us at Veteran Car Donations.
We'll auction off your donation and use the proceeds to support the life-changing programs and services that our veteran-focused charity partners deliver to their beneficiaries. These are IRS-certified 501(c)(3) nonprofits that are dedicated to improving the living conditions of needy veterans. They provide their beneficiaries with quality health care, financial aid, housing assistance, employment opportunities, family support, educational scholarships, psychotherapy services, and many other benefits.
As our donor, you'll get to enjoy the maximum tax deduction based on the selling price of your vehicle during its auction. We'll send you the 100% tax-deductible sales receipt of your donated vehicle within days after its sale. You can then use this receipt to claim your tax write-off in the next tax season.
 You'll also benefit from our free pickup and towing service, which is available to our donors in all parts of the country.
Aside from the material rewards in store for you as our donor, you'll also be privileged to enjoy a most satisfying donating experience, knowing that your act of charity will help transform the lives of our nation's heroes.
You can donate not just your old car but almost any other type of vehicle regardless of its age, mileage, or condition.
If you want to learn more about our vehicle donation program, feel free to visit our FAQs page. For inquiries or concerns, call us at 877-594-5822 or write to us here.
Be a Part of a Life-Changing Cause Today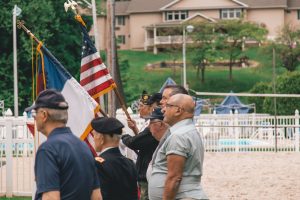 World Obesity Day on March 4th should remind you of the need to keep yourself healthy so you can enjoy and live life to the fullest with your family. The struggling veterans in your community also yearn for that kind of life. Help provide our nation's heroes the decent lives they fully deserve with your car donation. Call Veteran Car Donations at 877-594-5822 or fill out our online donation form now!