June 8, 2021
Give Our Oceans the TLC They Deserve on June 8th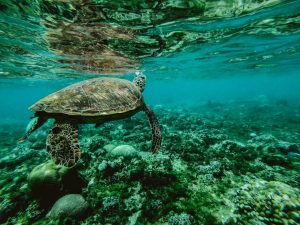 Every day is an opportunity to care for our deep blue oceans. However, June 8th should be the perfect moment to give them some tender loving care and attention. It's World Oceans Day!
There's a lot of things to love about the ocean. Here are some of them:
You might be surprised to learn that most of the oxygen we breathe actually comes from the ocean. In fact, if you hear someone mentioning "lungs of the earth," they're actually talking about the ocean!
It's not just seafood that we get from the ocean but other food sources, too! For instance, peanut butter and soy milk have certain ingredients that come from the ocean.
For most people, a day at the beach is all it takes to release all those negative energies out of their system. Listening to the sound of waves while marveling at the beautiful clear blue ocean is a great stress reliever we could all use.
Whether it's exploring the deep waters with snorkeling or scuba diving or getting our adrenaline pumping with surfing or kayaking, the ocean gives us so many exciting activities to enjoy.
Scientists have discovered that several marine invertebrates produce anti-inflammatory, antibiotic, and anti-cancer substances.
The ocean plays an essential role in regulating our climate and weather patterns. It stores more than 90% of the additional heat caused by global warming.
The 5 Ways You Can Help Save Our Oceans
Now that you're aware of how vital oceans are, you no longer have to wonder why you keep hearing marine activists urging us to do our part to keep our waters clean and healthy, and why global movements like World Oceans Day exist.
So, what can you do to protect our oceans and marine life? Here are 5 tips:
Reduce the use of plastic products.
Plastics that turn into ocean debris injure and kill hundreds of thousands of marine mammals each year, leaving some species to be on the verge of extinction. Not only that, but they can also be threats to birds and other creatures that depend on oceanic life-forms for food.
Avoiding single-use plastic products like bottled water, shopping bags, and straws can make all the difference. Carry a reusable water bottle, bring your own reusable bag when shopping, store food in stainless steel or glass containers, and always throw your plastic waste in the right recycling container.
Don't support products that exploit marine life.
If you're not aware, there are items (mostly jewelry and hair accessories) that contribute to the harming of coral reefs and marine populations. These include starfish and shell trinkets, coral jewelry, shark products, and tortoiseshell hair accessories.
Before buying fish-related products, be sure to do your research first. Don't purchase products that come from companies that exploit marine life.
Support organizations that work to protect the ocean.
Look for an organization, national or local, and consider volunteering for hands-on work or donating financially. Sign petitions to help them promote ocean-friendly legislation and sustainable ocean policy. If you happen to live near the coast, you can get involved in cleanup projects.
Do water activities responsibly.
When boating or kayaking, make sure not to throw anything overboard. When snorkeling or scuba diving, don't step on coral reefs, don't try to touch any creatures, and don't take anything from the ocean bed.
Mind your carbon footprint.
You can reduce the effects of climate change on the ocean in many ways, such as:
Taking the stairs;
Installing energy-efficient lighting;
Walking, biking, or taking public transport whenever possible;
Buying local food;
Recycling waste;
Switching off TVs, computers, and other appliances when not in use;
Using air conditioner only when necessary;
Driving your car efficiently; and
Fixing dripping taps.
Here's a Sure-fire Way to Reduce Your Carbon Footprint
Not only will this suggestion help protect the marine environment, but it will also help the needy veterans in your area. What is it, you ask? Donate your unwanted pollutant-emitting vehicle to us at Veteran Car Donations!
After years of honorably serving our nation, risking their very lives in defending our liberties and protecting our security, it's heartbreaking to see many of our troops end up living miserable lives. They can't land decent and stable jobs to support themselves and their families. Some suffer from disabilities and illnesses, including mental health disorders, while others are forced to live on the streets as homeless beggars.
With your vehicle donation, you can give them hope for a brighter future. We'll sell your car at an auction and use the proceeds to fund reputable military and veteran nonprofit organizations that are in partnership with us. These IRS-certified 501(c)(3) nonprofits use the funding that we give them to provide their veteran beneficiaries with quality health care, financial aid, housing assistance, employment opportunities, mentoring, family support, educational scholarships, psychotherapy services, and many other benefits.
As a donor, you will also reap wonderful rewards from your contribution. You'll benefit from our free pickup service, which is available nationwide, and our stress-free donation process. Your gift will also entitle you to receive the highest possible amount of tax deduction you can get in the next tax season.
On top of that, you'll experience a feeling of immense joy and satisfaction like no other, knowing that your donated automobile will help transform the lives of our heroes.
We accept almost all types of vehicles, including those that are hardly running anymore.
If you have any questions or concerns, feel free to reach us at 877-594-5822 or write them here. Visit our FAQs page to learn more about our donation process, tax deductions, or towing service.
Help Build Better Lives for Our Heroes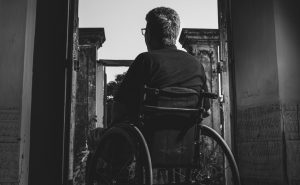 As you take steps to protect our oceans and marine life in observance of World Oceans Day on June 8th, we hope you'll also consider supporting an even worthier cause: helping our suffering heroes. They surely deserve whatever assistance you can extend to them. Call Veteran Car Donations at 877-594-5822 or fill out our online donation form now!