April 8, 2018
You Can Become a Modern-Day Hero This National Volunteer Month: Here's How
If you know someone who enjoys doing volunteer work, or if you happen to be one yourself, we're here to tell you that April is your month.
In case you don't have the idea yet, the country celebrates National Volunteer Month as a way to honor all the volunteers in our localities. The event also promotes volunteerism in our communities. Everyone is encouraged to volunteer their services to support a good and worthy cause.
The Act of Volunteerism
Volunteerism means doing something good without expecting any form of gain in return. It's simply an altruistic act where one shows genuine concern to the community by making it a better place. It's all about making a difference.
Volunteering can be done in so many ways. People of all ages can participate. Individuals of diverse backgrounds can work together for the greater good. That's the whole essence of volunteering.
Children would set up a lemonade stand or go door to door selling cookies to raise funds for their favorite pet shelter. A group of friends may start a feeding program for the homeless men and women in their area. Others simply donate their old clothes and unused personal items to victims of typhoon calamities.
Whatever the cause is, one thing is for sure: volunteerism gives everyone, young and old, the opportunity to become modern-day heroes.
Benefits of Volunteering
You establish new connections and friendships.
When you participate in a volunteer group, you meet a lot of new people. Seeing that these people share your advocacy and interests, you'll most likely form a bond with them. You may even get to build a strong network of support in the entire community.
You improve your interpersonal skills.
If you find it hard to speak up, volunteering can definitely help. It actually boosts your confidence when it comes to mingling with people you barely know. You have the time to practice and sharpen your social skills by just attending the regular meetings.
Volunteering gives everyone the chance to try new things. You might even become passionate about a certain hobby that you've learned from your experience.
Although volunteer work doesn't urge one to give their best, there's just something about it that makes you want to do more than what's being asked.
You bring change to people who are suffering.
What makes volunteering such a meaningful deed is the mere fact that you have the choice to pick the cause you want to support. If you have a soft spot for orphans, go ahead and do your part by raising funds for them. If your heart belongs to abused women, hold a charity event or simply take time to visit them with a little present.
Do you want to be a volunteer in the country? Here are some resources you might find useful.
American Society for the Prevention of Cruelty to Animals (ASPCA)
If you're passionate about fighting animal cruelty, this website is the right one for you. The first humane society in North America, the ASPCA offers volunteer work and tips on how to help put an end to animal cruelty.
Americorps
Americorps gives individuals the opportunity to team up with a network of local and national nonprofit organizations. If you decide to sign up, you'll be assigned to take on different community needs such as mentoring the youth, fighting poverty, preparing for disasters, building affordable housing for poor families, and many more.
Points of Light
The largest organization for volunteer work, Points of Light aims to make volunteering a movement. From teaching disaster management to helping the less fortunate, the organization offers a wide array of free service programs. It hopes to gather people from all countries to join hand-in-hand and make a change.
Volunteer.gov
If you're into outdoors and nature, you'll love Volunteer.gov. This site is a portal for Americans who wish to improve the country's forests, state parks, wildlife conservation, and other landmarks. It matches volunteers based on their preference of work and interests.
Celebrate National Volunteer Month by Giving Back to Our Vets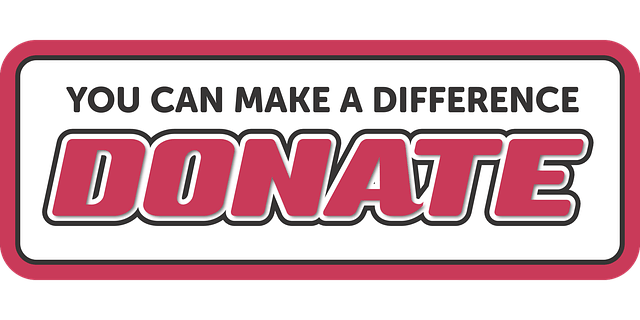 As we celebrate National Volunteer Month, let's take a moment to be grateful to our veterans who volunteered to risk their lives for us. We're talking about the men and women who willingly placed their lives on the line by joining our military.
One simple way to show your gratitude to our vets is by donating your no-longer-used car or any other vehicle to Veteran Car Donations. Any vehicle that you donate to us will enable them to receive the support they truly deserve. With your generous deed, many of our retired military personnel can get themselves out of poverty and live decent and productive lives once again.
Let our veterans know how much you appreciate the invaluable service they've done for our nation. Let's not forget that these were the soldiers who defended our rights and protected our security when they were deployed overseas to do battle with those who want to harm our nation. This National Volunteer Month, you can show your appreciation by giving back. Fill out our online donation form or contact us at 877-594-5822. Get free towing service and maximized tax deductions among other rewards by donating your old cars and other vehicles to Veteran Car Donations today!