Brighton, Colorado Car Donations: Be a Veteran's Blessing – Donate Your Car!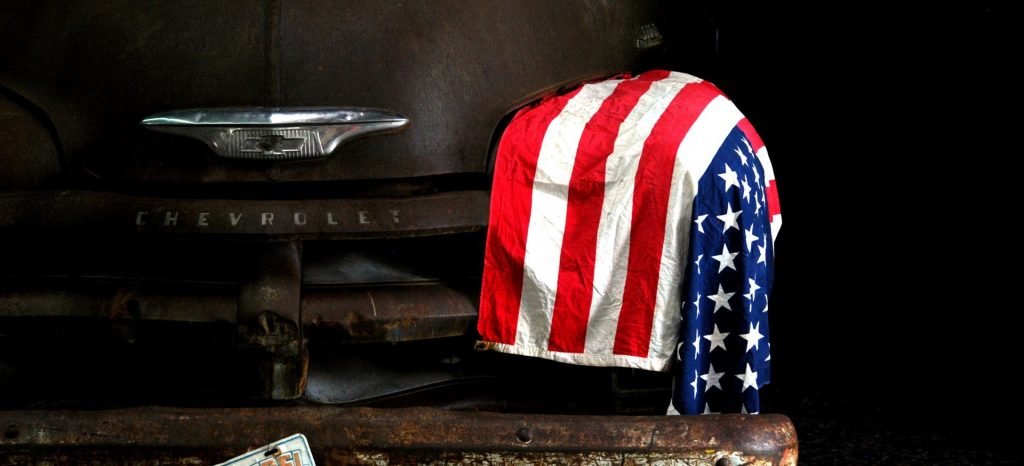 You may be considering taking part in our Brighton, Colorado car donations program, but you're still on the fence about it. We at Veteran Car Donations are here to encourage you to give away a car that you hardly even use for the benefit of veterans in Brighton. They need all the help that they can get as they transition from active duty to civilian life.
Brighton is a city in Colorado that is often considered as a suburb in Denver. It's the seat of Adams County on the South Platte River. Its founder was Daniel F. Carmichael who first filed a plot of land on Feb. 16, 1881. History says that it was named after his wife Alice's birthplace in Brighton Beach, New York.
At present, Brighton's estimated total population is at 35,582. Veterans are said to comprise 7.4 percent of the city's population.
In an idyllic world, all veterans would have safe and secure homes, optimum mental and physical health and enough education to have jobs that could sustain their needs. Unfortunately, this is not the case for all of them.
In fact, about 11 percent of the adult homeless population are veterans. This predicament was brought about by several factors including shortage in affordable housing, income and health care access compounded by lack of family and social support networks. If this issue isn't properly addressed, these struggling veterans would continue to suffer.
Something must be done to bridge the gaps in government service to our veterans. You and your unwanted vehicle may be the answer to our former soldiers' prayers.
How We Can Serve Our Struggling Veterans
We at Veteran Car Donations share the vision of several well-known certified 501(c)3 nonprofit organizations: to empower the veterans as they reintegrate into the civilian society after deployment. We work hard to make this vision a reality by operating vehicle donation programs to raise funds on behalf of our charity partners so that their veteran-directed programs will be sustained and developed. Some of the much-needed services that these programs provide include the following:
Building of permanent mortgage-free housing for the homeless
Specially-adapted homes for those with severe service-connected injuries
Free and accessible medical care services for those with post-traumatic stress disorder (PTSD), traumatic brain injury (TBI), substance abuse and other mental health issues
Grief counseling and psychosocial support for the fallen veterans' bereaved family members
Mentoring and skills training for those who seek employment
Raising public awareness of the reality of the struggles veterans face after discharge from active duty
Veteran-specific educational scholarships for those who wish to pursue higher education
Orientation programs on the full range of benefits made available to the veterans
If you think that this cause is worth fighting for, then do consider donating that unwanted, rusty old clunker of yours to our Brighton, Colorado car donations program to reach and transform as many lives as possible. With our combined efforts, we can make Brighton a better place for our veterans.
Your Donation Benefits

We've talked about the veterans and the benefits that they'd get to enjoy when you donate your preloved car to our Brighton, Colorado car donations program. Now it's time for us to flip the coin and take a closer look at the benefits that you'd reap for your generosity.
Easy-breezy donation process.
Our donation process is so quick and painless that you could do it in less than a few minutes! You can start by filling out our online donation form or by calling 877-594-5822 to tell us about yourself and the vehicle you're donating. We'll handle everything from this point on.
Enjoy 100% FREE pickup and towing!
Once you give us your preferred time and date for pickup as well as your vehicle's location, we'll coordinate with a local towing company to have your car hauled away at no cost to you! You don't even have to be present when we get the job done if you tell us where your donated vehicle's title and keys are! Veteran Car Donations will be responsible for liability from the day we pick your car up. Our insurance coverage will apply to your donated vehicle from that point forward. Remember to call your insurance agent to cancel your insurance coverage as soon as we have your car.
Get maximum tax deduction!
Since we work with prequalified nonprofits, your Brighton, Colorado car donations would get you a healthy tax-write off if you itemize your deductions on your federal tax return. We'd send you your vehicle's sale receipt after we sell it at auction. You'll use this document to claim your tax rewards!
Let's Give Our Veterans the Chance to Rebuild Their Lives

When you donate a vehicle to us at Veteran Car Donations, you pave the way for America's heroes and their families to face the future with a renewed sense of hope. Let's put an end to their homelessness, unemployment, lack of education, and mental health problems by going for Brighton, Colorado car donations.
Contact us at 877-594-5822 and get your tax rewards for your Brighton, Colorado tax deductions!