'How Do I Donate My Car for a Tax Write-Off?' Find Out the Simple Step-by-Step Process
Many people want to dispose of their old and unwanted vehicles in the easiest, fastest, and most convenient and rewarding way possible. For these people, selling or repairing these vehicles is not an option since they know both options would only do them more harm than good for the time, effort, and money they would spend just to get it over with.
They know that donating their vehicles to charity is the best course of action. There are many charity organizations out there eager to take away these vehicles, which they would sell to support their various causes.
However, prudent vehicle owners want to get the best deal in donating their vehicles to charity, knowing that not all charity organizations offer the kind of deal they're looking for. The question in the minds of these would-be car donors is: "How do I donate my car for a tax write-off?"
If you're one of these discerning vehicle owners, we at Veteran Car Donations can provide the best answer to satisfy all your expectations, and more!
We work in partnership with these IRS-certified 501(c)3 nonprofit organizations: Homes For Our Troops, Soldiers' Angels, Serving Veterans, Inc., and Heroes on the Water. As such, you are guaranteed to receive tax deductions or write-offs based on the selling prices of your donated vehicles.
How You'll Get Your Tax Write-Offs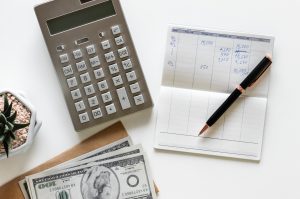 At Veteran Car Donations, we have devised the fastest and easiest way to donate a vehicle for the benefit of our veterans. The three-step process is meant to provide the utmost convenience to our donors while ensuring that they get all the benefits that they are legally allowed to have, including a potential top tax deduction or write-off for each of the vehicles they donate. Here are the three steps:
Get in touch with us.
You begin the process by calling us at 877-594-5822. Another option is for you to fill out our online donation form. We will need information like the year, make and model of your car, its overall condition, mileage and of course your contact details.  If you can upload a photo of the vehicle, so much the better!
Schedule your 100 percent free towing.
We will make an arrangement with a licensed towing company in your area to pick up your car at your most convenient time and day. The towing service is totally free and you don't even have to be there during the pick-up. The towing company will give you a donation receipt showing that your vehicle was picked up. This releases you from all liability from that point forward. You can now de-register your vehicle, dispose of your license plates properly, and cancel your insurance coverage. That receipt also allows you to take the minimum tax deduction without further paperwork.
Receive your 100-percent tax-deductible receipt.
Wait for your tax-deductible sale receipt, which we will mail to you within 30 days after the sale of your car at auction. The receipt will indicate your donated vehicle's final selling price. This will serve as the basis of your tax deduction claim when you file your itemized federal income tax return. If your vehicle sells for $500 or less, you can claim as tax write-off the selling price of your car or its fair market value, whichever is higher, without further documentation. The IRS recommends that you use a reliable used-car price guide such as the Kelly Blue Book to compute the fair market value of your car. In case your vehicle was sold for more than $500, you can only claim the exact amount as your tax deduction.
You'll Get More Than Material Rewards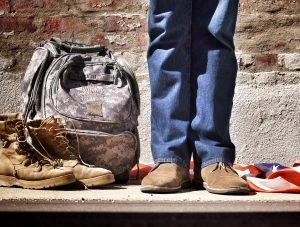 Aside from the hefty tax write-offs and other material benefits you'll get for donating your car to Veteran Car Donations, you also get to experience a reward that's priceless and immaterial – that exquisite feeling of satisfaction for having done something great in your life for making an impact on the lives of our veterans. These are our nation's heroes, the brave warriors who fought for us in battlefields overseas to preserve our freedoms and protect our security. Following their discharge from the service on their return home, many of them are now suffering from an assortment of problems: poverty, unemployment, lack of support, physical and mental health issues, and homelessness.
Donate Now!
Your car donations will spell the difference between despair and hope to these veterans. Contact us at 877-594-5822 to know more about us and our car donation process. You can also visit our FAQs page. You can donate not just cars but other vehicles as well. We can pick up your vehicles wherever you are since we run a nationwide car donation program. Reach out to us at your convenience and be assured of a substantial tax write-offs for your car donations!