Port Saint Lucie, Florida Car Donations: Let's Give Value to the Sacrifices Made by our Veterans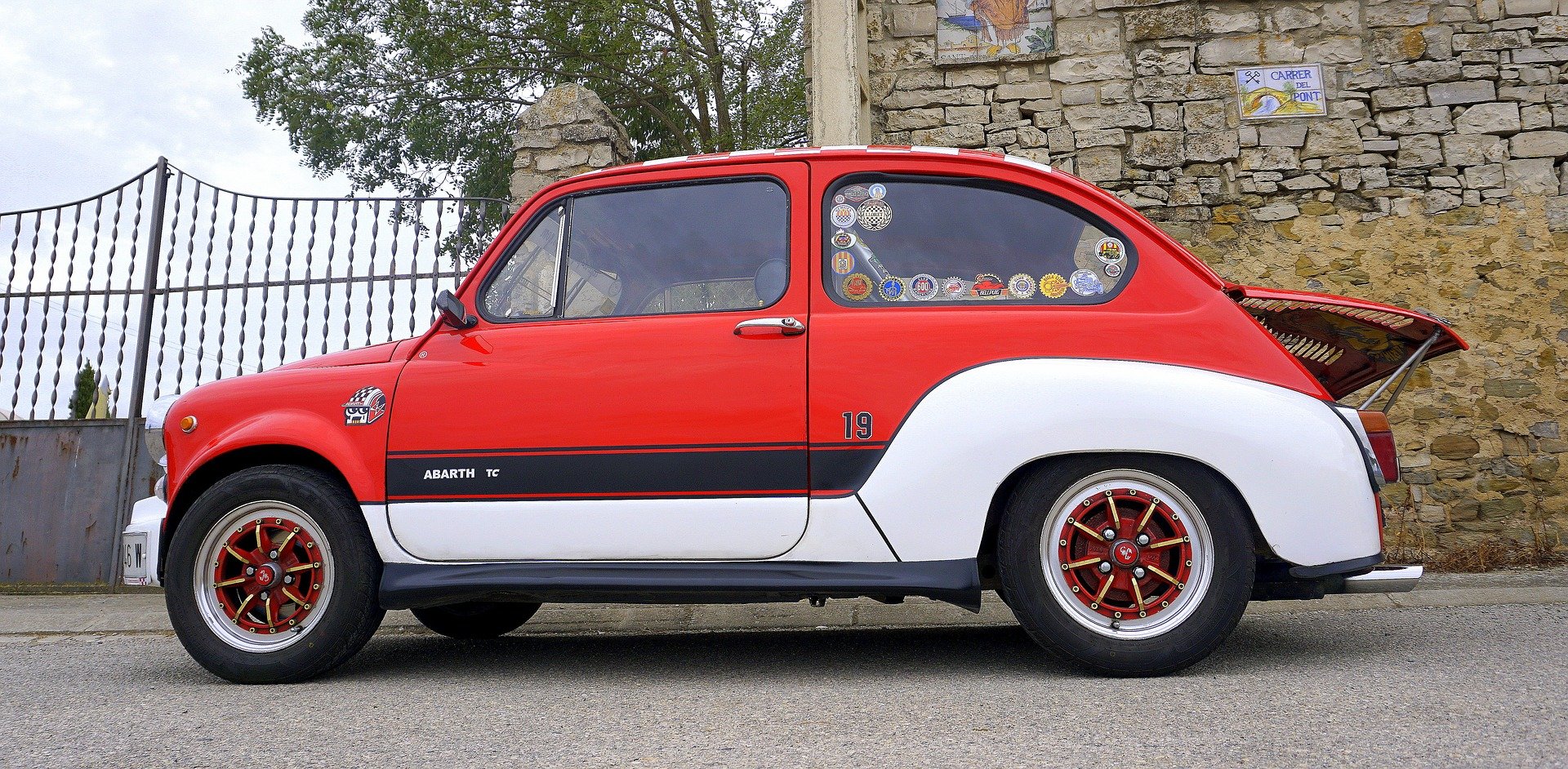 If you think that taking part in our Port Saint Lucie, Florida car donations program is just another way of getting your hands off your clunker, then you haven't even scratched the surface yet. Donating your car to Veteran Car Donations in Port St. Lucie is more than that. To the veterans within the area, it could be the only way for them to get past their struggles.
A City for All People
Port St. Lucie is a city located in St. Lucie County, Florida. It's the hometown of 185,132 residents as of 2016, according to the United States Census Bureau. Named as one of the best places in the United States to establish businesses and raise families, Port St. Lucie boasts of a low crime rate, varied housing stock, and lots of open spaces. This leaves us no reason to wonder why people from diverse backgrounds are attracted to the "City for All People."
Amidst the exciting and progressive changes that are happening in the city of Port St. Lucie, approximately 12,703 U.S. military veterans are living out the rest of their lives in the area, based on the U.S. Census Bureau report in 2016. Some of these veterans did an excellent job at transitioning into the civilian society after being discharged from active service. However, there are countless who've been sent home and are struggling with homelessness, unemployment, lack of education, post-traumatic stress disorder (PTSD), alcoholism, severe service-connected physical injuries, substance abuse, and suicidal thoughts.
Although we acknowledge the efforts extended by the government to try and meet their needs, there remains a gap of service that's clear as day. Without somebody stepping in to bridge this gap, these veterans would die in destitution.
This is why Port Saint Lucie, Florida car donations are extremely important.
How We Can Help the Veterans in Port St. Lucie
Veteran Car Donations operates vehicle donations on behalf of well-known registered 501(c)3 nonprofit organizations to raise funds for their veteran-directed programs that offer such services as:
Permanent, mortgage-free housing for homeless veterans;
Especially-adapted homes for those who were severely injured in combat;
Career workshops and mentoring support for those who need to find jobs;
Veteran-specific educational scholarships for those who want to earn degrees;
General transitioning assistance for those who were recently discharged from service;
Medical care for those suffering from PTSD, traumatic brain injury, and other mental disorders;
Information campaigns on veteran benefits so that they'd maximize these;
Psychosocial support for the families of fallen heroes
The proceeds of every vehicle donation are used to sustain and improve these existing veteran-focused services with the goal of putting an end to all our heroes' transitioning struggles. With your help, we can turn this vision into reality. Donate your unwanted car today by simply calling 877-594-5822.
Your Donation Benefits
The more you give, the more you receive! The universe dictates that generosity will always leave you with abundance. Let's have a look at the good stuff you'd be enjoying when you donate your junk car to our Port Saint Lucie, Florida car donations program:
Experience a smooth and easy donation process!
Fast and FREE pickup and towing services!
No more insurance liabilities from the day of pickup!
We won't let you handle the paperwork!
You get a maximum tax deduction!
Quit paying for your clunker's maintenance, storage or repairs!
Clutter-free garage!
No need to sell your car yourself!
You'll give back to Port St. Lucie!
The Easiest and Most Convenient Car Donation Process!
We want to take that eyesore off your property as much as you do – and we want to get it done quickly with no hassle on your part. That's why our Port Saint Lucie, Florida car donations process is so insanely easy that you could go through it with your eyes closed. With us, a pleasant giving experience is guaranteed.
Here's how it works:
Let us know that you want to donate.
You have the option to fill out our simple vehicle donation form or you can give us a call at 877-594-5822 to give out basic information about your vehicle as well as your contact details. Don't worry, we won't compromise your privacy by selling your personal information.
Let us know your preferred schedule for pick-up.
While you're at it, you arrange for the time and the place for us to pick up your car. We'll have the towing company haul your car away without you having to be present when they do it. Did we mention that towing won't cost you a single dime? We will also give you a donation or tow receipt that will enable you to cancel your vehicle's registration and insurance coverage.
Receive your tax-deductible receipt.
Your tax-deductible sale receipt will be mailed to you as soon as your vehicle is sold at auction. You will use this receipt to claim your tax deduction when you file your itemized federal tax return.
Vehicle Types You Can Donate
You can donate not just cars but also other vehicles, including your old riding lawnmower or snowmobile to our Port Saint Lucie, Florida car donations program. Veteran Car Donations accepts almost any type of vehicle! Even if your vehicle isn't in tiptop shape, chances are, we'd take them anyway!  On a case by case basis, we accept vehicles that haven't been used in years.
Multiple donations are a big plus! If one donated vehicle can already effect tremendous change in the lives of our veterans, imagine how big an impact a few more vehicles would have?
If you've lost your vehicle's title, don't think twice about reaching out to our title clerks. They'll gladly offer you their kind assistance in obtaining a replacement title.
If you have some questions in your mind, you can give us a call or just check out this list of vehicles that we won't say no to:
Cars: sedans, vans, SUVs, trucks, motorcycles
Boats: sailboats, motorboats, fishing boats, yachts, pontoon boats, houseboats, personal watercraft (like jet skis)
RVs: recreational vehicles, motorhomes, campers, travel trailers, pop-up trailers, 5-wheelers
Specialty vehicles: ATVs, snowmobiles, motorized wheelchairs, riding lawn mowers, tractors, farm equipment
Fleet vehicles: cars, passenger vans, cargo vans, SUVs, pickups, trucks, buses
Non-commercial airplanes
Show Our Veterans What Gratitude Looks Like!
Today, we encourage you to put yourself in a veteran's shoes and look at the world through his eyes. The reason why they sacrificed everything for the sake of our country was that they believe (and still do) that America and all that it stands for are worth their very lives. Let's demonstrate our appreciation and gratitude for their heroism and selflessness today.
Give value to their sacrifices and donate your unwanted vehicle to help end veteran destitution in Port St. Lucie.
Call us at 877-594-5822 and get top tax deductions for your Port Saint Lucie, Florida car donations!