The National Grilling Month
With the flowers in full bloom and the sun shining brightly, it's no wonder why July has been recognized as the perfect month to celebrate the National Grilling Month. Let nothing stop you from firing up the grill to make a simple yet delicious meal that you and your loved ones can enjoy.
If you think that grilling can only be done in the suburbs or at a home with a backyard, you'd be surprised to know that many apartment dwellers also take time to grill food at their patios or at the park together with their friends. Grilling has become such a popular activity that some people have made it their pastime. No matter what the weather is, many people will agree that any time is a great time to grill food.
What are the Top 3 Benefits of Grilling Your Food?
Grilling is one of the simplest techniques for cooking food. It's fun and it doesn't take a long time to prepare the meal. Aside from that, while you get to enjoy doing this thing, you might be surprised to know that grilling actually offers some health benefits for you. Veteran Car Donations rounded up the top 3 benefits of grilling your food.
It retains more essential vitamins and minerals in food.
When you choose to grill your meat, fruits, and vegetables, they retain more of their essential nutrients. This is because grilling takes lesser time to cook than traditional pan cooking. The lesser time foods are exposed to heat, the more their viable natural nutrients stay within them.
You consume less fat.
Grilling can help produce juicy meat with lesser fat. If you cook meat in a pan, you'd have to use oil or butter, which is rich in fat. On the other hand, if you grill meat, its excess fat just seeps out and falls off the grates of your griller. Grilling eliminates the need for you to use butter and oil to keep your food moist while it's being cooked.
It brings people together.
When you're out grilling at the park with your family, you might be able to see other families doing the same thing. Outdoor grilling is a great opportunity to interact with people and build new friendships.
Do You Want to Uplift the Lives of Our Heroes?
Veteran Car Donations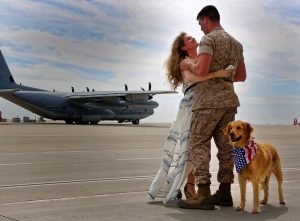 makes it easy for you to touch the lives of our nation's heroes—those brave men and women who once fought for our country to defend our freedoms and protect our security.
By taking part in our vehicle donation process, you'll not only get your hands off a vehicle that you no longer want or need, but you'll also give these veterans and their families the chance to live fuller and better lives through the programs and services that our IRS-registered 501(c)3 nonprofit partners deliver to various veteran communities throughout the country.
We'll auction off your donated vehicle and use the proceeds from the sale to support programs that provide deserving veterans with free mental health care, mortgage-free and specially adapted homes, educational scholarships, job training and placement services, and other benefits.
In return, you'll receive free pickup and towing services as well as the opportunity to enjoy a thumping tax deduction in the next tax season.
For more information about our vehicle donation program, visit our FAQs page. If you have questions, you can call our toll-free 24/7 hotline 877-594-5822 or send us a message online.
Donating is easy. Simply fill out our online donation form or ring us up. Tell us a few bits of information that we need about you and your vehicle. It doesn't matter if you're donating a vehicle that's no longer in tiptop shape because we accept nearly all kinds and types of vehicles regardless of their age, mileage, and condition. You can also make your donation wherever you are in the United States since we have vehicle donation programs in all 50 states.
Pay It Forward with Your Car Donation!
There's so much you can do to uplift the lives of our nation's brave heroes. It's about time that we pay it forward. Call us at 877-594-5822 and get started with your car donation!