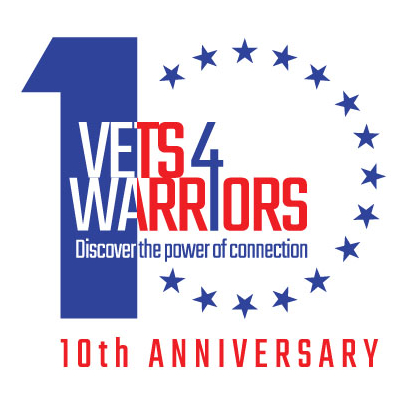 Vets4Warriors Summary
---
Who we are
Vets4Warriors is the nation's leading  24/7 military peer support network staffed by veterans. 
What we do
We provide live, sustained, confidential peer support via phone, chat and email, to any veteran, service member, family member, or caregiver whenever they want to talk.  Whether they are looking for financial, employment, transition, or social challenges, and wherever they are in the world we are always available. We help 'upstream' before challenges turn into crises.
Ove 700,000 contacts and over 94,000 consecutive hours of answering the phone live by veterans.
Who we serve
We serve the entire military community, including anyone who has ever worn the uniform, as well as the family members and the caregivers who love and support them.
Our promise
We are committed to ensuring that every member of the military community in need of support always has direct and immediate access to a peer who understands what they are going through.
For 10 years we have been growing, expanding, and doing all that we can to ensure that every member of the military community knows that they are never alone. And with your help, we will continue to do so for another 10 years and beyond.
Vets4Warriors is a 501c3 nonprofit and all vehicle donations are 100% tax deductible. 
---
*The Rutgers University Foundation Tax ID # is 23-7318742.