November 8, 2018
Donate Your Old Camper Trailer to Charity Today!
Do you want to knock off that "Donate camper trailer to charity" off your to-do list today? We're here to give you our two cents if you're in need of sound advice. If you have a heart for former members of our armed forces who fought honorably for our country, then you have the makings of hero's hero as well!
Transitioning from the Military is Far from Easy
Not many of us may know this, but to countless veterans, their experiences in the war were more bearable compared to what they're going through now as they transition into civilian society. Due to a variety of factors, both internal and external, many of our heroes end up unemployed, having untreated mental health issues, suffering from service-connected disabilities and other health issues, and, worst, homeless due to mind-numbing poverty.
All It Takes is Your Old Camper Trailer
You don't have to have a hefty amount of cash to donate to make a difference. If you have an old camper trailer that you want to dispose of, the ideal and most convenient way to do so is to donate it to us at Veteran Car Donations. We will sell your donated camper trailer through auction and use the proceeds to support the programs of our IRS-certified nonprofit partners that deliver veteran-specific services such as:
Building mortgage-free homes that are specially adapted for the homeless and those who have severe service-connected injuries;
Providing needy veterans with easy access to free and accessible health care services;
Giving psychosocial support for the bereaved families of those who were killed in action;
Providing educational scholarships to those who want to pursue a degree;
Organizing free career workshops and mentoring programs for those who seek employment;
Raising public awareness about the issues that our veterans face as they transition from the military;
Providing general transitioning assistance including orientation programs on the full range of benefits for veterans and how to obtain them.
If we really think about it, we could never repay the debt that we owe to our nation's heroes. While we slept peacefully in our comfortable beds, they stood guard and were always ready to defend the cause of our freedom. If it would take your unwanted camper to help them get the opportunity to live healthy and productive civilian lives, why hold on to it? Indeed, you have nothing to lose and much to gain if you simply donate that camper trailer to charity.
How to Donate Your Camper Trailer to Charity
Our vehicle donation process is incredibly simple and easy to do. Here's how you could do it:
Dial 877-594-5822 or fill out our online donation form.
Wait for your camper to get picked up by a professional towing company for FREE.
Receive your IRS tax-deductible receipt.
What's In It for You?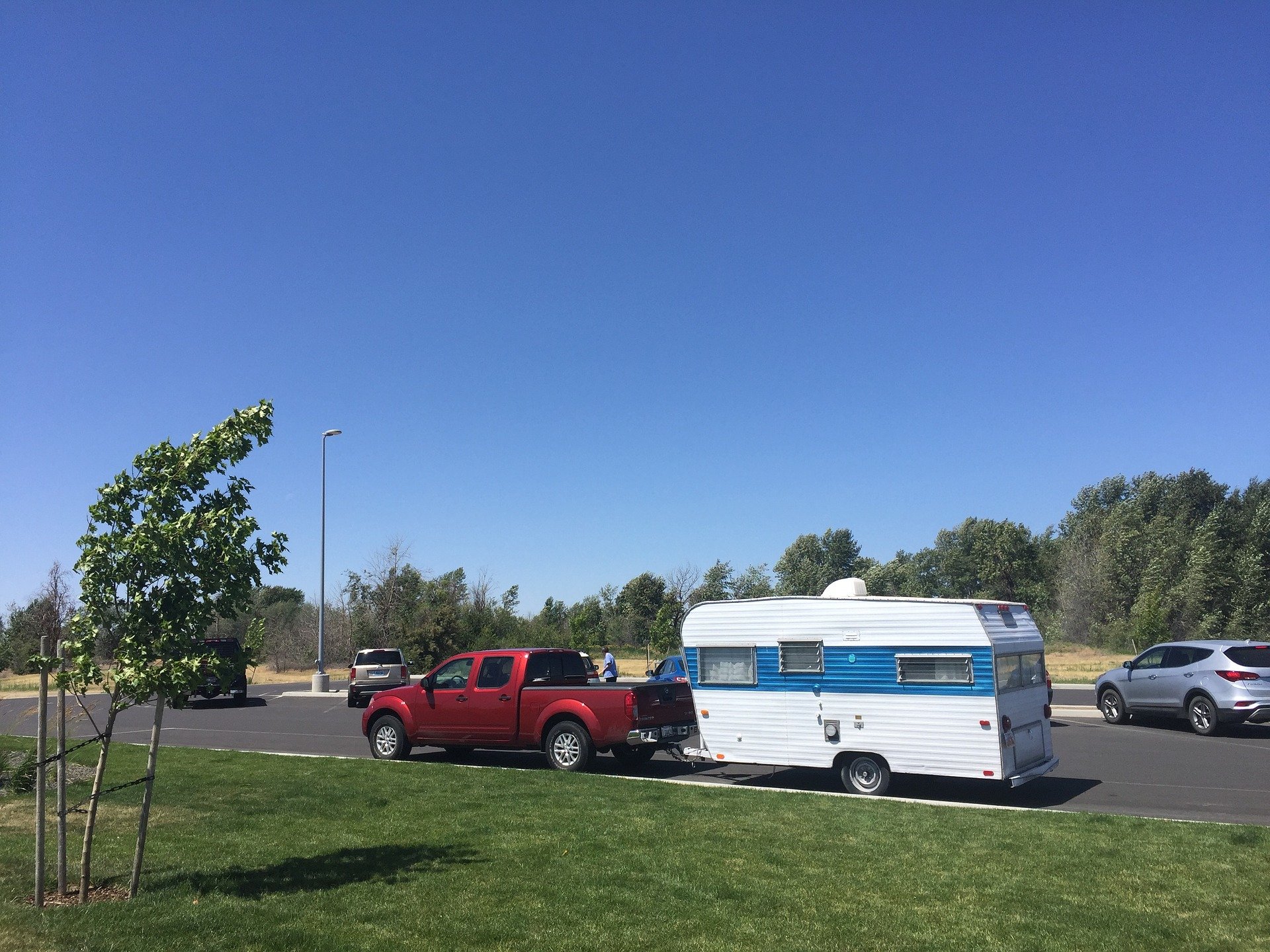 Aside from the fact that you'll be able to release a great load of endorphins, a.k.a. "happy hormones," knowing that you've helped struggling veterans get back on their feet, you'll also get to enjoy the following rewards when you donate your camper trailer to charity:
You can claim a maximum tax deduction.
The amount will depend on the fair market value or the final selling price of your vehicle at auction, based on IRS rules.
You get to skip the hassle of selling your own vehicle yourself.
That means you don't have to look for interested buyers, put up "For Sale" signs, worry about making necessary improvements, and handle a lot of paperwork.
You get to free up space in your garage.
You can now enjoy that empty space and use it for something you actually want or need.
You get to eliminate additional expenses.
No need to pay the insurance and maintenance cost of a camper you barely even use.
You get rid of an unwanted vehicle in the most convenient
The process is as easy as ABC, and pickup is absolutely FREE!
Make a Difference in Vets' Lives
What are you waiting for? Donate your camper trailer to charity and make a difference in our veterans' lives by calling 877-594-5822 today!