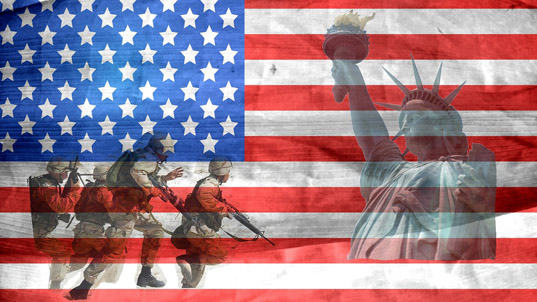 Heroes on the Water Summary
---
Heroes on the Water is a 501c3 nonprofit and all vehicle donations are 100% tax deductible. The Heroes on the Water Tax ID # is 54-2143612.
OUR MISSION
To help warriors relax, rehabilitate and reintegrate through kayak fishing and the outdoors.
HOW WE HELP
Since being founded in 2007, Heroes on the Water has been organizing no-expense kayak fishing trips for active-duty military and veterans of the U.S. armed forces and their families. Heroes can reflect in solitude or connect in groups as they learn kayaking and kayak fishing basics.
Recurring activities give heroes and their families camaraderie and a lifelong social network with like-minded people. Plus, no experience or equipment is needed, and kayak fishing is adaptive to those with disabilities.
Heroes on the water operates in the United States, the UK and Australia.
OUR IMPACT
Heroes on the Water was a participant in a study conducted by Troy University. It was an 18-month study focused on alternative forms of therapy for individuals who were faced with traumatic experiences. The impact is significant:
OUR PROGRAM AT A GLANCE
38,554
Warriors & Family Members Served
56%
Reduction in overall stress
62%
Reduction in hyper vigilance
63%
Reduction in avoidance behavior
Brandon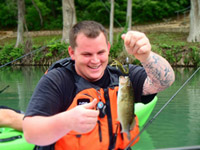 "Heroes On the Water BAMC Program has helped me through every problem and anything I go through, on and off the water. I can turn to the people I fish with for help when I need it. Every week I have something to do, to look forward to….and it's the stuff I love most! Going out and being on the water where I know that nobody can touch me, a safe zone, with Brothers who understand and have gone through the same stuff I have. HOWBAMC has given me something I thought I lost when I left my unit….Brothers!"
Josh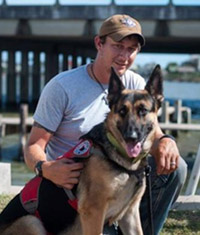 "I had never been in a kayak and didn't know anything about them. After only two outings with HOW, I've found the camaraderie and knowledge is amazing and second to none. From the basics of how to get in the kayak to the advanced breathing and paddling techniques, everyone has something to share. Heroes on the Water gives Veterans a simple way to get back to nature, regardless of the injury. There's no pressure to do anything but relax and enjoy nature. HOW gives us happy and positive events to look forward to and plan."
WHY THE NEED
Traumatic injuries now outnumber deaths as a result of modern medical advances
Global War on Terror warriors serve an average of 45 months in combat compared to 15 months/Vietnam War and 7 months/WW2
300,000+ warriors have Post Traumatic Stress Disorder (PTSD); 320,000+ have Traumatic Brain Injury (TBI); 31,902 have visible wounds, according to a 2009 Rand Study
---