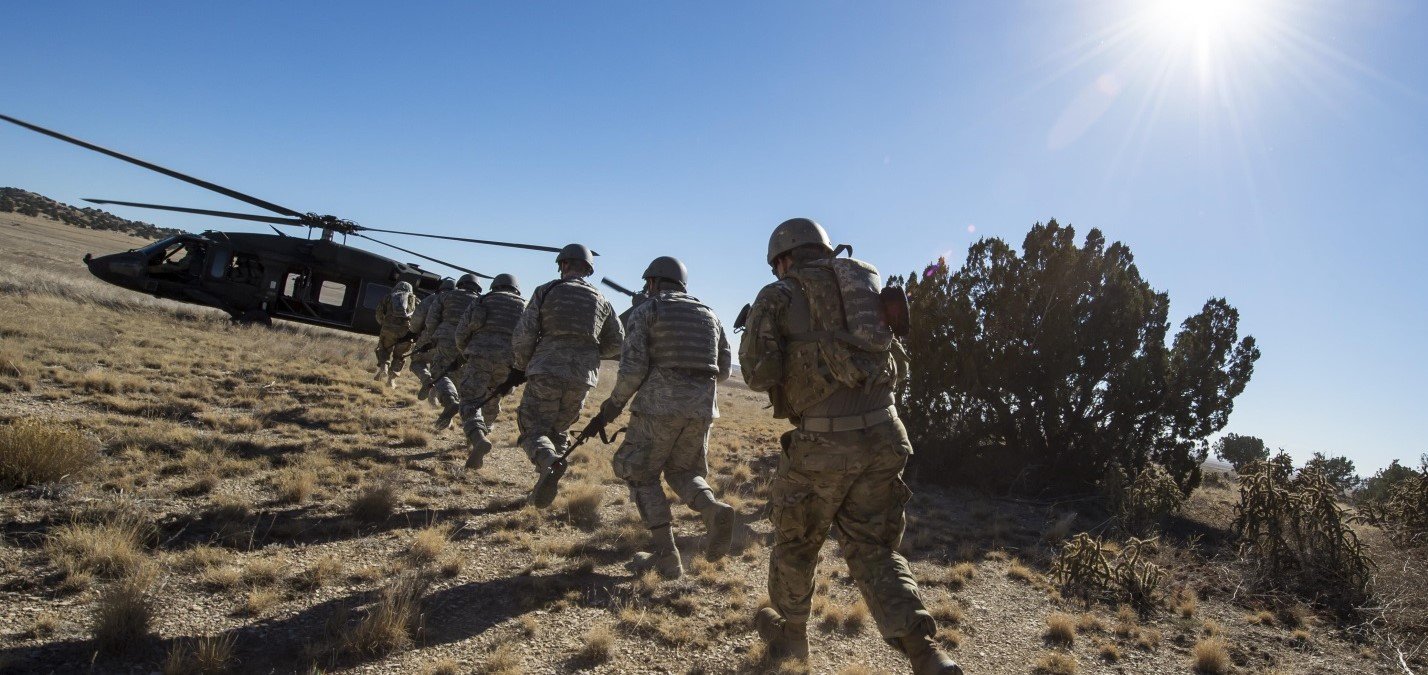 Expressing gratitude to our retired troops through our Fort Carson, Colorado car donations program is a genuine and effective way of showing your appreciation for the invaluable service they've done for our nation.
Following their discharge or retirement from the service, many of our veterans have been unable to find a job that can support their needs and the needs of their loved ones. Many of them have also been unable to secure their benefit claims, leaving them impoverished. Just to survive, some of them are forced to beg for food and money from passersby on our streets and sidewalks. Some have no homes to go to anymore and are forced to sleep anywhere they could lay their heads on.
As citizens of the United States of America, we have to do something to help our retired troops. These are our nation's heroes, the ones who fought for us to uphold our rights and protect our security.
The Best Way to Help Our Veterans
Now is the best time to inspire our unsung heroes and uplift their living conditions. You'll be able to do that by donating your old and unwanted vehicle to us at Veteran Car Donations. We are an organization that has been working for more than 20 years now in generating funds to support the veteran-centered programs of our reputable nonprofit organization partners. These programs deliver vital services to our poor veterans and their families, including:
Mortgage-free and specially adapted homes for the homeless and the severely injured;
Free physical and mental health care;
Grief counseling and general psychosocial support for the grieving families of fallen soldiers;
Scholarship and tutoring programs for those who lack education;
Career workshops and job training and mentoring programs to boost their employment potential;
Transitioning assistance for the recently discharged servicemen and women;
Public awareness programs on our veterans' needs;
Orientation programs for the veterans and their families on the range of benefits that they are qualified to avail themselves of.
If you think the welfare of those who sacrificed everything they had for our country matters, call us at 877-594-5822 and participate in our Fort Carson, Colorado car donations today!
Why Donating Old Vehicles Makes Sense
There are a number of great reasons why donating your old vehicle to our Fort Carson, Colorado car donation programs makes sense. Your donation will not only impact the lives of our veterans since you'll also get to enjoy the fruits of your charitable deed. These rewards include:
Top tax deduction to substantially reduce your taxable income
Free and fast towing service
Avoid the costs associated with selling and advertising vehicles
Avoid the loss of privacy and possible security risk in selling vehicles
Stop paying for vehicle registration and insurance
Stop wasting money on costly vehicle repairs and maintenance
Best of all: Sense of accomplishment for serving as an instrument to transform the lives of our nation's heroes
Our Quick and Easy Car Donation Process
If you're now seriously considering donating your old car to our Fort Carson, Colorado car donations program, you're on your way to experiencing the fastest, easiest, and most convenient way of getting an unwanted clunker out of your property.
We want to give you the best giving experience you could possibly have, that's why we purposely made our donation process as quick and simple as possible. In just three simple steps, you can uplift the lives of the veterans in the area:
Tell us that you're donating a vehicle to us at Veteran Car Donations and give us your personal contact information as well as a few details about the vehicle you're donating – its year, make, model, mileage, VIN and a general comment about its running condition (whether running or non-running).
Step 2. Schedule your vehicle's free and speedy pickup.
Tell us when, what time, and where you'd wish for us to pick up your vehicle. We'd coordinate with a licensed towing company in your area to get the job done. You don't have to pay for towing and you don't even have to be present on the day of pickup. Just tell us where we could find your title and keys inside the vehicle. The towing company will give you a tow receipt, a document that releases you from all liability on the vehicle you just donated from that point forward. You can now de-register that vehicle, dispose of its license plates properly, and cancel its insurance coverage. That receipt also allows you to take the minimum tax deduction without further paperwork.
Step 3. Get your tax-deductible receipt
Since we work with certified 501(c)3 nonprofits, your donation would qualify you for obtaining maximum tax deductions. Within 30 days after we sell your car at auction, you will receive your 100-percent tax-deductible sales receipt, indicating your donated vehicle's final selling price. This will serve as the basis of your tax deduction claim when you file your itemized federal tax return for the next tax season.
The Types of Vehicles You Can Donate
You can donate nearly all types of vehicles in our Fort Carson, Colorado car donations program—from cars to trucks to special vehicles like RV, snowmobiles and farm equipment. We'd gladly accept them all. We even accept boats, golf carts, jet skis, ATVs and non-commercial airplanes. We also welcome multiple donations.
It doesn't matter if your car is in running condition or not, or if it has missing and non-functional parts. In most cases, we accept those vehicles as well. The only vehicles we cannot accept are those that have been abandoned or stolen simply because they don't have a title, which is a requirement for selling vehicles. In case you've misplaced or lost your vehicle title, you can always talk to us and we'll be glad to help you get a replacement title quickly.
Support Our Veterans Now!
Are you ready to donate a vehicle for the benefit of our heroes? If so, then contact us at 877-594-5822 and join our Fort Carson, Colorado car donations program. Support our poor veterans now!