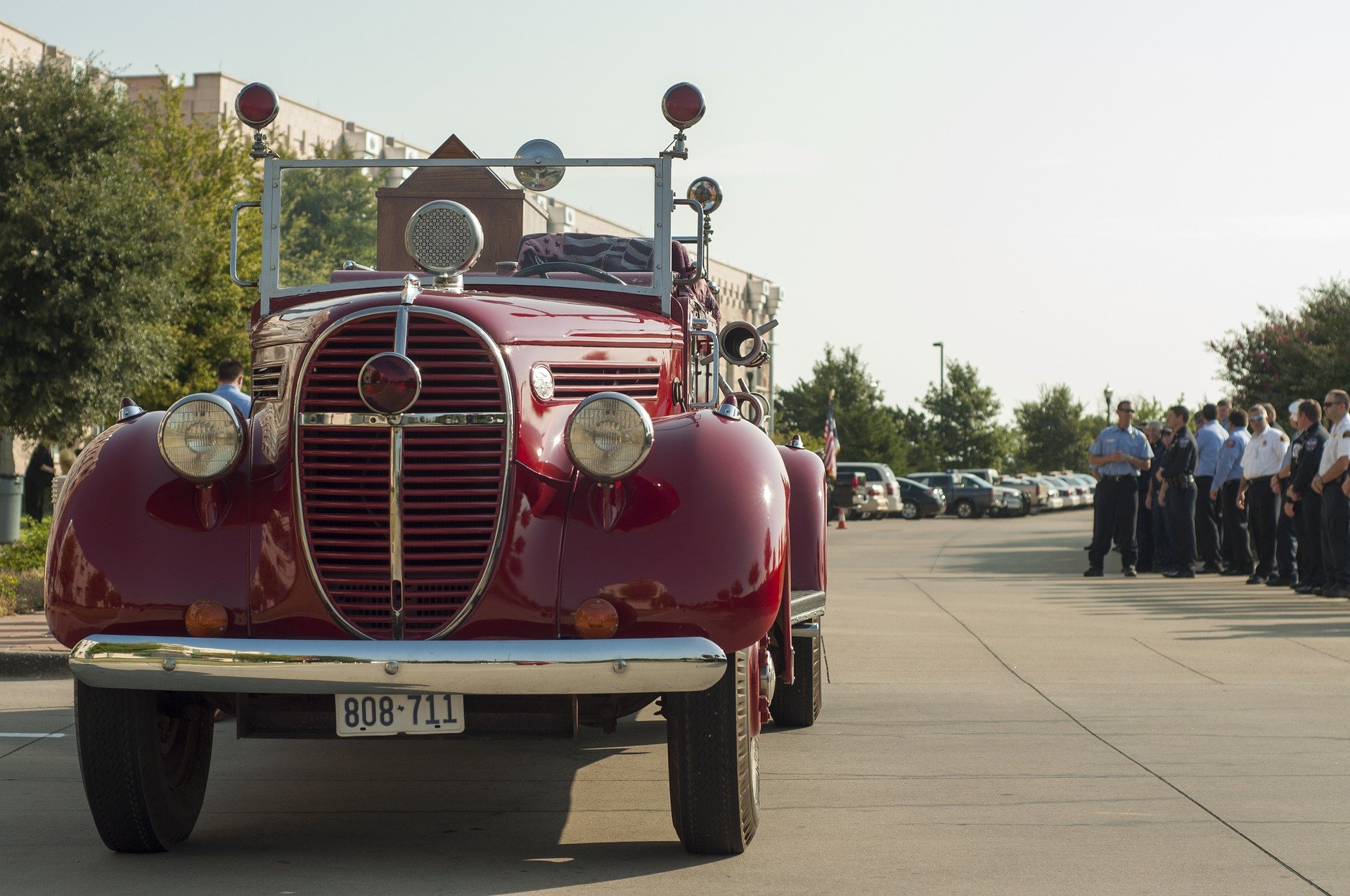 Do you want to give back to our heroic men and women by donating your car to our Pembroke Pines, Florida car donations program? Donating an old or unneeded vehicle means so much more than just providing more room for your driveway. Giving it away to Veteran Car Donations can help many of our former troops in Pembroke Pines, Florida.
Many of us are aware that the support given by the U.S. government to our retired military personnel is not enough to sustain even their basic needs. With the country having over 20.4 million veterans, it's no wonder why our government is unable to give many of them the full assistance they deserve. If there's one way you can do to help, working with us is probably the best option.
Veteran Car Donations transforms donated automobiles, new or old, into fund-generating instruments that aid our underprivileged former troops and their families. Because we team up with several reputable military nonprofits, we make it possible for them to receive scholarship programs, job or skills training, adapted housing, and grief counseling.
With your Pembroke Pines, Florida car donations, you're not only helping our veterans; you're also doing yourself a big favor. Why's that? By donating to us, you get the opportunity to receive sizeable tax deductions!
Why Work with Veteran Car Donations?
In planning to donate your car in Pembroke Pines, Florida, you might as well choose a donation program that offers not just quality service but one that provides plenty of benefits as well. By deciding to collaborate with Veteran Car Donations, consider yourself really lucky. For sure, your Pembroke Pines, Florida car donations will give you lots of reasons to smile.
Expect the following perks when you get to donate an old or no-longer-used car to us:
Get rid of an unwanted automobile at no cost
Go through a quick and convenient donation process
A huge tax deduction
Money saved with no more car insurance and maintenance cost to pay
No need to advertise a car sale and look for prospective buyers
No need to worry about giving personal details
Extra space for your garage or driveway
A sense of fulfillment knowing that you're making a difference in the lives of our veterans with your Pembroke Pines, Florida car donations
Experience a Stress-free Donation Process with Us
Another reason to enjoy working with Veteran Car Donations is that you won't be stressing yourself over our donation process. How's that even possible? We pretty much take care of everything, including the processing and delivery of your donation's receipt and tax-deductible sales receipt, as well as the free towing of your Pembroke Pines, Florida car donations.
To give you an overview, here's a quick guide-through as to how our donation process works:
You contact us. Once you're ready to make a donation, call us or simply fill out our online donation form. You'll be providing us details about your vehicle, after which we'll agree on a date and time to have it towed away.
Our hired tow truck hauls your car away. At the time of pickup, we won't really require your presence. If you have an important meeting to attend to, feel free to do so! Just make sure to leave the car keys and title inside the vehicle. Also, please remove all your personal belongings inside the car. Before we take your car, we will issue you your donation receipt. This will enable you to cancel your car registration and insurance payment.
We generate funds from the car you donated to our Pembroke Pines, Florida car donations program by having it auctioned off. Proceeds will go to our partner nonprofits that aim to give our vets and their families a better future.
You receive from us by mail your 100 percent tax-deductible sales receipt, indicating your donated vehicle's sales price. This will serve as the basis of your tax deduction claim when you file your itemized income tax return.
For more queries, feel free to check out our FAQs page or call us at 877-594-5822.
Types of Vehicles for Our Pembroke Pines, Florida Car Donations Program
Do you have a car that no longer runs well? Planning to get rid of an old motorhome that the family doesn't seem to use anymore? How about handing them over to our Veteran Car Donations?
We take almost all kinds of vehicles for our Pembroke Pines, Florida car donations program, regardless of their age or condition. We even accept those that are no longer in running condition. So if you got a non-functioning truck or van in your garage, don't hesitate to give it to us!
Veteran Car Donations also accepts motorcycle donations, as well as aircraft and watercraft! For your information, these are the other types of vehicles we usually take:
Watercraft: boats, jet skis, yachts
Aircraft: private planes, helicopters
RVs: pop-up trailers, campers, folding and tent trailers
Specialty vehicles: riding lawnmowers, snowmobiles, motorized wheelchairs
Motorcycles: dirt bikes, choppers, touring bikes
If you still happen to be unsure about your vehicle's qualification for our Pembroke Pines, Florida car donations program, just give us a ring. There's a good chance that we'll still take whatever you're offering to donate.
Be a Hero to Our Veterans in Pembroke Pines, Florida
Are you ready to make a meaningful difference today? Help our retired servicemen and women today by donating your vehicle to our Pembroke Pines, Florida car donations program. Contact us at 877-594-5822.