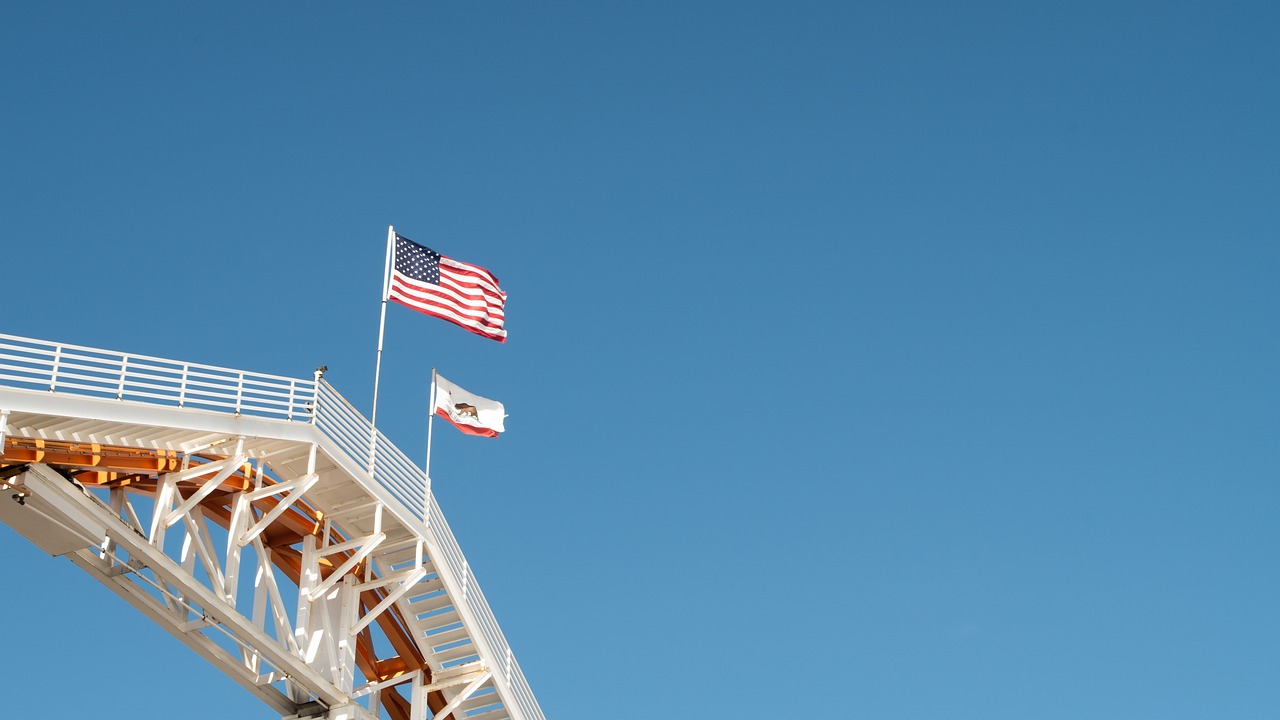 Photo by StockSnap under Pixabay License
Transform Lives of Our Suffering Vets Using Your Old Car
Did you know that your run-down commuter car can be used as a powerful tool to transform the lives of the struggling veterans in your city? Simply hand it over to us at Veteran Car Donations through our San Bernardino, California car donations program and you'll put smiles on their faces — and yours, too!
 
How Your Donation Will Benefit Our Former Troops
Life after separation from the military is never easy. Many of our former servicemen and servicewomen are finding it hard to transition to civilian life because they're burdened with service-connected disabilities, injuries, illnesses, and mental health disorders. They're unable to find decent and stable jobs. Due to lack of support, they wallow in poverty, forcing some of them to live on the streets as homeless people.
That is why we at Veteran Car Donations are here. Together with our military and veteran nonprofit partners, we're on a mission to provide our nation's heroes with decent lives that they fully deserve.
When you participate in our San Bernardino, CA car donations program, we'll put your vehicle up for auction. Once it is sold, we'll distribute the proceeds to our charity partners. In turn, these IRS-certified 501(c)3 nonprofit organizations will use the money to provide needy veterans and their families in your city with a host of benefits, such as:
Various forms of assistance for veterans confined in hospitals;
Housing for those who are homeless;
Employment opportunities for veterans and their spouses as well;
Financial and other forms of aid for destitute, low-income, and homeless veterans;
Therapeutic activities to help rehabilitate disabled veterans;
Peer support for ailing veterans, their families, and caregivers;
Nature-based psychotherapy, team building, and family dynamics development programs for veterans and their families; and
Sponsorship of events that encourage companies and organizations to give back to the veteran community.
 
You'll Also Benefit from Teaming Up with Us
We want to spoil you with benefits so that when you look back, you'll have nothing but the best memories of the time when you took part in our San Bernardino, CA car donations program.
Here are the perks you'll get to enjoy in exchange for donating your unwanted car:
Get a maximized tax deduction.
Since Veteran Car Donations is in partnership with IRS-certified 501(c)3 nonprofit organizations, you are automatically entitled to receive the highest possible amount of tax deduction once your vehicle is auctioned off.
Towing is free and at your own convenience.
You don't have to worry about how you're going to bring your non-running vehicle to our warehouse. Just tell us where it is located and we'll have a team pick it up — free of charge. You also have the benefit of picking a schedule for the towing of your vehicle at your own convenience. And you don't even need to be around for it!
Skip the hassles and costs of selling.
It's not easy to find a buyer for a second-hand automobile, especially one that's already damaged. Not only do you need to run ads and make negotiations, but you might also find yourself spending huge bucks to make your car sellable by having it repaired and refurbished.
Every car owner knows how financially burdensome it is to keep a vehicle. When you simply donate your clunker to us, you'll save loads of money since you no longer have to pay for your vehicle's repairs, maintenance, registration, and insurance.
 
How to Make a San Bernardino, CA Car Donation
We believe that our donors deserve nothing but the highest quality of service. That's why we've made our donation process as simple and straightforward as possible. It will only take you just a few minutes to make your San Bernardino, CA car donation.
Here's a quick guide to our three-step donation process:
Talk to us.
Fill out our online donation form or give us a call at our toll-free hotline 877-594-5822. Give us specific details about the car you're donating, including its year, mileage, make, and model. Let us know the time, date, and place you prefer for its pickup.
We tow your vehicle.
We'll assign a local towing company affiliated with us to send one of their tow trucks to your place to haul your car away on the scheduled date. We'll issue you a towing receipt. You can also use this receipt to cancel your car's DMV registration and insurance coverage.
You receive your tax-deductible receipt.
We'll promptly have your car auctioned off. Within 30 days following its sale, we'll send you your 100-percent tax-deductible sales receipt via mail or email. You will need this receipt to claim your tax deduction when you file your itemized federal tax return in the next tax season.
There you have it! For more information, check out our FAQs page. If you have questions, talk to us at 877-594-5822 or send us a message here.
 
The Types of Vehicles We Accept
You can donate almost any type of vehicle to Veteran Car Donations. We accept even vehicles that need a lot of work.
Here's a list of the different types of vehicles we welcome in our San Bernardino, CA car donations program:
Cars: sedans, compact cars, hybrids, sports cars, coupes, luxury cars, convertibles
SUVs: compact, mid-size, full-size, crossover versions
Vans: cargo vans, passenger vans, family vans, minivans
RVs: toy haulers, folding and tent trailers, campers, hybrid trailers, travel trailers, motorhomes
Trucks: mobile cranes, garbage trucks, refrigerator trucks, tank trucks, box trucks, dump trucks, extended cabs
Fleet vehicles: limousines, buses, minivans, vans, taxis, ambulances
Motorcycles: scooters, mopeds, sports bikes, dirt bikes, off-road bikes, cruisers, choppers, touring bikes
ATVs: three-wheelers, four-wheelers
Specialty vehicles: motorized wheelchairs, snowmobiles, riding lawnmowers, ATVs, golf carts
Work vehicles: tractors, landscaping vehicles, farm equipment, construction vehicles
Water vessels: cruise ships, tugboats, sailboats, speedboats, fishing boats, motorboats, yachts, pontoon boats, catamarans
Aircraft: gliders, non-commercial planes, helicopters
 
Give Back to Our Heroes Today!
That beater languishing in your garage may look useless to you now. However, to the homeless and hungry veterans in San Bernardino, it could be a life-changing tool. Don't miss the opportunity to give back to our heroes. Take part in our San Bernardino, CA car donations program by calling us at 877-594-5822 or filling out our online donation form now!