Donate Boat to Veterans – Free Boat Removal
Do you have old boats that you don't need any more and are just occupying a large space in your carport or backyard? Consider donating that boat to Veteran Car Donations. In doing so, you will not only solve your problem of how to dispose of your unwanted boat quickly and easily. You will also be contributing to a worthy cause that will immensely help our struggling veterans. At the same time, while getting free boat removal, you will gain benefits from your charitable act, including a top tax deduction.
Your boat donation will help a lot in improving the living conditions of our veterans who need special care and attention. They are our former soldiers who suffered service-related physical disabilities and mental problems while fighting for us in some foreign battlefields where they had been deployed to neutralize threats to our nation's security.
With our government unable to provide benefits to all our veterans because of their sheer number and insufficient government resources, we are called upon to do our share in providing much-needed assistance to our veterans.
We at Veteran Car Donations have partnered with our nation's most trusted non-profit military and veteran organizations that provide essential services to our underprivileged veterans. The services include job training, housing and medical care, grief counseling, and educational scholarships. By giving away your old boat to us, you will not only benefit from free boat removal but you will also enable us to provide services to our veterans and their families nationwide.
Donate Your Boat To Support Veterans
How great it would be to help those people who risked their lives for our country and our people. Our retired troops unselfishly gave their service to protect our country and secure our rights. Thus, they truly deserve any form of assistance we can give them to ease the burden they now face.
Many of our brave servicemen and women suffered a lot during their overseas deployment. Some lost their limbs and other body parts as a result of injuries they suffered on the battlefield. Some were stricken with mental disorders such as post-traumatic stress disorder, traumatic brain injury, and depression.
When they were discharged from the service following their return home, many of them face even greater challenges. They include those who have been unable to find employment to provide for their needs and those of their families. Many of our veterans are facing despair and can only hope for assistance from kind-hearted fellow Americans.
The most unfortunate thing is that the government cannot fully assist them. Although some assistance is provided to some of our veterans, it is not enough to get our veterans going as they transition back to civilian life.
That is the reason why Veteran Car Donations is here. With your boat or car donations, we are able to provide hope for a better tomorrow for our veterans and their families.
Donate Your Boat Now!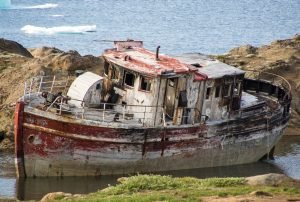 We at Veteran Car Donations understand the pressing needs of our veterans and their families. Therefore, we are seeking more funds through car donations so that we can provide them more assistance.
We offer free boat removal as part of the donation process we have for the benefit of our veterans. Call us or fill out our online donation form so you can begin your boat donation process. We guarantee that the funds that we will generate from your boat or car donations will be utilized for what they are intended for. Call us at 877-594-5822 and avail yourself of our free boat removal services!