July 17, 2022
They're Easy to Do — Here's How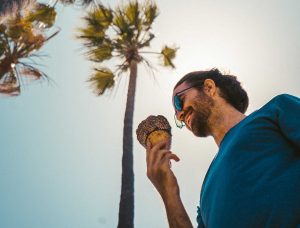 We scream, you scream, we all scream for ice cream! July 17th is the perfect time to scream our loudest. Why? It's National Ice Cream Day!
Ever since it was introduced to the country sometime in the 17th century, ice cream has become a classic favorite for Americans of all ages. Not only does it satisfy our sweet tooth and keep us cool when the weather gets hot, but ice cream also comes in hundreds of different delicious flavors! Plus, the frozen treat can be paired with other desserts that are just as tasty. We'd be lying if we say that ice cream doesn't deserve a holiday dedicated to celebrating it!
This year, why don't you celebrate National Ice Cream Day like never before? Instead of indulging yourself with a pint of your favorite Ben & Jerry's ice cream flavor, how about whipping out your own ice cream? Better yet, make yourself and your family a platter of ice cream sandwiches. They'll surely be glad you did!
If you think making ice cream sandwiches can be a pain, think again. It's actually pretty simple. Here are all the ingredients you need:
2 cups chocolate chips
2 cups all-purpose flour
2 eggs
1 cup granulated sugar
1 cup mini chocolate chips
1 cup (2 sticks) of unsalted butter
1 teaspoon vanilla
1 teaspoon baking soda
½ cup unsweetened cocoa
½ gallon (8 cups) home-style vanilla ice cream
¼ teaspoon salt
Directions
Preheat the oven to 350°F. Line two (18×13-inch) baking sheets with foil and spray generously with non-stick cooking spray. Set aside.
In a big microwavable bowl, melt the butter and chocolate chips. Stir every 30 seconds until smooth and melted. Allow it to cool slightly.
Whisk in the sugar, then put the eggs and vanilla until well mixed.
In a medium bowl, whisk together the cocoa, flour, salt, and baking soda. Add to the chocolate mixture. Keep stirring until thick and smooth.
Divide the dough in half. Press each half into the bottom of the baking sheets. Make sure that the dough is thin and completely covers the bottom of the pan.
Bake for 10 minutes, rotating the sheets halfway through. Then, leave the baking sheets on a wire rack to cool for 15 minutes. Store them in a freezer for another 15 minutes.
In an electric mixer, beat the ice cream on low speed with the paddle attachment until smooth. Stir in the chocolate chips.
After the cookie sheets have frozen for 15 minutes, remove and spread one cookie completely and evenly with the ice cream. Lift the other cookie with the sides of the foil. Flip it over onto the ice cream layer of the other cookie sheet and gently press down.
Remove the foil from the cookie that is now the top layer. Tent the cookie sheet using another piece of foil. Return to the freezer for at least two hours.
Now, it's time to cut the ice cream sandwiches. Lift them from the cookie sheet with the foil and leave them on a flat surface. Use a sharp knife to cut them into rectangles measuring about 2.25×4-inches in size. There should be 21 ice cream sandwiches all in all.
Serve immediately or wrap each sandwich and return to the freezer until you're ready to serve. Happy eating!
Want to Gladden the Hearts of Hurting Vets in Your Area?
We bet your friends and family will enjoy your delicious ice cream creation. You'll surely put smiles on their faces.
Speaking of which, did you know that the old car just gathering dust in your garage can help make the struggling veterans in your area smile from ear to ear? You can make that happen by donating that vehicle to us at Veteran Car Donations. We'll use your donation to uplift the lives of those former service members.
Our team will sell your donated automobile through an auction and use the proceeds to support the life improvement programs of our reputable, veteran-focused charity partners. Like us, these IRS-approved 501(c)(3) nonprofit organizations are dedicated to helping impoverished and homeless veterans, those who are unable to find decent jobs, and those suffering from disabilities and serious illnesses, including mental health conditions.
Our charity partners provide their beneficiaries with housing assistance, job and livelihood opportunities, free health care and medical treatment, psychotherapy services, financial aid, family support, educational scholarships, and many other essential services.
To reward you for your generous contribution, we'll promptly mail to you the 100% tax-deductible sales receipt of your auto after it has been auctioned off. This receipt will entitle you to claim the maximum tax deduction in the next tax season.
We'll also haul your car away for free at a date and place of your choice. There's no place in the United States where we can't reach you since we operate throughout the country.
On top of the material rewards you'll get, your vehicle donation will give you that exquisite feeling of satisfaction, knowing that you'll be helping transform the lives of our nation's suffering heroes.
We accept nearly all types of vehicles, including those that are no longer in good shape. Head over to this page to learn what else you can contribute aside from cars.
For inquiries, feel free to give us a call anytime through our toll-free hotline at 877-594-5822. Visit our FAQs page to learn more about our quick and easy donation process and other important details.
Help Uplift Their Lives Today!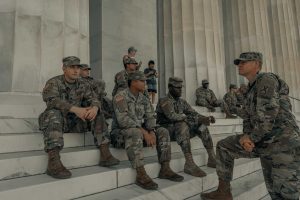 A simple vehicle donation can go a long way in improving the living conditions of the needy vets in your community. Call Veteran Car Donations at 877-594-5822 or fill out our secure online donation form now!