December 17, 2018
10 Tips to Manage Holiday Stress: Beat the Holiday Blues!
Although the holiday season is supposed to be a time of joy, it can also be pretty stressful. With all the Christmas party planning, last-minute shopping, endless traffic jams, and other holiday chores and activities we need to do, it's not surprising that the jolly month of December can leave many of us feeling drained and grouchy. It gets even worse with the cruel weather, oftentimes blamed for the depression in some people.
But then again, we don't want you to end up like the Grinch. So, here are 10 tips to manage holiday stress:
Don't beat yourself up.
Whether you're decorating your home, organizing the party in your office or cooking for the family, it's not your responsibility to finish everything on your own. If you think your task is too much to handle, don't hesitate to seek help from others. Instead of hurrying up to get things done, slow down and take a break.
Accept change.
As much as most of us don't like it, holiday traditions change as we age. For instance, if it's your first time to be away from your loved ones, free yourself from loneliness by finding other fun ways to connect with them.
Plan ahead.
Doing your holiday chores at the last minute is a recipe for disaster. Rather than setting yourself on panic mode with half-finished tasks, list them down and stick to doing one task after another.
Don't be a 'yes' person.
You don't have to please everyone all the time, especially when you know that you have a lot on your plate. If a colleague or friend asks you for a favor that's not easy for you to do, learn to say "no." Trust us, they will understand.
Take time for yourself.
Of all the amazing people in your life, it's yourself you really need to prioritize. Do whatever fills your soul. Go on a road trip, surround yourself with nature, get a relaxing massage or simply dine at your favorite restaurant.
Reach out to others.
Winter weather can leave you lonely and gloomy, especially if you've just moved to a new neighborhood. It would be a good time to meet new friends by attending community or social events.
Stick to a budget.
Buying gifts for friends and family can be fun. That is until you see the horrifying price tags. Set a budget plan for presents and extra Christmas essentials. This way, you wouldn't experience a financial crisis during the most wonderful time of the year.
Get enough sleep.
Sometimes, all we need is an adequate amount of sleep to get back to our productive selves. Don't stay up late just to finish wrapping your presents or waiting for online deals. They can always wait for another day.
Skip the big parties.
Just because you held the biggest party last year doesn't mean that you have to do it all over again. It's okay to trade all the extravagant events for warm cozy nights with your family.
Seek professional help.
If the emotional baggage of the season is too much for you to carry, don't be afraid to visit a mental health professional or a dear friend and ask for help.
Give Needy Vets an Opportunity to Enjoy Christmas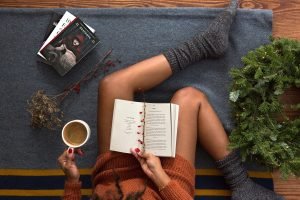 Helping others can also be a great way to reduce stress, especially after seeing their faces light up with hopeful eyes and broad smiles. Make this year's holiday season a memorable one for our retired troops by making a car donation for their benefit. By doing so, you'll ease the burdens that many of them carry. These are our veterans who are suffering from service-connected disabilities, physical and mental health issues, lack of jobs, and homelessness due to lack of support and poverty.
We will auction off your donated vehicle and use the proceeds to support our charity partners in providing them with mortgage-free and specially adapted homes, free physical and mental health care services, job opportunities, education scholarships, and many other benefits.
Teaming up with Veteran Car Donations is surely one of the best decisions you can make this holiday season. Aside from providing vital support to our nation's struggling heroes, your car donation will also give you several reasons to celebrate. They include getting rid of an unwanted vehicle for free, avoiding paperwork, and getting rewarded with a handsome tax deduction just in time for the upcoming tax-filing season.
Once you're ready to donate, just contact us. We'll send a tow truck over to your place, most likely within 24 to 48 hours following your call. After getting hold of your automobile, we'll sell it and transfer the proceeds to our military nonprofit partners that cater to our veterans and active-duty troops.
As for your tax receipt, you'll receive it in your mailbox a few weeks after we sold your donation. That's it!
For more information, read our FAQs page. If you have questions, give us a call at our toll-free hotline 877-594-5822 or send us a message online.
You can donate to Veteran Car Donations by either calling us or filling out our online donation form. We accept vehicle donations wherever you are in the United States since we have car donation programs in all 50 states.
Spread the Joy of the Season to Our Nation's Heroes
To make this holiday season a most memorable one for you and our veterans, why not support our life-changing charitable cause? Call Veteran Car Donations at 877-594-5822 and spread the joy of the season to our veterans with your car donation!