March 7, 2020
Women's History Month: 11 Women Who Made History in America
March is Women's History Month, a time for us to recognize and honor the influential women who left indelible marks in our country's history. It's the perfect occasion to learn more about their lives and contributions to society.
Here are 11 remarkable women who made history in America.
Clara Barton
Barton is best known as the founding mother and first president of the American Red Cross. Prior to that, she served as a teacher and an independent nurse during the Civil War. During her stay in Europe, Barton worked with the International Red Cross, a relief organization that soon became the inspiration for the establishment of the American Red Cross Society.
Harriet Tubman
One of the bravest women in American history, Tubman gained fame for her role as the "conductor" of the Underground Railroad. She was able to save hundreds of slaves by leading them through a secret network of safe houses.
Sally Ride
Ride was the first female American to travel to outer space. She was also the youngest American astronaut who had been to space, having done so at the age of 32 in June 1983.
Rosa Parks
Parks played a pivotal role during the Civil Rights Movement. Because of her defiance, she earned the nicknames "The Mother of the Freedom Movement" and "The First Lady of the Civil Rights."
Amelia Earhart
Aside from being the first female aviator to fly solo across the Atlantic Ocean, Earhart had a huge part in forming The Ninety-Nines, an organization exclusive for female pilots. Her disappearance over the central Pacific Ocean near Howland Island, along with navigator Fred Noonan, in 1937 still remains a mystery to this day.
Sandra Day O'Connor
O'Connor was the first female justice of the Supreme Court, where she served from 1981 until 2006. Before she was appointed by President Reagan, she was a judge and an elected official in Arizona. O'Connor was once named as one of the most powerful women in the world.
Louisa May Alcott
A novelist, Alcott gained prominence for her work titled Little Women, which happens to be one of the most popular novels in our country. Her love for writing only began when she used it as a means to save her family from financial ruin. She eventually decided to make a living out of it.
Muriel F. Siebert
Siebert was the first woman to own a seat on the New York Stock Exchange and was the first woman to head one of the NYSE's member firms. She came to be known as the "first woman of finance." On December 28, 1967, she made history when she joined 1,365 male members of the NYSE.
Sojourner Truth
Women's rights activist and abolitionist Sojourner Truth gained nationwide attention in 1851 for her "Ain't I a Woman?" speech on racial inequalities. Born into slavery, Truth successfully escaped in 1826 along with her infant daughter.
Coretta Scott King
After the assassination of Martin Luther King Jr., his widow, Coretta, went on to continue his legacy. She established the Martin Luther King Jr. Center for Nonviolent Social Change. She would later on lobby for her late husband's birthday to be observed as a federal holiday.
Maya Angelou
Best known for her autobiographies, All God's Children Need Traveling Shoes and I Know Why the Caged Bird Sings, Angelou was a celebrated poet, singer, and civil rights activist. She later became the first African-American female director in Hollywood.
One of the most meaningful ways to observe Women's History Month is by giving back to the thousands of women who have courageously risked their lives for us. When you donate a vehicle to Veteran Car Donations, you'll get to help fund refutable nonprofit organizations that cater to our nation's suffering veterans, both men and women.
We will convert your old vehicle into a powerful instrument that can transform the lives of our nation's struggling heroes. After we sell it at an auction, we'll distribute the proceeds to our nonprofit partners. These IRS-certified 501(c)3 nonprofit organizations use the funds they get from us to help cover the costs of their operations. Their programs provide their beneficiaries with financial assistance, free medical treatment, employment opportunities, family support, and other life-changing benefits.
In exchange for your generous contribution, we'll reward you with certain perks that you'll surely enjoy. To name a few, you'll receive a maximum tax deduction and free towing service.
You can donate any type of vehicle regardless of its age or condition. You can also make your donation wherever you're located since we have vehicle donation programs in all 50 states.
You'll have no trouble donating to us since we have a simple, fast, and highly convenient donation process where you won't have to do any paperwork.
For more information about our vehicle donation program, just visit our FAQs page. Should you have any concerns you'd like us to address, feel free to call us at 877-594-5822 or leave us a message online.
Start Transforming Lives Today!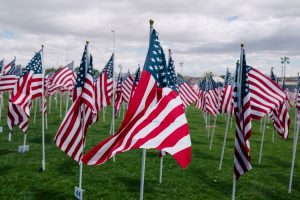 Let's work together to help our heroes experience the good life they fully deserve. A simple car donation from you can make all the difference for them. Get in touch with us at 877-594-5822 or fill out our online donation form to make your donation now!