July 4, 2021
Enjoy the Fourth of July Holiday!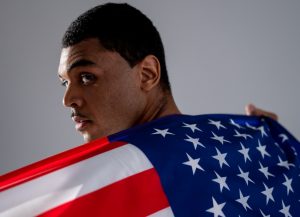 Fireworks, barbecues, and American flags are everywhere. When you see these things, you know what day it is — It's our Independence Day!
The Fourth of July isn't just about lighting fireworks and grilling burgers in our backyards. There are many other activities we can do to celebrate our Independence Day. They don't even have to be costly.
Also, just because we might still be having a few restrictions for this year's Independence Day as a result of the still ongoing COVID-19 pandemic, this doesn't mean that we have to postpone our plans.
If you live in a state that has already eased most of the restrictions on large gatherings, then you can freely celebrate the federal holiday. If not, you can always throw an intimate party at home with your family and feast on your favorite all-American treats.
Regardless of your state rules and regulations, we at Veteran Car Donations are certain that our suggested ways of celebrating the Fourth of July won't violate any of them. We're also certain that you'll enjoy them, especially since they're not your usual 4th of July shenanigans.
With that in mind, here are the 12 non-traditional ways of celebrating Independence Day:
Visit a national or state park near you. Enjoy the scenery and fresh air, take pictures, and look for bald eagles.
Mix your own red, white, and blue cocktails. If you have kids, serve them with mocktails instead. They won't notice any difference!
Tie-dye your own red, white, and blue t-shirt. Why buy a brand-new shirt when you can recycle an old white shirt and tie-dye it with our nation's colors? It's time to unleash your creativity!
Donate your time and energy. Help your fellow Americans who are struggling with homelessness or extreme poverty by volunteering in a soup kitchen, food bank, or any outreach program in your community.
Go to a local cemetery to honor our fallen soldiers. Place flowers or flaglets on their graves if you can.
Have your kids turn their wagon into a patriotic float. Who says you can't have your own float at home?
Sing along to patriotic songs. Better yet, have a sing-along with your family or closest friends.
Ask your kids to write a poem about America. They can also make a list of things they love about America. Perhaps, they can write what freedom means for them.
Look at the different versions of our flag online. Did you know that our national flag had many other designs before the one we have now was made? You'll be fascinated with what you'll see.
Listen to different versions of "The Star-Spangled Banner." YouTube has the resources you're looking for.
Organize a bike parade in your neighborhood. Let everyone wave their flags loud and proud.
Set up an outdoor cinema. Relax with your loved ones by watching a patriotic, family-friendly film or two outdoors. Don't forget the snacks!
Our Veterans Deserve a Fulfilling Life — You Can Help Make That Happen Today!
You can meaningfully celebrate our Independence Day by thanking those brave men and women who placed their lives on the line to keep our nation free and safe. If it weren't for them, we might not be enjoying the life that we have today.
This time, it's our turn to make their lives better. If you have an old automobile that you don't use anymore, feel free to donate it to us here at Veteran Car Donations. Doing so will help ensure a better future for the struggling veterans in your community.
We'll have your vehicle auctioned off, with the proceeds going directly to our veteran-focused nonprofit partners. Like us, these IRS-certified 501(c)(3) nonprofit organizations are also committed to improving the living conditions of our veterans. The money will help them render more services to more deserving vets. These services include providing them and their families with free access to free quality health care, counseling and psychotherapy services, job opportunities, housing assistance, financial aid, scholarships, and family support.
As our way of showing our gratitude for your gift, we'll mail you your 100% tax-deductible sales receipt. This will entitle you to receive the maximum tax deduction based on your vehicle's selling price or value.
We'll also haul your vehicle away without charging you a single dollar.
However, the best reward you'll get is the priceless feeling of satisfaction, knowing that your act of charity will help uplift the lives of our neglected and suffering heroes.
We take almost all types of vehicles, including those that are barely running and with damaged parts. As long as the car you're donating is not stolen or abandoned, we wouldn't have a problem accepting it.
There's also no problem as far as your location is concerned. We can collect your donation wherever you are located in the country since our vehicle donation program covers the entire United States.
For more information regarding our donation program, you may visit our FAQs page. If you have any questions or concerns, feel free to reach us anytime at 877-594-5822. You may also contact us here.
Show Our Heroes How Much You Value Their Service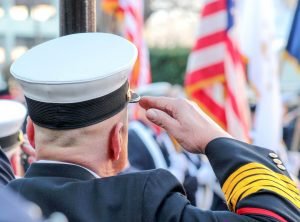 A simple vehicle donation can leave a lasting impact on the lives of our nation's hurting heroes. The celebration of our nation's Independence Day is a fitting occasion to make such a donation. Call Veteran Car Donations at 877-594-5822 or fill out our online donation form now!