December 24, 2018
Merry Christmas!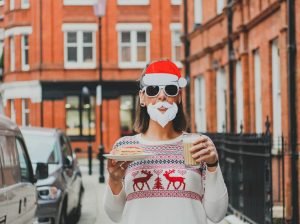 Not many people will disagree that Christmas is the most anticipated event of the year. As the countdown continues for the Great Day on December 25, we'll be seeing more and more brightly decorated homes in our neighborhood, Nativity scenes in churches and other places to honor the birth of Christ, carolers spreading the Yuletide cheer, and excited kids raring to open their presents under the Christmas tree.
Celebrated by hundreds of millions of people around the world, Christmas is a time for us to bond with our loved ones. It's also an opportune time to play Good Samaritans and extend our helping hands to people who need extra cheer this holiday season. Everyone deserves a jolly Christmas after all, don't you agree?
Impress Your Friends and Kin with These Yuletide Tidbits
Here are 14 fun facts about the Yuletide season and the many traditions that surround it. Make sure you use them in parties to impress your relatives and friends!
While it's common knowledge that good old St. Nick is Santa Claus, did you know that before 1931, Santa was depicted as "a tall gaunt man" and "a spooky-looking elf"?
The name Christmas came from the Old English phrase "Cristes maesse," which means Christ's mass.
Remember when you used to leave cookies and milk for Santa as a kid? Well, this tradition started way back in the Great Depression, when parents taught their children the importance of showing gratitude by sharing their blessings. As a way to thank Santa, they would leave snacks beside their Christmas trees.
Centuries ago, sharing ghost stories was a Christmas tradition.
If you think "Jingle Bells" is the most recorded holiday song to date, think again. The correct answer is "Silent Night," a tune that has more than 733 different copyrighted versions.
As for the world's best-selling single, "White Christmas" tops the record, having sold over 100 million copies.
The first carols took place in Europe and for a far more different intent. Carols were supposedly meant to worship pagan gods until such time when Christian armies invaded and converted them into Christmas songs.
The tradition of candy canes started in Germany back in 1670. To hush little kids attending long church hours, the choirmaster would give them candy canes.
Do you want to throw away your used natural Christmas tree the resourceful way? Feed them to zoo animals then! There are many zoos who'd happily accept tree donations.
In Peru, they have a village where locals would spend Christmas engaging in fistfights with people they hold grudges with. It would be their way of settling their differences and opening another year with a fresh start.
The Christmas wreath actually represents Jesus, with the holly signifying his crown of thorns and the red berries as drops of his blood.
Many historians believe that December 25 isn't really the birthday of Christ, as there was no mention of it in the Bible. Instead, they theorized that he was born sometime in September, between 6 BC and 30 AD.
The world's tallest Christmas tree can be found in Sri Lanka. Standing at 72.1 meters, the artificial tree is said to symbolize unity.
The idea of hanging gifts on trees originated from the Druids, who believed that trees bring blessings in life.
Unique Ways to Spend Christmas
Tired of performing the same old traditional Christmas celebrations? Here are some suggestions you might like to do on Christmas Day:
Invite a homeless person over for a meal.
Beautify your home with DIY holiday decorations.
Attend a Christmas concert.
Volunteer in your community.
Send out anonymous Christmas cards or gifts to service people.
Donate to the less fortunate.
Hand out baked goodies in your workplace.
Visit the elderly in nursing homes.
Reach out to a friend you haven't seen for a long time.
Make amends with anyone you have issues with.
Offer to help your neighbors.
Smile at a stranger.
Give out free hugs.
Touch the Lives of Our Veterans this Christmas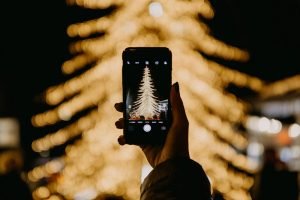 A perfect way to celebrate Christmas is by doing acts of kindness and generosity to the needy people around us. One of the simplest deeds you can do is to donate an unwanted vehicle to us at Veteran Car Donations. In doing so, you'll be creating radiant smiles on the faces of the many impoverished veterans in your community.
Any type of vehicle you donate to us has the potential to transform the lives of these veterans who are burdened with service-connected disabilities, physical and mental health issues, lack of jobs, and homelessness due to extreme poverty.
Your donation will serve not just as your Christmas gift to them but also as a token of your gratitude and appreciation for their invaluable service to our nation. After all, these are our former troops who once fought for us to defend our freedoms and protect our security, enduring enormous sacrifices and risking their lives in the process.
We will sell your donated vehicle via auction and use the proceeds to support our nonprofit partners in providing them with mortgage-free and specially adapted homes, free physical and mental health care services, job opportunities, education scholarships, and other benefits.
We offer a donation process that's quick and convenient. We'll handle the processing of all required documents and tow your vehicle at no cost to you.
Your charitable contribution will also entitle you to claim the highest possible tax write-off come the tax-filing season since your donation is 100% tax-deductible!
For more information on our car donation program, check out our FAQs page. For inquiries, you can call our toll-free 24/7 hotline 877-594-5822 or send us a message online.
You can donate to Veteran Car Donations by either calling us or filling out our online donation form. We accept vehicle donations wherever you are in the United States since we have car donation programs in all 50 states.
Give Our Vets' a Christmas Miracle!
Make this Christmas a most memorable one for you and our heroes as well. Call us at 877-594-5822 and give our veterans a Christmas miracle with your car donation!