May 15, 2019
20 Facts about the U.S. Military that Will Leave You Fascinated
Having been around for more than 243 years, our military is known to be one of the oldest institutions in the country. With a history this long, it's not surprising that it has amassed an abundance of amazing records, which range from interesting trivia to bizarre ones.
Are you ready to fill your brains with intriguing things about our armed forces? Here are 20 facts about the U.S. military that will leave you fascinated:
George Washington picked the colors of the Army's service uniform.
In 1779, then general George Washington chose to use the blue uniform coat and white waistcoat and breeches for his troops in the nation's War of Independence against British forces. This was in stark contrast to the red uniform of the British Army.
The U.S. military uses nearly 1 billion gallons of fuel every year.
During WWII, a U.S. soldier required just 1 gallon of fuel per day. In 2011, the requirement for a single soldier rose to 22 gallons per day.
There were no permanent roles for women in the military until 1948.
Before women were allowed to join the army, they served as spies and nurses and performed chores like laundry and cooking. During the American-Mexican war and the War of 1812, some female soldiers disguised themselves as men to replace their wounded husbands on the battlefield.
The U.S. Department of Defense is the country's largest employer.
Would you believe that there are more than 3 million people employed in the military? Walmart only takes the second spot with 1.3 million people working for the company.
2,700 U.S. military working dogs have been deployed to 600 war zones.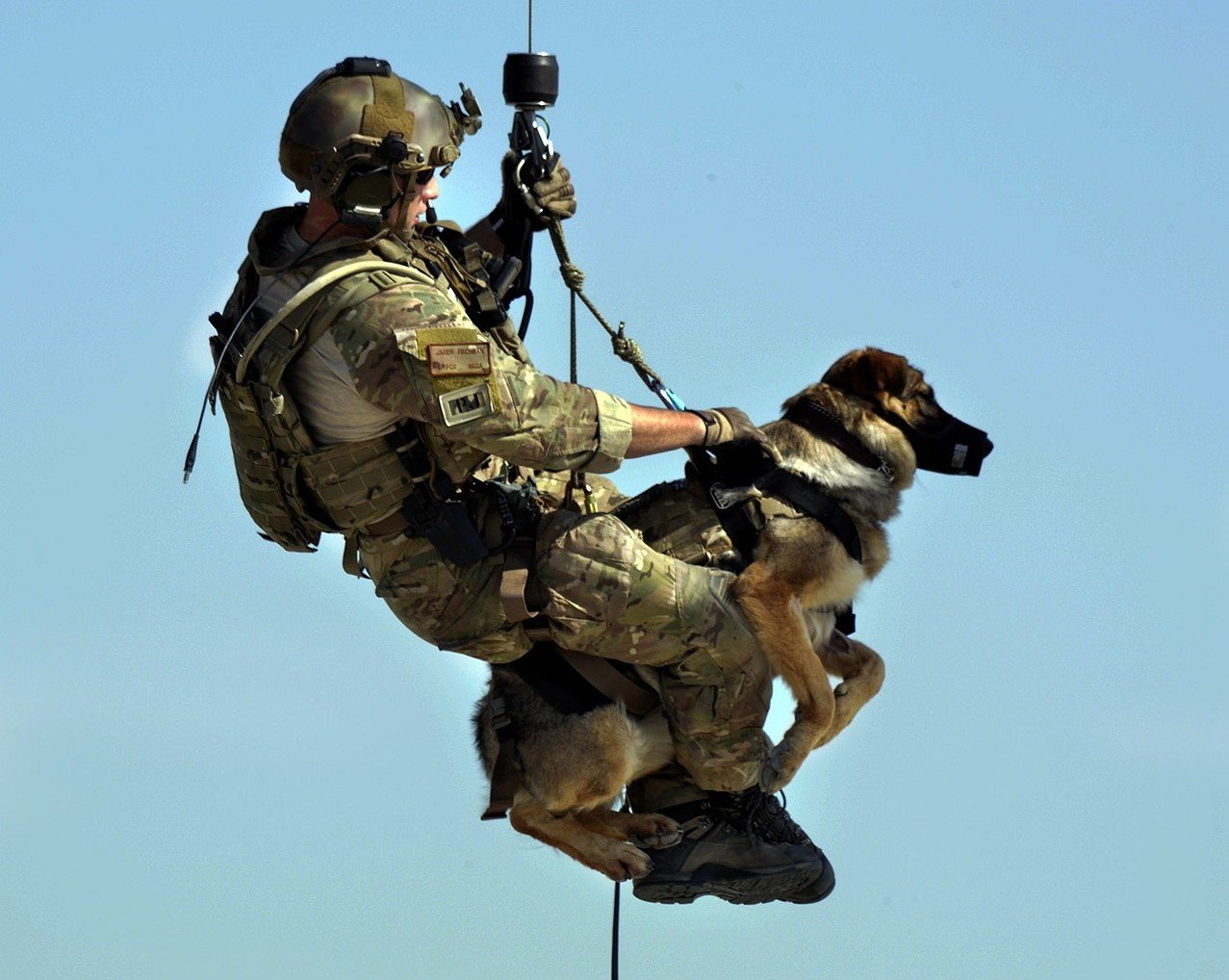 Each dog has saved anywhere from 150 to 1,800 lives. From 2005 to 2010, these service dogs again proved to be a huge asset when they were able to detect 12,500 pounds of explosives in Afghanistan and Iraq.
Ray-Bans originated from the Air Force.
Since pilots had difficulty flying their planes due to the glare from the sun, Lieutenant General John Macready requested Bausch and Lomb to come up with glasses that would block the rays from the sun. This gave birth to the Ray-Ban company.
29 of our presidents have served in the military.
A total of 29 U.S. presidents have served in the American military in some capacity, with George H. W. Bush as the last president to see combat.
The Pentagon is one of the world's biggest office buildings.
With 17.5 miles of corridors and its five-sided shape, the Department of Defense headquarters has three times the floor space of New York's Empire State Building.
The U.S. military uses different robots in various situations.
From carrying heavy equipment and battling enemies to rescuing injured people and looking for traps, these robots have been of huge help to our troops.
Camouflage uniforms were introduced during WWII.
 Prior to that, our soldiers wore only blue and khaki uniforms. With today's advanced technology, computer generated and pixelated camouflage is used, although blue uniforms are still worn in formal events.
The Month of the Military Child is made to recognize the brave children of military parents.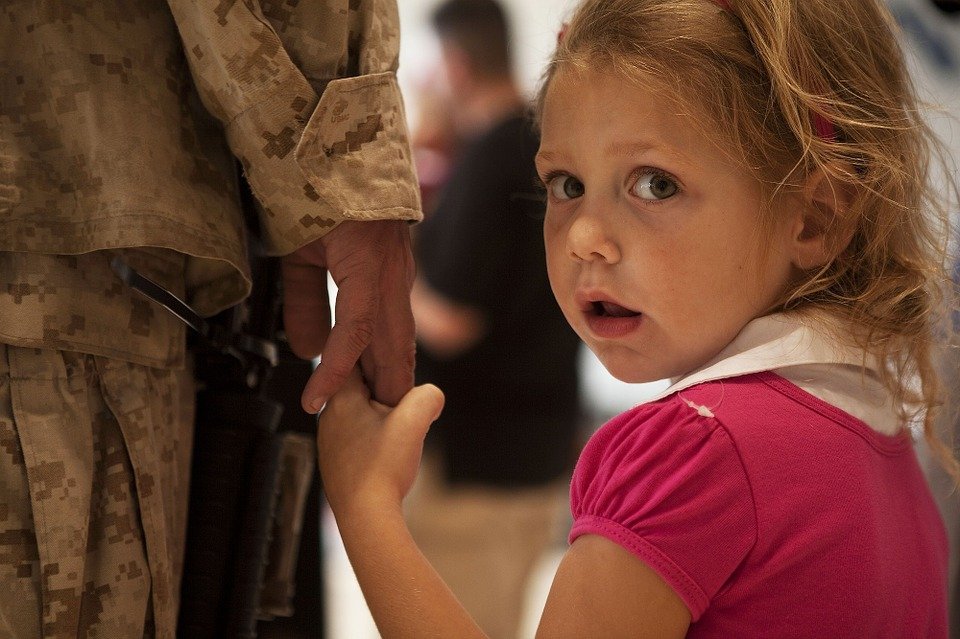 In 1986, Secretary of Defense Casper W. Weinberger felt that boys and girls from military parents deserve to be acknowledged for managing their situations, especially in terms of dealing with relocations and frequent separations from their parents.
The Air Force used to be a part of the Army.
Before becoming an individual branch in 1947, the Air Force was known as the Army Air Corps.
Over 400,000 of our fallen heroes are at Arlington National Cemetery.
Additionally, the cemetery located in Virginia is home to thousands of unidentified soldiers from World War I, World War II, and the Korean War.
The U.S. military once funded a paranormal research project.
From 1972 to 1995, psychics were recruited by the military to perform paranormal intelligence and research called Remote Viewing as part of its Stargate Project.
A program helps eligible veterans to transition to teaching careers.
Troops to Teachers is a program that assists unemployed veterans to obtain jobs in the teaching industry.
All positions in the U.S. military are now opened to women.
In 2016, the U.S. military opened all positions—including combat positions—to qualified women. Today, about 14.5% of the U.S. military is composed of females.
Since 1961, no service member has been executed.
Despite offenses that merit execution such as shameful surrender or desertion, no one in the U.S. military has met such a gruesome punishment since 1961 when U.S. Army Private John A. Bennett was hanged after being convicted of rape and attempted murder.
All male U.S. citizens and immigrants between 18 and 25 are required to register with the Selective Service.
Though the U.S. military is an all-volunteer force, members of this certain demographic sector need to sign up, otherwise they face charges that merit up to $250,000 in fines or imprisonment of up to 5 years.
Jeeps started as a vehicle for the military during WWII.
Also called "wartime limousine" or "GPs," these vehicles were manufactured for military use. Troops used it to carry their wounded comrades, deliver supplies to the frontline, or mainly for transportation.
The U.S. Air Force built a 26-foot high robot in the 1960s.
The robot, called the Beetle, was tasked to replace nuclear materials in nuclear-powered bombers and do other tasks deemed hazardous for humans. However, the military discontinued the use of the robot after it was found to be ineffective.
Help Our Disadvantaged Veterans Today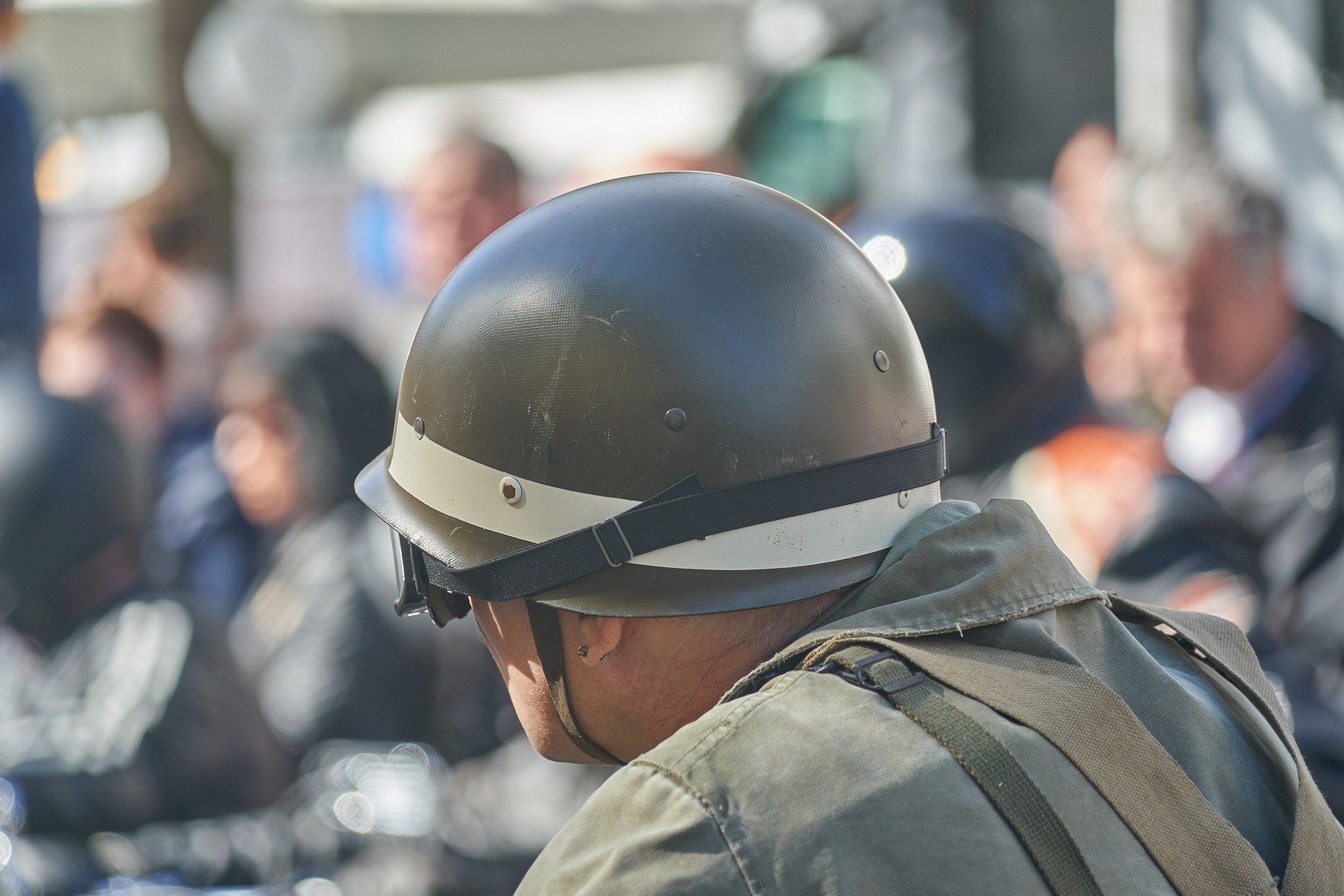 The United States Armed Forces indeed have had a colorful history as shown by the amazing facts we've noted here. Our military also stands proud for its many sterling achievements, all showing the gallantry and love for freedom of our fighting men and women.
Following their separation from the service, many of these servicemen and women are now in dire need of assistance. These are the veterans who are suffering from service-connected disabilities, mental health issues, lack of jobs, and homelessness due to poverty.
You can show your appreciation and gratitude for their invaluable service to our nation by donating a car you no longer need to us at Veteran Car Donations. We will auction off your donated vehicle and use the proceeds to support the programs of our charity partners that cater to our former troops.
These IRS-certified 501(c)(3) nonprofit organizations provide our homeless veterans and those with service-connected disabilities with mortgage-free and specially adapted homes. Those suffering from Post-Traumatic Stress Disorder and other mental issues are provided with free mental health care while those seeking jobs are given employment opportunities and job training. Other underprivileged veterans get to receive transitioning assistance, tutoring support, education scholarships, financial assistance, and many other benefits.
While your vehicle donation will directly impact the lives of our veterans, you will also benefit since your charitable contribution will entitle you to a top tax deduction after your vehicle is sold at auction.
For more information on our car donation program, check out our FAQs page. For inquiries, you can call us at 877-594-5822 or send us a message online.
You can donate to Veteran Car Donations by filling out our secure online donation form. We accept donations of nearly all types of vehicles wherever you are in the United States since we have car donation programs in all 50 states.
Pay Tribute to Our Nation's Heroes
Do you want to show your pride in the U.S. military and pay tribute to our nation's heroes? Call us at 877-594-5822 and uplift their lives with your car donation!