December 4, 2020
On December 4th, Offer Sweet Treats to Your Loved Ones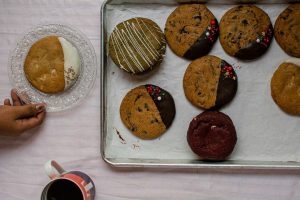 December 4th is a day for warming up our ovens as we get ready to start baking. It's National Cookie Day!
The English word "cookie" came from the Dutch word koekie, which means "little cake." Cookies have been around for a long, long time, appearing as early as the 7th century in Persia, the former name of Iran, after the use of sugar became common in the region. Following the Muslim conquest of Spain, cookies spread to Europe.
By the 14th century, the beloved pastry was being enjoyed by everyone in society; crossing social classes, breaking barriers, and uniting everyone in the love for this delectable treat.
National Cookie Day is for cookie lovers everywhere, no matter what your cookie preference is — whether you prefer hard, crunchy cookies or soft and chewy ones filled with gigantic chocolate chips inside. Take part in the celebration by baking your family and friends a batch of delicious, homemade cookies.
Here are 3 delicious cookie recipes you can try baking that your loved ones won't get enough of:
Big & Buttery Chocolate Chip Cookies
This recipe is a twist on the classic cookie inspired by a bakery in California called the Hungry Bear. It's a big, thick, and chewy cookie filled with chocolate and buttery goodness. You can substitute the chocolate chips to a darker variety and the walnuts to pecans instead if you prefer.
Jumbo Brownie Cookies
Everyone loves brownies and everyone loves cookies. Put them together and you have an irresistible pastry on your hands. What better way to make new friends and impress existing ones than with this fudgy recipe. You can leave out the espresso powder when making this, but adding this ingredient to the dough can make a noticeable difference to the taste.
Banana Chocolate Chip Cookies
These cookies are soft and chewy, having an almost cake-like texture with a mouth-watering banana flavor. If you love banana cake, you're sure to love these banana-flavored chocolate chip cookies. The secret to making these cookies great is making sure that the bananas you use are ripe enough.
Our Veterans Deserve More Than a Cookie!
Not all of our veterans can live decent and fulfilling lives after they leave the service. This is why on National Cookie Day, they deserve more than a cookie! They deserve your support after all the sacrifices they made, risking their lives to protect ours when they were still on active duty. They certainly do not deserve to live miserable lives, suffering from service-related disabilities and mental health issues, unemployment, and homelessness due to lack of support.
You can help turn their lives around by donating your old and unwanted car to us at Veteran Car Donations. We'll put your vehicle up for auction, with the proceeds going to our veteran-focused nonprofit partners. These IRS-certified 501(c)(3) nonprofit organizations use the funding that we provide them to deliver quality healthcare, counseling and psychotherapy services, job opportunities, housing assistance, financial aid, scholarships, family support, and many other benefits. to their veteran beneficiaries and their families.
You will also reap valuable rewards from your charitable contribution. You'll get to benefit from our free towing service. You'll also enjoy our quick and convenient donation process where you don't have to do any paperwork. On top of that, you'll have the privilege of receiving a maximized tax deduction in the next tax season.
However, the best reward you'll get from your donation is the experience of feeling the joy and satisfaction of giving something that can vastly improve the living conditions of our heroes' lives.
We take in nearly all vehicle types, including those that no longer seem to be roadworthy anymore.
Veteran Car Donations is also one of the few charity organizations in the country that can boast of a country-wide donation program. No matter where you are located, we'll still be able to collect your donation for the benefit of our veterans.
If you're interested to know more about us and the specifics of making a vehicle contribution to us, check out our FAQs page. For your concerns and inquiries, feel free to give us a call at 877-594-5822 or send us a message online.
Help Create a Bright Future for Our Vets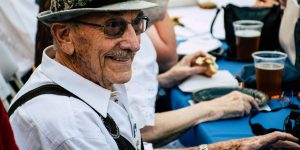 Our veterans surely do not deserve to live a life of suffering. Team up with us at Veteran Car Donations and help us create a bright future for our nation's heroes. Call us at 877-594-5822 or fill out our online donation form today!