May 11, 2022
Save Gas to Save Money!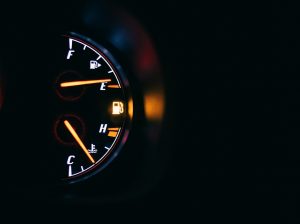 If you're a cost-conscious driver, you're must be aware that the price of gasoline is bound to rise further in the future. Those who need to commute a significant distance for work end up spending thousands of dollars in fuel costs after driving thousands of miles in a year. Despite this, you still have considerable control over the amount of money you spend on gas.
Follow These Gas-Saving Tips
Believe it or not, you can make your gas money go further than you think. If you want to stop spending staggering amounts of cash on gas for your vehicle, you'll need to ingrain positive habits into your driving routine. While these habits may seem like a pain at first, seeing the savings at the pumps will make them all worth it. To help you get started, Veteran Car Donations has rounded up these three gas-saving tips:
Drive slower.
Regardless of the type of vehicle you drive, mileage usually decreases rapidly over 50 mph. For this reason, it's best to drive under the speed limit at a consistent rate of speed. You'll be amazed at the amount of gas money you'll get to save if you drive 5 miles an hour slower than you usually do.
Follow basic defensive driving practices.
You can save a great deal of money on gas if you get rid of your aggressive driving habits. Some of the major fuel wasters include speeding, gunning the engine, jamming on the gas pedal, and screeching around corners.
In contrast, driving friendly is an excellent way to achieve top fuel savings. You can minimize the maneuver's impact on your fuel economy and cost if you follow the basic defensive driving practices you learned at driving school.
Find more efficient ways to get to your usual destinations.
Maximizing your regular routes can help you reduce your fuel consumption. Keep in mind that the shortest route to your usual destination isn't necessarily the most fuel-efficient one. Think about the places you frequently visit in your car and use Waze or Google Maps to look for the most efficient route to get to them. Plot routes that have lower traffic volumes, fewer stoplights, and better overall traffic.
Fed Up with Your Gas Guzzler?
Are you planning to replace your old gas guzzler with a more fuel-efficient vehicle? Hand it over to us at Veteran Car Donations! We'll turn it into a powerful tool that can transform the lives of the struggling veterans in your community.
We'll sell your donated vehicle through an auction and use the proceeds to support the life improvement programs for veterans of our IRS-certified 501(c)(3) nonprofit partners. These veteran nonprofits cater to former U.S. service members who are homeless, unable to find decent jobs, and suffering from service-connected disabilities, and serious illnesses, including mental health disorders.
They use the funding we give to provide deserving veterans with free comprehensive health care, psychotherapy services, financial aid, housing assistance, family support, educational scholarships, employment opportunities, and many other benefits.
You'll reap meaningful rewards in return for your contribution. Instead of driving your vehicle to our nearest facility, you'll get a free professional towing service from us. We can collect your vehicle anywhere in the country.
Your gift will also entitle you to claim a top tax deduction in the next tax season.
On top of these material rewards, you'll experience the priceless joy of knowing that you've given back to those who risked their lives to serve our nation.
Since we're willing to accept nearly all vehicle types, feel free to donate your unwanted car, truck, van, motorcycle, snowmobile, or even your grandmother's old motorized wheelchair.
Head over to our FAQs page to get to know our quick and convenient donation process and other important information you might want to know. If you have questions and concerns, feel free to call us through our 24/7 toll-free hotline at 877-594-5822 or write to us here.
Your Vehicle Donation Matters to Our Nation's Heroes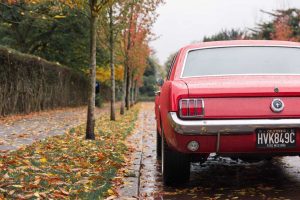 Don't hold on to a vehicle that's just gathering dust in your garage when you can use it to enable our hurting heroes to live decent and dignified lives. Donate it to Veteran Car Donations by calling 877-594-5822 or filling out our secure online donation form now!