December 12, 2020
December 12th Is All About Poinsettias!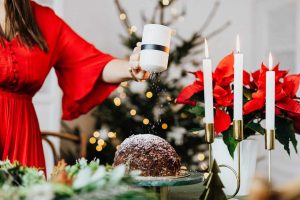 On December 12th, we celebrate a most beautiful plant whose tapering red leaves have long been associated with Christmas. It's National Poinsettia Day!
The day was created in July 2002 by the House of Representatives to honor Paul Ecke, the father of the poinsettia industry in America. Internationally known as "Mr. Poinsettia," Ecke turned the fragile outdoor plant into a hardy indoor beauty through breeding. He then established a poinsettia farming empire in Southern California. Thanks to Ecke, the poinsettia industry now contributes more than $250 million every year to our country's economy.
National Poinsettia Day also pays tribute to Joel Roberts Poinsett, an American botanist and the first U.S. Minister to Mexico who introduced poinsettias to the United States. He brought the first cuttings of the plant to his home in Charleston, South Carolina in 1825 from Mexico. Lawmakers chose December 12th as National Poinsettia Day to mark Poinsett's death on the same date.
Poinsettias are originally from Southern Mexico, where Poinsett first discovered them. There, it's called "La Flor de la Noche Buena" or Flower of the Holy Night, as it's often displayed during a religious holiday on December 12 called "Dia De La Virgen," or Day of the Virgin. Mexicans have been associating the plant with Christmas celebrations since the 17th century.
The 3 Fun Things to Do on National Poinsettia Day
Here are 3 fun ideas for you to consider doing on National Poinsettia Day:
Decorate your home with poinsettias.
Since Christmas is just days away, make sure your house is well-decorated with poinsettias. Don't just stick with decorating your Christmas tree with these plants; decorate other areas as well. One thing you can try is potting your poinsettias and using the pots to decorate your tables and porch. Just make sure you don't forget to care for them so they don't wither and die.
Make poinsettia cones.
These are relatively easy to make — even kids can do them! While poinsettia cones may be simple, they're decorations that can add extra charm to your Christmas tree. Craft paper, tape, and little plastic pots are all you need to get started!
Hang your poinsettias.
Start by cutting bracts from your poinsettia plants and then sealing the ends of their stems by dipping them in boiling water for at least 20 seconds. Afterward, put them into tiny bottles or plastic containers with water. You can then string these mini poinsettia decorations together and hang them anywhere in your house.
You Have Something More Beautiful Than Poinsettia
If you're wondering what could be more beautiful than a poinsettia, it's a golden heart that's willing to help. This Christmas season, how about reaching out to the struggling veterans and their families in your community? Many of them are facing a battle for survival as they confront such challenges as their service-connected disabilities, mental health issues, unemployment, and homelessness.
You can easily provide them relief and hope for a better future by donating your extra vehicle to us at Veteran Car Donations.
We'll put your vehicle up for auction, with the proceeds going to our veteran-focused nonprofit partners. These IRS-certified 501(c)(3) non-profit organizations use the funding that we provide them to deliver quality health care, financial aid, housing assistance, employment opportunities, family support, educational scholarships, psychotherapy services, and many other benefits.
You will also reap rewards from your charitable contribution. You'll get to benefit from our free towing service wherever you're making your donation since we operate in all 50 states. You'll also enjoy our quick and convenient donation process where you don't have to do any paperwork. On top of that, you'll have the privilege of receiving a maximized tax deduction in the next tax season.
The best reward you'll get, however, is the experience of feeling the joy and satisfaction of contributing to the improvement of the living conditions of our nation's heroes.
We take in nearly all vehicle types, including those that no longer seem to be roadworthy anymore.
If you have any questions or concerns, feel free to call us at 877-594-5822 or you may contact us here. Check out our FAQs page for more information on our donation program.
Give Our Heroes a Gift That Can Transform Their Lives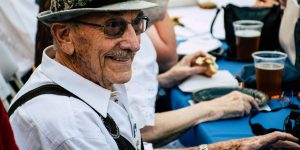 Celebrate National Poinsettia Day on December 12th by showing the needy veterans in your area that they are not forgotten. Give them a gift this Christmas that can transform their lives by donating a vehicle to Veteran Car Donations. Call us at 877-594-5822 or fill out our online donation form now!