October 24, 2020
This October 24th, Do Something Special Meant to Impact Lives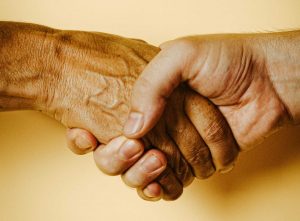 You might not think much of the actions and decisions you do every day. However, these actions and decisions may have repercussions that can affect the people around you either positively or negatively. Examples: A friendly smile you gave to a stranger might be the only ray of sunshine that they'd received for a long time. An encouraging word you gave to a troubled co-worker could spark hope that would stop them from resigning.
National Make a Difference Day is the annual celebration of the power of our actions. The unofficial holiday is celebrated on the fourth Saturday in October. This year, it falls on October 24th.
Since its creation in 1992 by USA Weekend magazine, millions of people across America have been inspired and encouraged to act in ways that make a difference in the lives of the people around them. To celebrate National Make a Difference Day, some volunteer their services at local charities while others help clean their communities.
Our world is so interconnected that there's a good chance that any good thing you do will cause ripples that will affect a lot of people. Don't sit by the sidelines. Get up and do your part in making a difference to change lives for the better!
What You Can Do to Make a Difference
Since it's National Make a Difference Day on October 24th, it wouldn't seem right if you simply go about your usual routines. Make the day a special one and do something that can make an impact on someone's life or your community. Remember that even the smallest pebble can make huge ripples on the water.
Take a look at these three meaningful suggestions on what you can do on National Make a Difference Day:
Teach a friend or family member a skill you're good at.
Are you proficient in drawing or programming? Do you have good writing skills? Pass it forward! Offer to teach your skills to a friend or family member for free. If they get to acquire the skills you taught them, they can help teach those same skills to other people.
Say kind words to others who did something positive.
On your social media pages, instead of simply clicking the "like" button, comment something nice to encouraging videos, pictures, or words posted by your friends and others. Your heartfelt comments will surely be well appreciated by the persons who made the posts, leaving smiles on their faces and encouraging them to write more inspiring messages on social media.
Donate to a charity.
Donate to a charity of your choice. Donate cash, clothes, groceries, a car that's just rusting in your driveway, and other valuable things you no longer need. Those things might not be worth much to you, but they can look like treasures to the charity's beneficiaries, giving them reasons to hope for a better tomorrow.
Make a Difference in the Lives of Struggling Veterans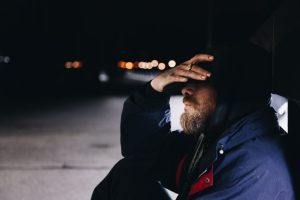 Celebrate National Make a Difference Day this October 24th by impacting the lives of former members of our armed forces who are facing hard times. They include the veterans living in your community who are burdened with service-connected disabilities, mental health woes, lack of employment opportunities, and homelessness.
If you have a vehicle that you're not using anymore or was passed on to you by a deceased relative, you can use this to extend life-changing assistance to those disadvantaged veterans. All you have to do is to hand that vehicle over to us at Veteran Car Donations. We'll put your vehicle up for auction, with the proceeds going to our veteran-focused nonprofit partners.
These IRS-certified 501(c)(3) nonprofits will use the funding that we provide them to sustain their delivery of financial assistance, free medical treatment, employment opportunities, housing assistance, family support, and other essential services to their veteran beneficiaries and their families.
Donating to us is quick and easy. We won't hassle you with unnecessary steps or complicated paperwork. All you have to do is contact us.
You won't go home empty-handed after making your donation. You'll receive precious rewards such as the free and fast towing of your unwanted vehicle wherever you had it parked or stored anywhere in the country.
Your charitable contribution will also entitle you to receive a maximized tax deduction in the next tax season.
Perhaps more importantly, your act of charity will give you a feeling of intense satisfaction, knowing that you'll be helping uplift the lives of the heroes residing in your area.
To learn more about our quick and easy donation process, check out our FAQs page. If you have any questions or concerns, call us at 877-594-5822 or send us a message here.
Help Support Our Suffering Heroes Today
When you make a vehicle donation to us to celebrate National Make a Difference Day on October 24th, we will make sure that your gift will do exactly that in the lives of the suffering heroes and their families in your community. Call Veteran Car Donations at 877-594-5822 or fill out our online donation form now!