December 15, 2020
December 15th a Historic Day for all Americans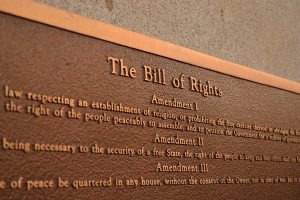 December 15, 1791, marked a milestone in American history. This was the day when the United States Congress established the very foundation of the personal freedoms and rights we now enjoy with the ratification of the first 10 amendments to our Constitution.
The amendments were contained in a document that was called the Bill of Rights. The amendments protect the most fundamental rights enjoyed by all Americans such as freedom of religion, freedom of speech, freedom of the press, the right to protest, and the guarantee of equal protection under the law. Other amendments include the right to bear arms, and protection against unreasonable searches and seizures, among others.
However, it wasn't until 150 years later when our nation started observing Bill of Rights Day. In 1941, about a month before the 150th anniversary of the Bill of Rights, President Franklin Roosevelt issued a proclamation designating the 15th of December as Bill of Rights Day. In his message, he called the document "the great American charter of personal liberty and human dignity."
The 3 Meaningful Ways of Celebrating Bill of Rights Day
The day encourages Americans to take time to appreciate the significance of the document and to be always mindful of their rights and freedoms.
You can observe this momentous event in several meaningful ways. Here are 3 of them:
Spread awareness about the importance of the Bill of Rights.
Even though the Bill of Rights is something that all Americans should know by heart, not everyone does. Spread awareness about the importance of the Bill of Rights by posting relevant messages on social media. It's an easy and convenient way to reach a wide audience, especially the youth.
Visit the National Archives Museum in Washington, D.C
If you live in Washington, DC, or somewhere nearby, you may want to take a trip to the National Archives Museum. There you can see the original Bill of Rights document on display alongside other historical documents such as the Declaration of Independence and the Constitution of the United States.
Take time to read and understand the document.
Okay, so you know what the Bill of Rights is all about, but do you fully understand its content? On Bill of Rights Day, set aside an hour or two to read the document as well as in-depth articles explaining all the 10 amendments and their ramifications.
Help Transform the Lives of Our Struggling Vets
We continue to enjoy our personal freedoms and rights as guaranteed in the Bill of Rights, thanks to the sacrifices and gallantry shown by our veterans. They were the ones who defended our liberties and protected our nation's security by vanquishing forces that sought to defeat us.
Sadly, however, many of our heroes are now living miserable lives. They are burdened by their service-related disabilities and illnesses, including mental health issues. As a result, they are unable to find decent and stable jobs. Some have fallen deep into poverty and have become homeless, begging for alms on our streets.
We at Veteran Car Donations would like to invite you to join us in our mission to provide better living conditions to our nation's neglected heroes.
A car donation from you will go a long way in giving them the assistance they badly need. We'll sell your donated vehicle through an auction and use the proceeds to support the vital programs and services being provided by our charity partners to their veteran beneficiaries.
These IRS-approved 501(c)3 nonprofit organizations provide deserving veterans and their families with quality health care, financial aid, housing assistance, employment opportunities, family support, educational scholarships, psychotherapy services, and many other benefits.
You will also benefit from your vehicle donation. This will entitle you to receive the maximum tax deduction in the next tax season based on your vehicle's selling price. You'll also benefit from our free pickup and towing service. We can provide you this service wherever you're located in the country. 
However, the best reward you'll get is the priceless feeling of satisfaction, knowing that your act of charity will help uplift the lives of our suffering heroes.
For more details about our vehicle donation program, including tax deductions and our donation process, visit our FAQs page. Call us at 877-594-5822 or send us a message here should you have any questions or concerns that you'd like us to address. If you're uncertain about your vehicle's eligibility for our program, check out this page to learn what we usually accept.
Touch the Hearts of Our Heroes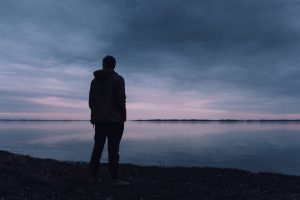 Celebrate Bill of Rights Day on December 15th by doing a charitable deed for the benefit of our disadvantaged veterans. This will serve as a fitting holiday gift for the struggling veterans in your community. Donate to Veteran Car Donations by calling 877-594-5822 or filling out our online donation form now!