March 21, 2022
Implement Resolutions Within the Context of Work!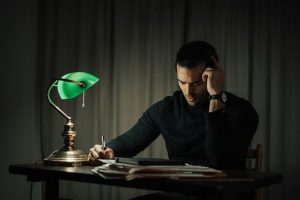 Are you on course to fulfilling the New Year's resolutions you made days before you hang your 2022 calendar? Or have you given up on them?
New Year's resolutions are easy to make but hard to accomplish for a lot of people. However, many of us still set them in the undying hopes of becoming better versions of ourselves.
If you're one of the determined ones who managed to follow through with the personal resolutions you set last year, you're probably fitter and healthier today than you were before.
Now that you've learned how to implement your resolutions at a personal level, perhaps you're looking to improve your life within the context of work.
The Best New Year's Work Resolutions You Can Make This Year
If you need ideas for work-related New Year's resolutions, you've come to the right place. To help you get started, Veteran Car Donations shares a few suggestions to inspire you.
Learn one IT-related skill.
It's never too late to learn something new whether it's navigating the functions in Outlook or the latest version of Microsoft Word. However, if you want to develop in-demand skills that can make you a more valued employee, you might want to have some basic knowledge of coding languages such as HTML and C++. Consider taking beginner classes online.
Read at least 3 books that can make you think.
Even if you're not much of a reader, you might want to challenge yourself to read books that can help you push your career forward. It doesn't matter if you choose to read a biography, historical fiction, narrative nonfiction, or business book. As long as you read books that were written to inspire or make their readers think, that will surely broaden your mind. Try to read at least one book every four months.
Schedule an unplugged weekend each month.
If technology rules your life, you're not alone. However, if you find yourself constantly checking your email or browsing through social media in the middle of the night, you might want to get in the habit of unplugging every now and then. Besides helping you get a much-needed mental break, it also reduces your risk of burning out on the job. You'll thank yourself for planning at least one unplugged weekend every month.
You Can Do Something for the Struggling Veterans in Your Area
If one of your New Year's resolutions has something to do with helping others through acts of charity, you can easily tick off that resolution by simply donating any type of vehicle to us at Veteran Car Donations. We'll use your gift to improve the lives of the disadvantaged and neglected veterans in your area. They are the former members of our military who are living miserable lives due to homelessness, chronic unemployment, disabilities, and illnesses, including mental health disorders.
Once you turn over your vehicle to us, we'll have it auctioned off, with the proceeds going to our veteran-focused IRS-approved 501(c)(3) nonprofit partners. They use the funding we give to provide struggling veterans and their families with financial assistance, employment opportunities, free health care and psychotherapy services, family support, housing aid, scholarships, opportunities for employment, and many other benefits.
Your charitable contribution will give you the privilege to enjoy our fast and free professional towing service anywhere in the country. Your charitable contribution will also entitle you to claim the maximum tax deduction in the next tax-filing season. Best of all, you'll experience a deep sense of fulfillment and satisfaction knowing that your donation will be used to uplift the lives of the brave men and women who served our country.
We accept nearly all vehicle types even if they're not in their best working condition.
For more information regarding our donation program, including our quick and easy donation process, check out our FAQs page. Call us anytime through our 24/7 toll-free hotline at 877-594-5822 or leave us a message here if you have any questions or concerns you would like us to address.
Give Our Heroes New Hope for a Better Year!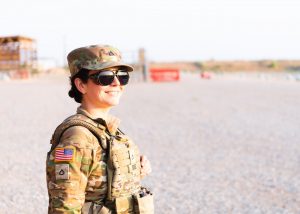 Are you ready to do something wonderful for those who risked their lives for the sake of our nation? Your car donation can give our heroes the best chance to uplift their lives. Make their dreams come true this year. Call Veteran Car Donations at 877-594-5822 or fill out our secure online donation form now!