August 15, 2019
National Relaxation Day!
Is stress taking over your life? From the never-ending demands at work to parental responsibilities, important calendar dates, and financial worries, it can be a tough challenge to step back and disconnect our minds from the constant pressure. However, if you think that you don't have time for a break, you're terribly mistaken.
Take a Breather on August 15
On August 15 – National Relaxation Day, the overachievers and hyperactive types of this generation are given a day not to accomplish anything and not feel guilty about it. Recognized on social media and various media organizations and charities, the National Relaxation Day is a gentle reminder that each of us deserves to take a break from our hectic schedules so that we can take care of ourselves. Besides, science confirms that relaxing is a necessity, not a luxury.
What are the 3 Proven Ways to Relax and Recharge?
You might be surprised to find out that no matter how packed your schedule might be, it's still possible for you to incorporate relaxation into your daily life. Veteran Car Donations shares the 3 proven ways to relax and recharge. Check this out:
Take little walks.
Are you constantly spending time in front of your screens? If so, try to get up and take a quick deliberate walk to get yourself a glass of cool water. Doing so will not only get your body moving more during the day, but it will also improve your blood circulation as it calms you down and breaks up the tension that comes from sitting in one place for a long period of time.
Eat foods that are rich in tryptophan.
Instead of reaching for junk food when you're feeling stressed out, why don't you put something in your mouth that will help you relax? Did you know that if you consume more foods that are rich in tryptophan, which is an essential amino acid, you'll be able to calm down, relax, and unwind?
In case you're not aware, tryptophan is an essential nutrient that increases your body's production of serotonin and melatonin. Serotonin is a neurotransmitter that's responsible for elevating your mood while melatonin helps you sleep. Examples of good sources of tryptophan are nuts, turkey, cheese, soybeans, and chicken.
Have a good laugh.
Laughter is truly the best medicine. Aside from the fact that it's one of the most effective and cost-free ways to relax, it's also a powerful antidote to pain, stress, as well as conflict. If you want to be really serious about your relaxation, try signing up for a laughter yoga class or watch a funny movie.
Do You Have a Car You Need to Dispose Of?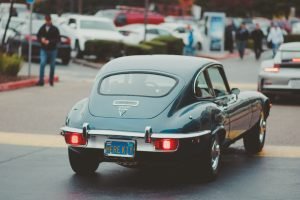 Are you tired of keeping and maintaining a car that you no longer want or need? Is it the automobile equivalent of a senior citizen? If the total cost of its repairs is much higher than its actual value, maybe it's time to get rid of it by donating it to Veteran Car Donations.
The proceeds from the auction sale of your donated vehicle will help fund the critical programs and services that are being delivered by our IRS-certified 501(c)3 charity partners to various veteran communities throughout the country, including the one in your area.  With your help, deserving veterans can gain access to free mental health care, mortgage-free and specially adapted housing benefits, general transitioning assistance, and various educational and employment opportunities.
In return, you'll have your vehicle hauled away for free from any location of your choice. You'll also enjoy the privilege of receiving a maximum tax deduction in the next tax season.
To get started, fill out our online donation form or call us at 877-594-5822 and tell us a few things about yourself and your vehicle. We accept donations of nearly all types of vehicles regardless of their age, mileage, and condition.
For more related information, check out our FAQs page. If you have some questions in mind, you can call us anytime at our toll-free hotline or send us a message online.
Lend a Helping Hand to Our Heroes
Extend a helping hand to our nation's unsung heroes. Call us at 877-594-5822 and donate a vehicle to us at Veteran Car Donations.