March 9, 2021
Enjoy Winter While Staying Safe and Responsible
Winter is here beckoning us to have some fun in the snow. Unfortunately, we are still in the midst of the COVID-19 pandemic, which means restrictions in some outdoor winter activities to avoid getting infected with the virus. We still have to follow preventive measures such as social distancing and wearing face masks when going out of our homes.
Everyone loves to run around and enjoy the snow outside, but we need to make sure we balance the fun with our own safety and that of the people around us.
However, you can still enjoy some fun winter activities. Check out these 3 activities that you can still do with social distancing in mind.
Snowball fights
You can only play snowball fights if you're at some distance from people playing the game with you. This makes the game a perfect one for winter. You can also build forts, throw snowballs at each other, and have risk-free fun in the snow!
Ice skating
If you wear a mask and keep a safe distance from other skaters, you should be good to go! Ice skating is great if you can easily distance yourself from other skaters once they get too close to you. However, if the rink or the lake is too crowded, it's better to put this winter activity on hold.
Build a bonfire
If kids are joining you and other adults, make sure they're supervised at all times and wearing the right clothes to protect themselves. Keep your bonfire circle small and have everyone wear masks. Also, make sure that those joining the bonfire are at a safe distance from each other.
Your Old Car Can Be a Part of Something Meaningful
While enjoying outdoor winter activities together with your family or friends, spare a thought for the struggling veterans in your community who are cooped up in their homes and living miserable lives. Some of them are suffering from service-connected disabilities, illnesses, and mental health conditions. For these reasons and some others, they can't find decent jobs to support themselves and their families. For lack of support, other veterans have fallen deep into poverty, forcing them to live on the streets amid the snow as homeless people.
If you have an old car that you no longer use, you have an opportunity to help the impoverished veterans in your community.
You can show your compassion to them by simply donating that vehicle to us at Veteran Car Donations. We'll put your vehicle up for auction, with the proceeds going to our veteran-focused nonprofit partners. These IRS-certified 501(c)(3) nonprofit organizations use the funding that we give them to deliver quality health care, financial aid, housing assistance, employment opportunities, family support, educational scholarships, psychotherapy services, and many other benefits to their veteran beneficiaries.
You will also benefit from your charitable contribution since you'll get to enjoy our free towing service. You'll also enjoy our quick and convenient donation process where you don't have to do any paperwork. On top of that, you'll have the privilege of claiming the maximum tax deduction in the next tax season.
On top of the material rewards that will come your way, you'll also experience the priceless joy and satisfaction of doing an act of charity that will help transform the lives of our nation's suffering heroes.
We accept almost all vehicle types, including those that are no longer working properly. You can make your donation wherever you're located in the country since we operate in all 50 states.
If you have any questions or concerns, feel free to call us at our toll-free hotline 877-594-5822 or you may send us a message here. Check out our FAQs page for more information on our donation program.
Winter's the Best Time to Give Back to Our Heroes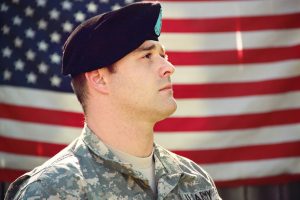 The hurting veterans in your community badly need assistance especially during this time of the year. It's the best time to give back to those who have sacrificed so much to ensure our freedom and security. Your car donation will surely bring them great relief and even help turn their lives around. Call Veteran Car Donations at 877-594-5822 or fill out our online donation form now!