February 7, 2021
Millions Expected to Watch the Game Despite the Pandemic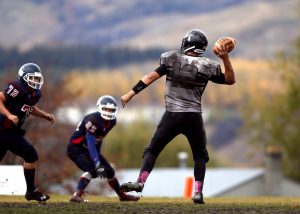 Clean your TV screens, make sure you paid your cable bills, and pack your fridge with your favorite beers. Barring any sudden developments related to the COVID-19 pandemic that could affect its schedule, Super Bowl Sunday this year is set on the 7th of February. It will take place in Tampa, Florida, at the home of the Tampa Bay Buccaneers.
Super Bowl LV is expected to be one of the biggest and most-watched sporting events of the year.
Despite the pandemic, millions of football fans in America are expected to watch the game either in person at the Raymond James Stadium in Tampa, Florida, or live on their TV sets. The last thing any football enthusiast would want is to miss the game that would determine who will reign supreme as the champions of the National Football League.
The Super Bowl has been going on for 54 years, with each version doing its best to outshine the last one in terms of setup and the halftime shows, particularly the celebrity performers hired by the organizers. Over time, it's become an unofficial holiday for Americans as it has embedded itself into our culture, going beyond the boundaries of the sport of football.
It doesn't matter if you're a football fan or not — the Super Bowl is for everyone! Here are some top tips below on how you can best enjoy it.
Host a Super Bowl party.
The Super Bowl is best enjoyed with your family and buddies around you. Host a Super Bowl party and watch the game together. Prepare food, have everyone come in decked in the paraphernalia of the team they're cheering for, and get ready for shouting, some booing, and a day full of fun!
Make sure to dress for the occasion.
This sports event comes only once a year, so why not go all out and dress the part? Grab your favorite football jersey, a cap with your team's logo on it, and maybe even a foam hand sign. Go all out and proudly show which team you're supporting to be crowned the NFL champions this year.
Bet for fun (with friends) on the championship game.
You don't have to place cash bets. Before the championship game starts, prepare a jar full of fun dares (nothing illegal or too embarrassing though) written on rolled pieces of paper. Those who chose the losing team will need to pull out one dare and follow whatever's written inside.
Give Struggling Vets a Chance to Enjoy Life
A lot of our former service members are football fans as well. Just like their fellow Americans, they would like to enjoy watching the Super Bowl this February 7th.
Sadly, however, they may not enjoy watching the event as much as many of us would because of the problems that weigh heavily on their shoulders. These are the veterans who are suffering from disabilities and illnesses, including mental health issues; those who are unable to support themselves and their families because of extended unemployment, and those who have become homeless for lack of support.
You can extend them a helping hand by simply donating a car or any other vehicle you no longer need to us at Veteran Car Donations. We'll put your vehicle up for auction, with the proceeds going to our veteran-focused nonprofit partners. These IRS-certified 501(c)(3) nonprofit organizations use the funding that we provide them to deliver quality healthcare, financial aid, housing assistance, employment opportunities, family support, educational scholarships, psychotherapy services, and many other benefits to their veteran beneficiaries and their families.
While your charitable contribution will provide needy veterans and their families with the assistance they badly need, you will benefit from your charitable contribution as well. You'll get to enjoy our free towing service and our quick and convenient donation process where you don't have to do any paperwork. On top of that, you'll have the privilege of receiving a top tax deduction in the next tax season.
Aside from the material rewards in store for you as our donor, you'll also be privileged to enjoy a most satisfying donating experience, knowing that your act of charity will help transform the lives of our nation's heroes.
We accept almost all types of vehicles, regardless of their age or condition. Our free pickup and towing services are available in all 50 states, which means that you can make your donation wherever you are in the country.
If you're interested to learn more about our vehicle donation program, feel free to visit our FAQs page. If you have any questions for us, call us at 877-594-5822. You may also send us a message online and we will get in touch with you as soon as we can.
Root for Our Heroes!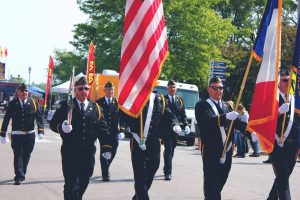 Celebrate Super Bowl LV on February 7th by rooting not just for your favorite football team but for the struggling veterans in your local area. You can help them turn their lives around and become winners in their battle against poverty with your car donation. Call Veteran Car Donations at 877-594-5822 or fill out our online donation form now!